MISSION
The Center for the Study and Promotion of Communities, Children and Families ("The Center") was created by the Stoops Family Foundation, Inc. to generate and sustain transformational knowledge development for effective policies, services, and usable research for the promotion of communities, families, and the children of Florida, the nation, and across the globe.
INSTITUTES AND CENTERS
Housed under The Center are the Institute for Family Violence Studies, Trinity Institute for Addictions, and the Multidisciplinary Evaluation and Consulting Center.
ADVISORY COUNCIL
The Center is overseen by its Advisory Council serving as a voluntary advisory and support group that assists The Center's mission.  The council works directly with the Dean of the FSU College of Social Work, The Center's Executive Director and the College of Social Work's Director of Development. The Advisory Council will promote the general and financial welfare of The Center by establishing beneficial relationships and networks between FSU alumni, faculty, staff, students, friends, and the community..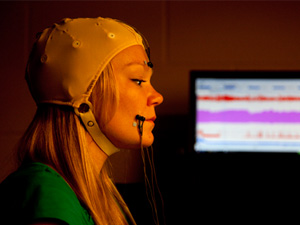 The Trinity Institute for Addictions
The Trinity Institute for Addictions (TIA) is an endowed social work institute focused on biopsychosocial approaches that aim to prevent and treat substance use, abuse, and dependence. The TIA advances research emphasizing intervention strategies to address the effects of addictive processes on body, mind, and spirit. The Institute's scope encompasses the conduct of and training essential to advancing state-of-the-art clinical practice. In a broader sense, the TIA strives to advance behavioral healthcare by addressing the critical factors that underlie addiction and other related conditions. The ultimate aim of the Institute is to promote research from the leading edge of addiction science into innovative treatments and services for people in need.
Recent research project:
Mindfulness-Oriented Recovery Enhancement for Chronic Pain Patients Receiving Opioid Therapy: Exploration of Cognitive, Affective, and Physiological Mechanisms, funded by the National Institutes of Health (NIH) – NIDA R03 DA032517. This study explores the differences between two forms of psychological treatment for persons diagnosed with chronic pain who are prescribed opioid analgesics: (a) Mindfulness-Oriented Recovery Enhancement (MORE), a new intervention that integrates mindfulness training, cognitive therapy, and techniques from positive psychology, or (b) a conventional support group, the standard of care for people suffering from this condition. This study aims to address the problem of prescription drug misuse, a public health threat of great significance nationally and to the State of Florida.
Improving Will-Power Based Self-care for Hypertension-Related Risks. Research evidence suggests that individuals' daily practice of will power may promote well-being and enhance coping with health risks (e.g., smoking, drinking, or stress), yet which strategy may particularly benefit remains unknown. This pilot RCT will assess two will power training interventions for adults with hypertension to determine which strategy is most beneficial.
For more information, contact:  Dina Wilke, dwilke@fsu.edu 
---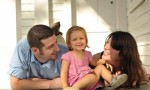 The Institute for Family Violence Studies
The Institute for Family Violence Studies (IFVS) conducts cutting-edge research on community solutions that employ both law and social services to end family violence. Our goal is to guide practice and shape real-world decisions in both the public and private sectors to keep families safe.  To fulfill this mission, Institute staff, affiliated faculty, multiple stakeholder advisory boards, and graduate students from across the FSU campus undertake the following:
Research on family violence and related research domains such as homelessness, financial literacy, and poverty. Multidisciplinary team projects include The Law Enforcement Families Partnership (funded by the Verizon Foundation) and Increasing Family Economic Self-Sufficiency (funded by the Administration for Children and Families at the U.S. Department of Health and Human Services).
Education through our work developing online curricula for supervised visitation providers, judges, faith-based groups, and child protective service workers. Our collaboration with community organizations is evident in projects like the Clearinghouse on Supervised Visitation (funded by the Florida Department of Children and Families) and the Alliance for Faith-Based Efforts to End Domestic Violence.
Action in support of innovative programs to reduce family violence. We participate in state and local fatality review teams, evaluate the effectiveness of family violence interventions, and disseminate the findings of our research at the local, state, national, and international levels
 Leading the way to healthy families, the IFVS is directed by Karen Oehme, JD,(850) 644-6303 x1).
---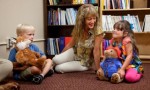 The Multidisciplinary Evaluation & Consulting Center
The Louise R. Goldhagen Multidisciplinary Evaluation and Consulting Center (MDC) is a university-based diagnostic and training center that serves preschool and school-aged children presenting complex academic, medical, emotional and/or behavioral problems in school programs.  Comprehensive diagnostic, consultation, and counseling services are provided to 20 school districts in the Florida Panhandle (including the research schools at FSU and Florida A&M University) and a number of medical and community agencies that primarily serve low-income families (e.g., Children's Medical Services).  Children and their families in the school districts we serve are ethnically diverse and many are low-income families living in rural areas.  Thirteen of the counties served are classified by the Florida Department of Education as "small and rural" with limited resources for psychological services.  All eighteen counties are considered Medically Underserved Areas and/or Medically Underserved Populations.  All eighteen counties also meet criteria for Health Professional Shortage Areas in primary care and fifteen counties meet the criteria for Health Professions Shortage Areas for mental health.
The MDC staff includes professionals from clinical, school, and counseling psychology; counseling education; and, social work. The MDC frequently collaborates with several FSU entities to provide services, including: the Center for Autism and Related Disabilities, the School of Communication Science and Disorders, the Department of Psychology, the Department of Educational Psychology and Learning Systems, and the FSU College of Medicine.  Pre-service training placements are also provided for graduate and undergraduate students from the FSU school, counseling, and clinical psychology programs; the College of Social Work; and the art and music Therapy programs.  In-service training for school personnel is provided through seminars, workshops, and conferences.
---