Operation Family Caregiver (OFC) provides free, confidential services for caregivers, the unsung heroes behind our heroes, the loving families and friends that care for military service members and veterans when they come home.
Are You a Caregiver?
A caregiver is anyone who provides aid or care to a military service member or veteran. This can mean a spouse/partner, immediate/extended family, friend or neighbor.
          Read more about what a caregiver is [PDF]
Caregiver Coaching Services
Caring for military service members or veterans, whatever their injuries, can be challenging. Together, caregivers and the OFC coach develop strategies to get through tough times and make plans for managing over the long term by strengthening coping skills and problem solving skills.
Services are tailored to individual caregivers and can be provided via home visits, office visits (at the FSU College of Social Work), and Skype with telephone follow-up calls for a 16- to 24-week period.
           View a sample layout of what your visits may look like [PDF]
Faculty and Staff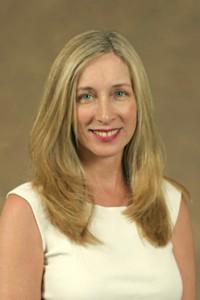 Program Manager:
Margaret Ashmore, MSW, LCSW
Associate Teaching Professor
(850) 644-4751
**If you prefer email, please know that your privacy and confidentiality is valued and the OFC caregiver coach will do her best to keep any email communication private, but we cannot guarantee the confidentiality of email message content. Email usage can be monitored and the contents may be read by others. Wendy can be contacted by email at wturney@admin.fsu.edu and she will return any email correspondence by telephone. To review a complete copy of our Notice of Email Confidentiality click here.
Resources
Operation Family Caregiver is a program provided through the Rosalynn Carter Institute for Caregiving in partnership with the FSU College of Social Work to offer these services to caregivers of military service members and veterans in Florida and throughout the Southeastern United States.
title-inside title-centered
2