Social Work Professor Keynote Speaker at International Conference at University of Pécs, Hungary
---
Social Work Professor Keynote Speaker at International Conference at the University of Pécs, Hungary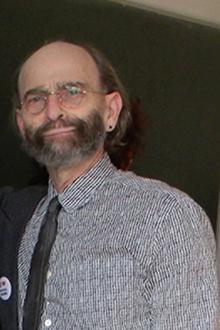 Associate Professor Tomi Gomory, Ph.D. was the Keynote speaker at an international conference in April 2017 celebrating the 650th birthday of the University of Pécs in Hungary and the 25th anniversary of the launch of the University's Social Work Department (now known as the Department of Community and Social Studies) at the Faculty of Humanities.
The conference drew more than 200 participants. Peter Csizi, a member of Hungary's Parliament, and Vice Provost of the University of Pécs, Dr. László Jankovits, greeted and welcomed participants and presenters.
Dr. Gomory has visited the Department of Community and Social Services at the University of Pécs regularly since his initial 2005 visit as a Fulbright Scholar researching mental health and homelessness as these issues have evolved over time.
Also, he is currently working to integrate two important well-tested approaches for improving expert skills, Deliberate Practice and Feedback Informed Treatment into clinical social work practice in Hungary as well as here at our College. This collaborative effort in mental health, homelessness, and social work education is to be continued and expanded through future planned visits and research.
Presentations by Dr. Zuszsa Kaló of Eötvös Loránd University, Budapest and Dr. Csanád Alber-Lörinc of Partium Christian University, Romania followed Gomory's keynote address. The rest of the two-day conference consisted of breakout sessions on a variety of important social work issues.
Dr. Gomory also chaired the initial breakout session on addiction and clinical social work. Four other breakouts focused on the topics of child protection, school social work, regional development/social economy, and community development/community values.
"I am always pleased to be back in Hungary, a beautiful place with many dear friends and colleagues," Dr. Gomory said. "This latest trip was mixed with melancholy due to the strong political turn toward authoritarianism and intolerance by the regime in power, unfortunately too reminiscent of the Fascism in Hungarian politics during the 1920s and 1930s and echoed throughout the world more recently."