Alumna honored as Florida Social Worker of the Year by NASW
---
Alumna honored as Florida Social Worker of the Year by NASW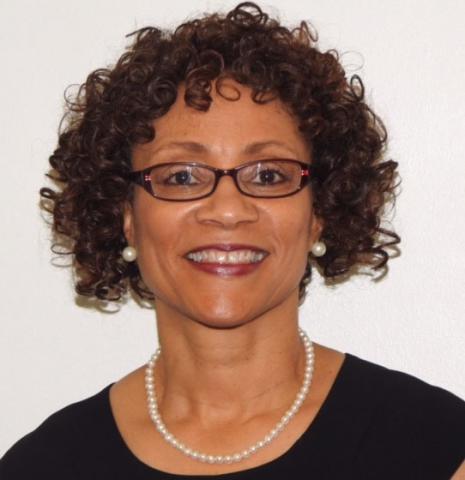 Prudence Williams always had a natural attraction to helping professions. She earned both her Bachelor's degree in Criminology (1981) and her Master of Social Work (1993) at Florida State University. While completing her Master's degree, she also received guidance in the social work profession from her internship supervisor. "I have had countless opportunities to impact and serve varied populations, which has enhanced my professional skills and offered valuable experiences throughout the course of my career," Prudence said.
In her nomination of Prudence for Social Worker of the Year for the National Association of Social Work Florida Chapter's Northeast Unit, her friend and colleague Joyce Couch quoted Euripides: "Life has no blessing like a prudent friend." Joyce explained that through 40 years of friendship they had "walked together in the same neighborhood as children and now as adults share our most intimate concerns about the impact of life experiences."
In her current position as a Medicaid Waiver Specialist with the Florida Department of Health, Prudence supervises support coordinators and oversees Home Based Community Services for individuals with traumatic brain and spinal cord injuries as well as adults with cystic fibrosis. She also recently served as the program director for the Exchange Club Family Center. In this role, she supervised staff to provide services to families encountering abuse and traumatic experiences.
According to her friend Joyce, one of her most significant contributions to social work has been her dedication and leadership through the National Association of Social Workers. Prudence has served on the Social Worker of the Year and Legislative Committees and inspired others to step into leadership roles by exemplifying a positive attitude and willingness to serve. "Prudence Williams possesses other qualities in a leader that I feel are necessary to make a positive impact on this community. In addition to having those core values in our [NASW] Code of Ethics, she has a vision," Joyce wrote. "She has a vision to move people and systems around her in a positive direction to help them achieve a life of self-sufficiency."
"I joined NASW as a student and have remained a regular member since 1990. There is so much good that can be done in the community," Prudence stressed about her involvement in outreach and leadership. "As a social worker, I became involved with non-profit leadership board programs that guided me into becoming a part of non-profit boards.
Her leadership has extended to her sorority Alpha Kappa Alpha and as a member of the Church of Christ. Within both organizations, Prudence has taken active roles to support the organization and to enhance her community through service projects. She is also a former board member of the Williams YMCA Branch Board and the Hubbard House, an organization committed to helping individuals devastated by domestic violence.
Prudence notes that she keeps up with all these roles by expertly using her calendar to keep track of all her responsibilities. She also emphasized the need to make time for regular exercise to keep her focused. And, she and her husband also make time as empty nesters for weekly date nights. "I learned to give myself permission to change my mind or allow for changes to occur," Prudence reflected. "During the earlier part of my social work career I took mental health days, and I encourage others to do the same to stay fresh. Self-care is a must!"
Prudence and other award winners were acknowledged at the 2017 NASW-FL conference in June 2017 in Orlando, Florida.
Thursday, June 22, 2017 - 03:29 PM
Last updated:
Fri, 07/13/2018 - 11:24 AM