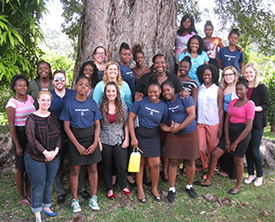 Currently, we offer international field placements in the United Kingdom, the Republic of Ireland, British Columbia, and the Eastern Caribbean. Placements include clinical, case management, and administrative opportunities. Through these experiences students become familiar with host cultures and communities, learning how social welfare services are interpreted and provided abroad. Each of our partner agencies provide a unique cultural experience and immersion opportunity.
International field placements are offered to both MSW and BSW students. Interested students should contact Dr. Neil Abell (nabell@fsu.edu) to learn more about the options.
Field Placement Locations and Descriptions
These experiences allow students to become intimately familiar with host cultures and communities and learn how social welfare services are interpreted and provided abroad.  Though these are often once-in-a-lifetime opportunities, they can also be bridges to future involvement with non-governmental organizations, Peace Corps or Fulbright proposals, advanced academic study, or a major transformation in one's capacity to work with international clients in the U.S.
Sites and locations are subject to change, and vary by type of placement supported (BSW, advanced MSW Clinical or Lead) and by semester offered. Examples of current opportunities include:
London, England, United Kingdom

Positive East: HIV/AIDS prevention, case management, and support. Open to clinical BSW and MSW students during fall, spring and summer semesters.
Action West: Action West London: Changing lives through employment, education, and enterprise, serving disadvantaged youth and adults. Open to BSW and MSW interns year round.
Age UK: Providing advice, enabling independence, and combatting loneliness for elders through linking health and social services. Appropriate for BSW placements; semester availability varies.

Dublin, Ireland

Belfast, Northern Ireland

Extern

Dismas House: Residential unit for high/medium adult male offender. Placements available to clinical BSW or MSWs during the spring, summer and fall semesters.
 Innis Centre: Criminal justice and adult services offered to service users with mainly sexual offenses. Placements available to clinical BSW or MSWs during the spring, summer and fall semesters.
Multi-Disciplinary Homeless Support-Team:  Provides services to adults and families experiencing homelessness or who are at risk of homelessness. Placements available to clinical BSW and MSW LEAD students during the spring, summer and fall semesters.

St. Georges, Grenada, West Indies

Grenada National Organization of Women: Placements available for MSW Lead students supporting policy advocacy in women's issues and domestic violence. Potentially offered year round (summers variable).
Programme for Adolescent Mothers:  Serving young families as they learn to manage parenting and increase self-sufficiency in a school and counseling environment. (PAM is also the site of the CSW annual Alternative Spring Break program.)  Clinical placements for BSW or MSW students available during the spring and fall semesters. See related video here.

Vancouver, British Columbia, Canada

S.U.C.C.E.S.S.: Assist in the settlement and integration of immigrants and citizens of Chinese and other ethnic origins. Placements available to MSW students.
Touchstone Family Association, a non-profit community service organization providing a wide array of counseling and therapeutic services to families and children. Placements available to MSW clinical students. 
Financial Assistance for International Field Placements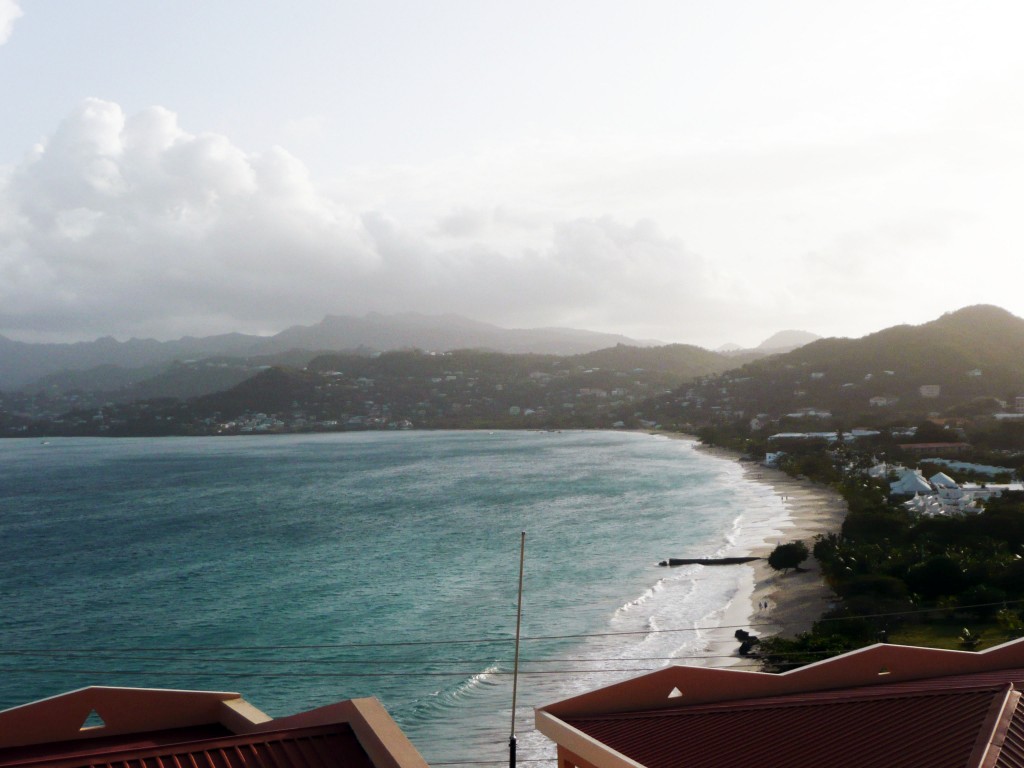 The University and College offer financial aid and scholarships for students wishing to participate in international programs. Explore options linked below, and note applicable workshops and deadlines.
Campus Resources (Includes financial aid workshops)
College of Social Work Financial Assistance
CSW International Programs offer FSU students limited, competitive scholarships for summer study abroad programs (including the Hurrle Trust International Scholarships) and year-round field placements. Watch for upcoming announcements on application deadlines and procedures, and contact Dr. Neil Abell for details.
For more information regarding international internship opportunities, please contact our Director of International Programs, Neil Abell, Ph.D., LCSW at (850) 644-9753 or nabell@fsu.edu.