Our College
DEAN'S WELCOME
Welcome to the Florida State University College of Social Work!
We extend a warm invitation to explore our College and to join our social work community – to connect with us, share your stories, and advance our mission.
Grounded in a tradition of excellence for a century, the College of Social Work serves as a catalyst for change, preparing the next generation of social workers with a shared purpose to enhance human well-being, build community, shape policy, and promote social justice.  
Our College's world-class faculty, cutting-edge researchers, and student-centered staff create an energizing and ethical learning ecosystem guided by translational research and evidence-based practice. What starts in our classrooms and research centers and institutes extends to enriching field placements and tailored professional growth that transforms into regional and global impact.
Our student body, one of the most diverse at FSU, is comprised of passionate advocates committed to serving others. Our hallways reflect an impressive array of knowledge and life experiences from students across the BSW, MSW, and PhD programs. Alumni throughout the state and around the globe weave a strong network of supporters and mentors ready to welcome our recent graduates of FSU social workers.
This inspiring community of changemakers is the backbone of the College. While we may forge different paths driven by individual aspirations, we share a common path as trailblazers and social workers united in our efforts to change lives and leave the world a better place.
Change a life. Start with yours.
Serve on,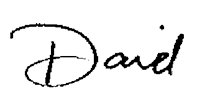 David W. Springer, PhD, LCSW
Dean | Guy and Delores Spearman Professor of Social Work
Contact the Dean's Office:
Cathy Nipper, Dean's Executive Assistant 
(850) 644-4752 | cnipper@fsu.edu
MISSION STATEMENT:
It is the mission of the Florida State University College of Social Work to provide quality educational services at the baccalaureate, master's, and doctoral levels that prepare professional social workers to enhance human well-being and help meet the basic needs of diverse populations with particular attention to the empowerment of people who are vulnerable, oppressed, or living in poverty. The College of Social Work also has as its purpose to contribute to the knowledge base that supports social work practice and social policy development and to provide leadership through community service at the local, state, national, and international levels.
As one of the nation's leading institutions for social work education, the Florida State University College of Social Work (CSW) maintains a long and distinguished history of educating the best and brightest minds in preparation for successful careers in various fields.
Established in 1928, the college holds more experience than any other institution in Florida offering social work education and was the first in the world to offer a Master of Social Work through an accredited online program. The online program was ranked among the top Online MSW Programs of 2022 by Forbes Advisor. The MSW Program is ranked by U.S. News & World Report in 2022 as one of the top graduate programs in social work (No. 44).
Whether online or on campus, the FSU College of Social Work offers a variety of nationally recognized programs tailored to meet a broad range of student needs at the baccalaureate, master's, and doctoral levels.
In addition to administering a rigorous curriculum, CSW prepares students for life after college through an extensive field education program, which provides on-the-job training and experience at countless locations across the globe. But it doesn't stop there. The Office of Professional Development offers an array of continuing education, certificate programs, and social work licensure verification to ensure that students have the credentials they need to get hired.
Like other acclaimed colleges, CSW faculty hail from prestigious institutions across the country and facilitate leading-edge research and service projects worldwide. But that's not what makes us unique. The difference lies in the way we treat our students. We recognize that successful students ensure the continued success of the college. That basic acknowledgment ensures students benefit from personal attention and easy access to the administration, faculty, and staff.
The FSU College of Social Work academic programs (BSW, MSW, PhD) are accredited by the Council on Social Work Education Board of Accreditation.  Accreditation of a baccalaureate or master's social work program by the Council on Social Work Education's Board of Accreditation indicates that it meets or exceeds the criteria for the assessment of program quality evaluated through a peer review process.  An accredited program has sufficient resources to meet its mission and goals and the Board of Accreditation has verified that it demonstrates compliance with all sections of the Educational Policy and Accreditation Standards. 
Accreditation applies to all program sites and program delivery methods of an accredited program. Accreditation provides reasonable assurance about the quality of the program and the competence of students graduating from the program.
As the college continues to evolve and expand, we remain steadfast in our commitment to producing well-rounded graduates uniquely qualified to make a difference. Will you be among them?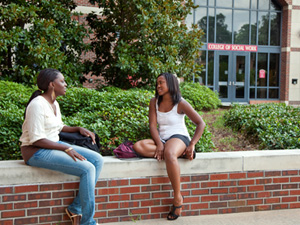 Change a life. Start with yours.
COLLEGE HISTORY
Coyle E. Moore
(1950-1960)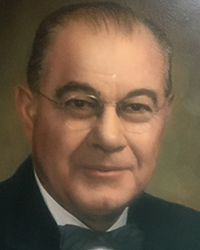 Coyle Moore was critical to expanding social welfare/social work at the Florida State College for Women (FSCW). With his arrival, the sociology faculty essentially doubled in size. He was well known for his initiative and drive. Moore would spend his entire academic career at FSCW, and held many titles and positions during his 42 years on faculty. He served as department chairman when social work became its own department in 1947 and then the first dean of the School of Social Work in 1950. He remains the longest-serving dean. After his retirement in 1970, Moore remained a loyal supporter of the school until he died in 1990.  
Bernard Scher
(1968-1972)
Bernard Scher came to FSU in 1968 and would help the School of Social Welfare better approach challenges and problem solve, taking an active role in faculty recruitment. Salaries increased from 1965-1970 by more than seventy-five percent and nearly 20 new faculty were hired. Scher also came to the school at a time when the reorganization of the department was a very real possibility. He worked toward relieving the concerns of the Council for Social Work Education (CSWE) about the ambiguity of degrees in the department.  This issue was resolved in 1973 when the department became a School of Social Work and all social welfare degrees were eliminated.
Scher guided a shift in the conceptual framework of the curriculum, working with colleagues to shift focus from exclusively on casework practice focus to a multi-method approach. He made a special effort to recruit minority students to the program, helping make the school's graduate program the first at FSU to admit an African-American student. He continued on as teaching faculty working with undergraduate students and doctoral students until his unexpected death in 1978 after a brief illness.
L. Diane Bernard
(1973-1978)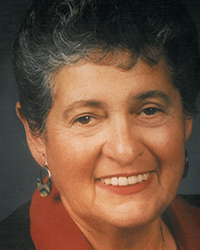 Diane Bernard was appointed chairperson of the Department of Social Work within the School of Social Welfare in 1969. She was appointed dean in 1973 of the newly established School of Social Work, which would separate the areas of social work and criminology. At the time, she chaired CSWE's Accreditation Commission and was well-respected among social work educators nationwide.
Social work education in general underwent great change in the 1970's. The School of Social Work under Dr. Bernard's leadership experimented with curriculum design and tracks/concentration. The Advanced-Standing MSW program was started in 1972, and in 1973 general systems theory was adopted as the integrating framework for the undergraduate and graduate programs. 1974 was also a banner year for the school, as the BSW program received its initial accreditation (1974) and a doctoral program was established by approval of the Board of Regents. By Dr. Bernard's resignation and the end of a decade of upheaval and change at FSU, more than one thousand MSW degrees and the school were well-established. 
D. Ray Bardill
(1979-1994)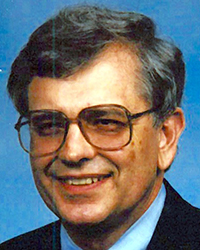 Dr. Bardill was appointed dean after retiring from his military career with the U.S. Air Force. He led the School of Social Work through two periods of reaccreditation, including the first at the beginning of his deanship. With support from Provost Gus Turnbull, he focused on targeting opportunities for growth and funding. He expanded off-campus programs in Florida, including Orlando along with Gainesville, Jacksonville, Panama City, and Pensacola. He initiated the transition from the Bellamy Building to the University Center, gaining access to much-needed space. Several certificate programs were developed during this time, including Child Welfare and Leadership in Executive and Leadership Development that exist today. The school also remained the only program with consistent summer funding.
With his strong personal background in military service, he championed a commitment to veterans that remains with the college. He secured paid field placements throughout Southeast VAs and supported recruiting doctoral students from the military. Dr. Bardill is the second longest-serving dean in the College of Social Work's history. He considered himself a clinical social worker that used his skills in administration to promote the school and provide comprehensive education to produce competent licensed clinical social workers. He retired in 1994.
Dianne F. Harrison
(1994-2000)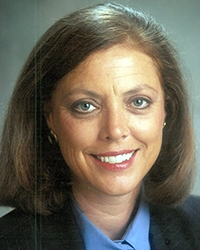 Dr. Harrison's (formerly Harrison Montgomery) focus was on continuing the momentum of positive innovation within the School of Social Work during her time as dean. External funding was increased to support the school's faculty and research mission. Two institutes were founded including the Trinity Institute for the Addictions and the Institute for Family Violence Studies. The Jeanene M. Janes Professorship was also established. Two interdisciplinary joint-degree programs were established including an MSW/JD degree with the College of Law, and an MSW/MBA program with the College of Business.
Community outreach was also a point of focus for Dr. Montgomery during her deanship. The school led an effort of the Florida Deans and Directors in Social Work to create a partnership with the Florida Department of Children and Families. In 1995, the school also established the Boys' Choir of Tallahassee with Professor Emeritus Gerald O'Connor, which has remained a Tallahassee institution. And in 1996, the College celebrated its 50th anniversary in its new space in University Center C.  Dr. Montgomery went on to achieve leadership positions at FSU and many other well-respected institutions. She served as president of California State University (CSW), Monterey Bay (2006-2012) and president of CSU Northridge (2012-2021), retiring in 2021.
Bruce Thyer
2002-2004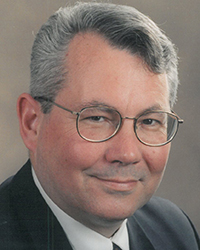 Under Dr. Thyer's administration, the School of Social Work began the nation's first online MSW program and both BSW and MSW admissions markedly increased. The school exceeded its capital campaign goal by raising more than $4.5 million dollars in donations. External contracts and grants also increased by more than $4 million dollars annually, paralleling a large increase in the faculty submission of research proposals. 
He also applied for and received approval to rename the school the College of Social Work and to replace the Bachelor of Science in social work to a Bachelor of Social Work degree. Ongoing support and enhancement were provided to the schools's community-based service program, the Boy's Choir of Tallahassee, international and doctoral programs along with the centers and institutes. The joint degree MSW/MS program in social work and criminology was established. 
C. Aaron McNeece
2004-2008
Dr. McNeece became dean during a time of transition for the college including staffing shortages and budget cuts. During this time, he successfully transformed the School of Social Work into the College of Social Work in 2005 and navigated the college's reaccreditation. 
He focused on maintaining student enrollment with an emphasis on professional training for students in direct practice with individuals and families and preparing graduate students for leadership in human services. He also worked toward hiring professionally trained social workers at the Florida Department of Children and Families. he continued to build upon the dual-degree programs and support faculty research.
Nicholas F. Mazza
2005-2015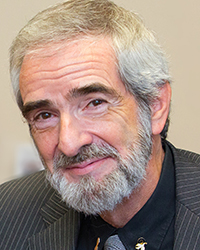 Dr. Mazza took on the deanship during a time of university reorganization from 2008-2010 and preserved the College of Social Work as a freestanding academic unit. He helped oversee the significant growth of educational programs, institutes and centers, research capacity, fundraising, diversity and initiatives within the college. In 2009, he established the Office of Professional Development. In 2015, Dr. Mazza helped bring to the college the Florida Institute for Child Welfare and a branch of Operation Family Caregiver, which served caregivers of veterans and service members.
His focus on the community and promoting a student-centered college resulted in the creation of the Social Work Undergraduate Research and Creativity Activity Award. He oversaw founding of the Arts and Athletics Program, a positive-youth development experience on campus for local middle school students. 
James J. Clark
2015-2021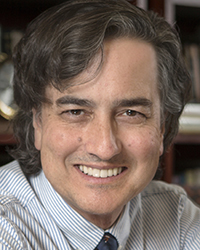 Dr. Clark saw the College of Social Work through a time of tremendous growth, with an increased presence statewide and nationally through academics, research, outreach and service. Under his leadership, a new center and institute were founded. In 2017, the college established the Center for the Study and Promotion of Communities, Families and Children, which has taken the lead on addressing resilience and disaster response, substance use curriculum, and the opioid epidemic. The Institute for Justice Research and Development was established in 2019.
  The Institute for Family Violence Studies also created the FSU Student Resilience Project, gaining national recognition as a model for addressing student coping skills and stress management. In 2020, the Florida Legislature appropriated $10 million in recurring funds to the college's Florida Institute for Child Welfare to transform the state's child welfare workforce and improve outcomes for children and families. His leadership continued at Florida State when he was named FSU's provost and executive vice president for Academic Affairs, serving as FSU's chief academic officer and the second-highest ranking officer at the university.