Student Resources
Our students represent the next generation of transformational social workers who will go on to make changes in every avenue of the field. The Florida State University and the College of Social Work are committed to providing opportunities for our students to become active members of their community, strengthen their leadership and communication skills, and form lifelong relationships with their peers through a variety of student organizations. Learn more about ways to get involved below.
National Association of Social Workers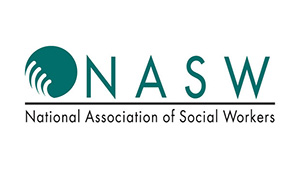 The National Association of Social Workers (NASW) is the largest membership organization of professional social workers in the world. The mission of NASW is "to enhance the professional growth of our members, to create and maintain professional standards, and to advance sound social policies." NASW sets forth the social work Code of Ethics, the professional standards of conduct for social work professionals.  
Learn more about becoming a member of NASW and reduced rates for student membership here and by reviewing the document below
The NASW Florida Chapter (NASW-FL) is based in Tallahassee and works with social workers across the Sunshine State! To learn more about resources, events, and how to get involved with your local chapter, visit the NASW Florida website.
FSU Student Resources