NASW Florida Awards Breakfast honors notable faculty, alumni, and students
---
NASW Florida Awards Breakfast honors notable faculty, alumni, and students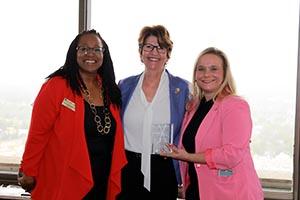 The NASW-Florida Big Bend Unit celebrated the annual Social Work Month with an Awards Breakfast on March 28th in the center of the current Florida legislative session on the 22nd floor of the Florida Capitol building. People gathered to honor a select group of social workers and community members that have exemplified service and leadership in the Big Bend community. FSU Social Work faculty member Keithen Mathis served as the opening speaker (To view a transcript of his speech, see the link at the bottom of the page).
The award winners included:
Andrée Aubrey (Social Worker of the Year), an FSU College of Social Work alumna (BSW, 1978; MSW, 1979) and the director of the FSU College of Medicine's Area Health Education Program (AHEC) Program, received this honor for demonstrating exceptional professionalism, commitment to the NASW Code of Ethics, dedication to the profession, and service to the community. Aubrey also serves the NASW Florida Big Bend chapter as the coordinator for continuing education. Carol Campbell Edwards said on the nomination form that, "Ms. Aubrey demonstrates the highest ethical standards and builds networks among other social workers with dedication. She is engaging with colleagues and consistently looks for ways to serve others. She is generous with her time and talents, and the Big Bend Community is fortunate to have her leadership."
"I think social work is as important now as it ever was," Aubrey said. "I am committed to our professions' core values of social justice. I try to view the professional work I am engaged in through that lens. It is important to not only ensure the fair distribution of society's resources, but to speak out, and to heighten awareness about those disparities."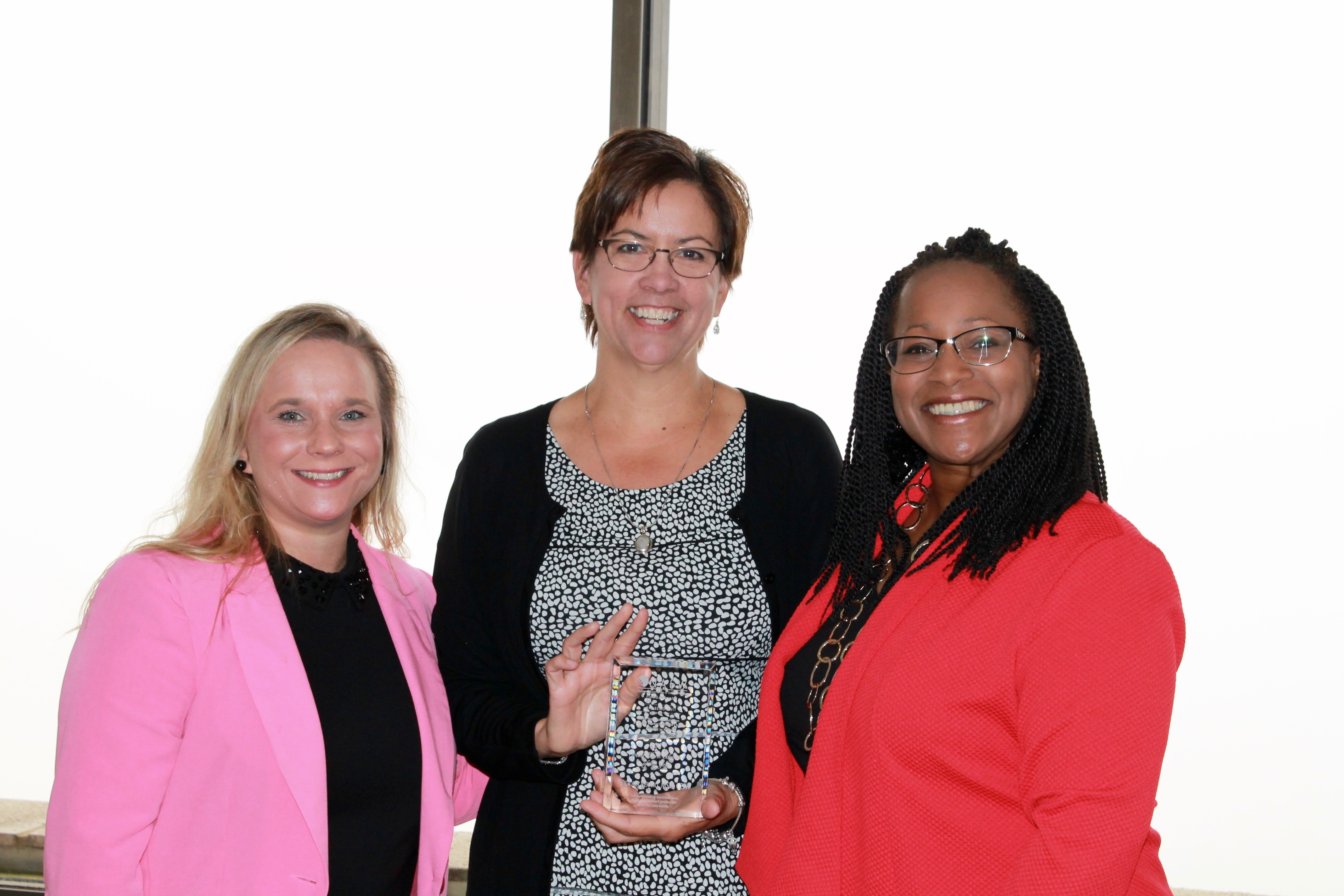 Victoria (Vicky) Verano (Social Work Educator of the Year), an FSU College of Social Work alumna (MSW, 1990), is a teaching faculty member and field educator at the FSU College of Social Work. She received this award for exemplifying exceptional dedication to students and education, and also, advancing the social work profession through research.
Heather Smith (Social Work Student of the Year), an MSW student at the FSU College of Social Work was given this award for her exemplary contributions to leadership and community service while maintaining a course load in a university setting. Heather completed her first placement at Big Bend Cares providing support for individuals afflicted by HIV/AIDS and her second field placement at the Kearney Center serving people experiencing homelessness. She will graduate spring 2017 and go on to pursue a doctoral degree in public health.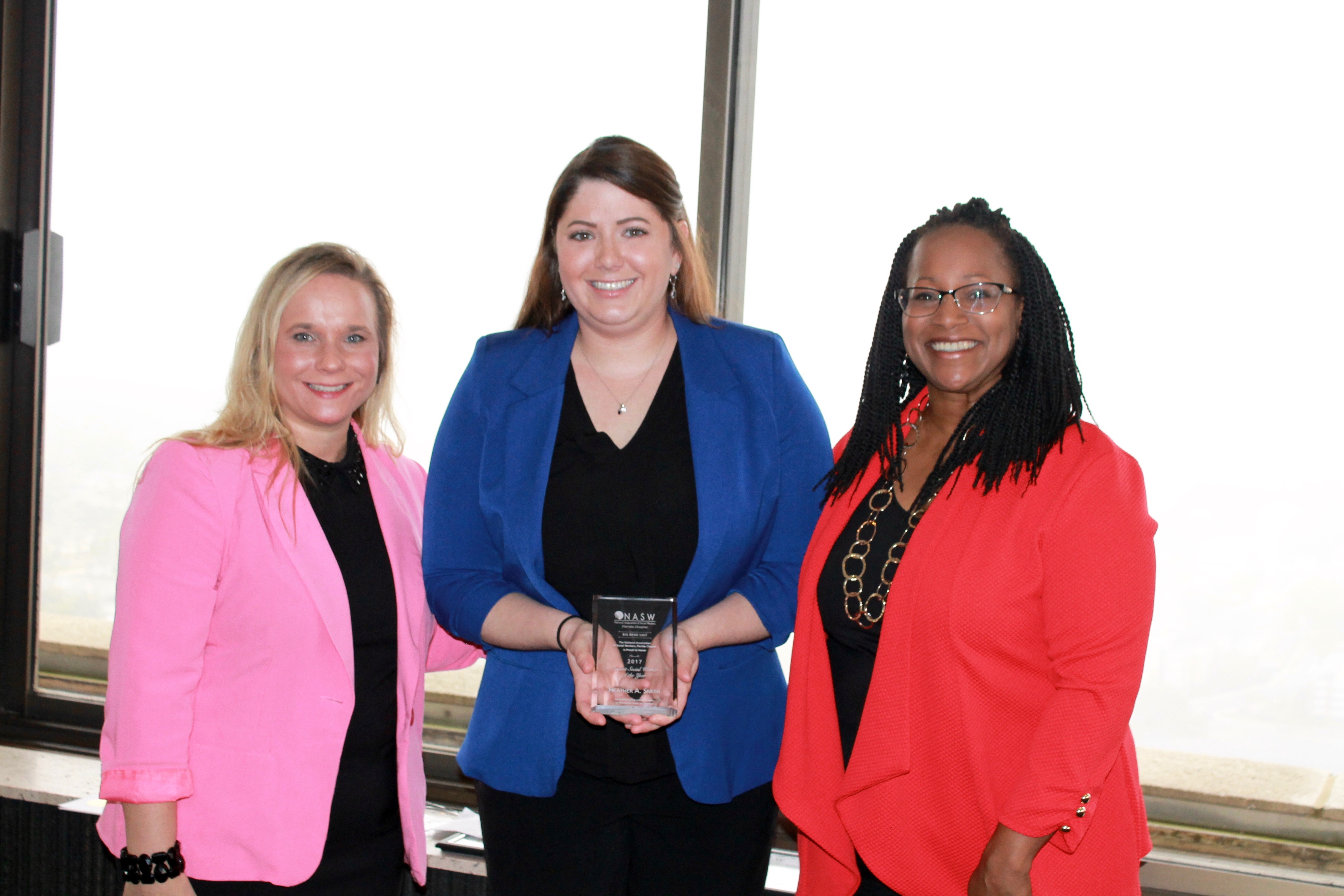 "I volunteer with both organizations. I have spearheaded a project with the educational team at Big Bend Care's to coordinate a free rapid HIV testing site location set up once a month at the Kearney Center," Heather explained. "My focus in social work is primarily research-oriented, but I am also refining my skills as a clinician. I have found that interactions as a clinician aids in building trust and rapport with clients, which becomes beneficial in research projects. I'm an advocate for individuals with HIV/AIDS and I hope to continue with this population as I move forward with my education and research interests."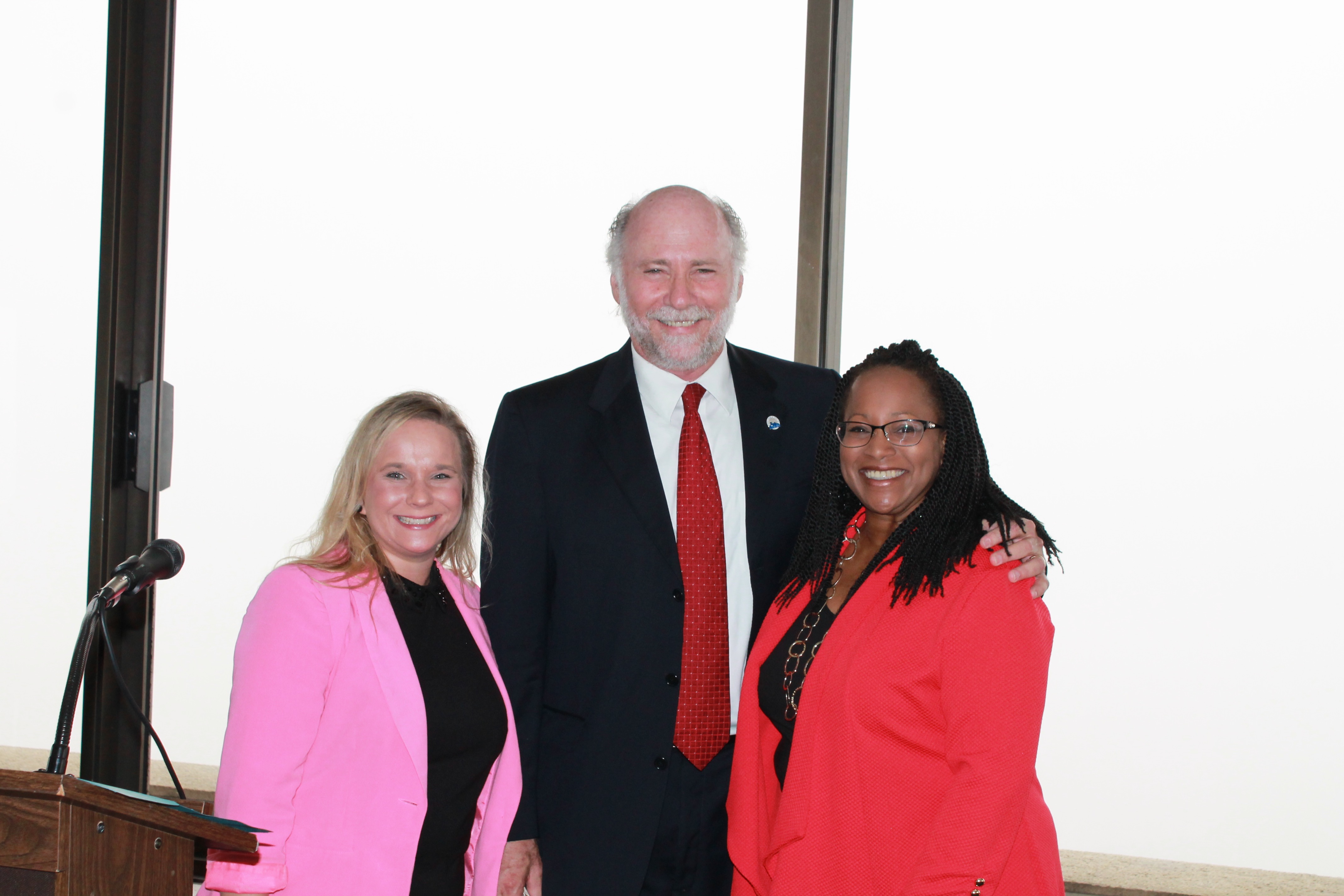 Gil Ziffer (Elected Official of the Year) a city commissioner for the city of Tallahassee, he was presented with this award for exhibiting leadership in human services and dedication to serving his community.
The other award nominees were honored during the event including Lisa Bretz, Lisa Panisch (MSW student), Stephen Tripodi (professor), Sonnie Mayewski (MSW student), and Cristopher Collins (MSW alumnus).
And special recognition was made to Aliya Vanduyne of Florida A&M University and Samantha Rust, ASSW president, and FSU BSW student.
To learn more about NASW-FL and how you can become involved, visit their website http://naswfl.org.
Friday, March 31, 2017 - 03:16 PM
Last updated:
Wed, 05/23/2018 - 10:45 AM