Shairi Turner
Research Faculty - Courtesy Appointment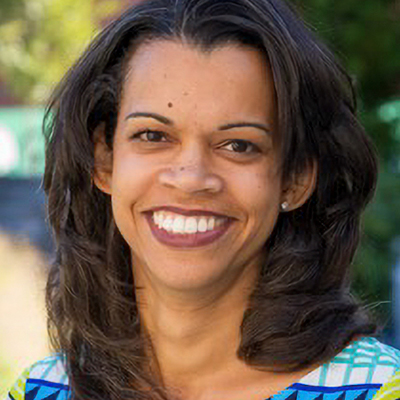 Contact Information
Department
Crisis Text Line - Chief Medical Officer
Shairi Turner is the Chief Health Officer at Crisis Text Line, and served as their Chief Medical Officer from 2017-2019. She is an experienced physician leader, pediatrician, internist, advocate and executive coach with a proven history providing organizational change, growth and team development. Skilled in trauma-informed care, public health and team building.
She is also the former Chief Medical Director of the Florida Department of Juvenile Justice and former Deputy Secretary for Health at the Florida Department of Health. She established the Office of Health Services at the Florida Department of Juvenile Justice, providing oversight of the provision of health, mental health, disability and substance abuse services to nearly 100,000 justice-involved youth. She transitioned one of the largest Departments of Health through an expansive re-organization. 
AREAS OF FOCUS
Trauma Informed Care 
Minority Health Disparities
EDUCATION
MPH, 2002, Harvard University, Public Health
MD, 1996, Case Western Reserve University, Medicine
BS, 1991, Stanford University, Biology
SELECTED PUBLICATIONS
Turner, S.R., (2003) "Female Adolescent Violence: New Trends and Clinical Implications for Emergency Physicians," American College of Emergency Physicians News, Volume 7, Number 2.
Saul, J., Valle, L., Mercy, J., Turner, S. R., Kaufmann, R., Popovic, T. (2014) "CDC Grand Rounds: Creating a Healthier Future Through Prevention of Child Maltreatment " Morbidity and Mortality Weekly Report (MMWR), Volume 63, Number 12. pp 260-263.
Turner, Shairi R.,et al., (2014) National Task Force on the Use of Restraints with Pregnant Women under Correctional Custody. "Best Practices in the Use of Restraints with Pregnant Women Under Correctional Custody." U.S. Department of Health and Human Services, 2012. Department of Justice Grant No. 2010-DJ-BX-K080.
Turner, Shairi R., "Attending to the Physical Effects of Trauma on Children and Youth Served in Residential Programs." Residential Interventions for Children, Adolescents, and Families: A Best Practice Guide. Ed.