Shamra Boel-Studt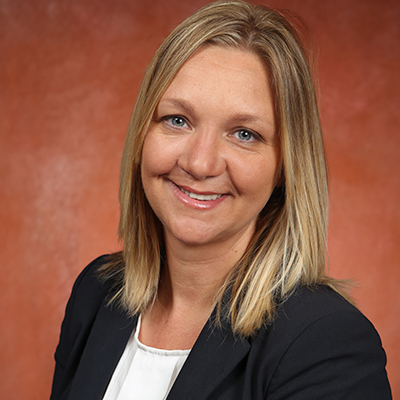 Contact Information
Office Location
University Center C3403
Shamra Boel-Studt is an assistant professor with expertise in child welfare. She is also a faculty affiliate of the Florida Institute for Child Welfare. Her research interests include interventions related to at-risk youth, family-centered practice, residential youth care, youth trauma and victimization, intervention research, social policy, improvement of measurement and evaluation of children's services and quantitative methods.
AREAS OF FOCUS
At-risk Youth
Child Welfare
Family-Centered Practice 
Residential Youth Care 
Youth Trauma & Victimization 
Implementation and Intervention Research
Social Policy
Quality Measurement and Improvement Systems for Children's Services
Quantitative Methods 
EDUCATION
PhD, 2014, University of Iowa School; Social Work
MSW, 2009, University of Iowa; Social Work
BA, 2003, Coe College; Psychology
SELECTED PEER REVIEW ARTICLES AND PUBLICATIONS
Boel-Studt, S., Flynn, Heather, A., Deichen Hansen, M. E., & Panisch, L. S. (2021). Enhancing behavioral health services for child welfare-involved parents: A qualitative study. Journal of Public Child Welfare, doi.org/10.1080/15548732.2021.1942389
Boel-Studt, S., Vasquez, M., Randolph, K., & Dowdy, T. (2021). A survey of trauma education provided within accredited social work programs in the United States and Canada. Journal of Social Work Education. doi.org/10.1080/10437797.2021.1885540
 
Boel-Studt, S. (2021). Treatment mediators and outcomes of latent classes of youth in psychiatric residential treatment. Journal of Child and Adolescent Trauma. doi.org/10.1007/s40653-021-00344-2
Boel-Studt, S., & Schelbe, L. (2020). Elementary-age children in therapeutic residential care: Examining latent classes, service provision, and treatment outcomes. Child Abuse and Neglect, 108. doi:10.1016/j.chiabu.2020.104661
Boel-Studt, S., Huefner, J. C., & Huang, H. (2019). The Group Care Quality Standards Assessment: A framework for assessment, quality improvement, and effectiveness. Children and Youth Services Review, 28. doi.org/10.1016/j.childyouth.2019.104425
GRANTS AND CONTRACTS
Radey, M. (PI) & Boel-Studt (Co-PI). (Jun 2021 – Jun 2022). Maternity Group Homes for Young Mothers in Florida: A Mixed Methods Examination. Funded by the Florida Institute For Child Welfare, Priority Research Award. Total award $50,000.
Boel-Studt, S. & Huefner, J. (Feb 2021–Aug 2022). Integrating Evidence-Supported Practice and Quality Standards for Texas' Residential Treatment Centers. Funded by Texas Health and Human Services Commission, University of Texas Health at San Antonio, Department of Psychiatry. Total award $95,830.
Boel-Studt, S. (PI) & Huang, H., (Co-PI) (Jul 2016–Jun 2022). An Assessment of Quality Standards for Florida's Department of Children and Families Licensed Residential Group Homes. Funded by The Florida Department of Children and Families & The Florida Institute for Child Welfare. Total award $598,020.
Boel-Studt, S. (PI). (Dec 2016–Jun 2018). Evaluation of the LIFE Model of Group Care for At-risk Youth. Funded by Florida State University Council on Research and Creativity Planning Grant. Total award $13,000.
Flynn, H. A. (PI), Boel-Studt, S. (Co-PI), & Babcock, P. (Jul 2016–Nov 2018). Enhancing Parental Behavioral Health Services Integration in Child Welfare. Funded by Florida Institute for Child Welfare Research Grant. Total award $198,713.