Alumna Barbara Boone Honored for Empowering Others
---
Alumna Barbara Boone Honored for Empowering Others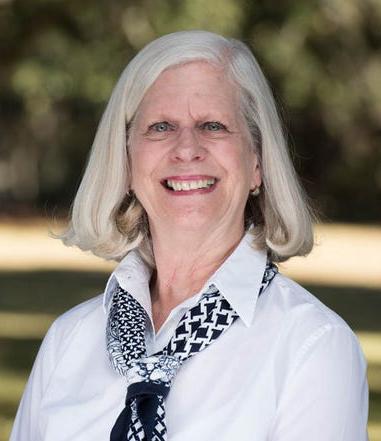 As vice president for The Greater Tallahassee Chamber of Commerce, Barbara develops and empowers leaders daily by serving the chamber as executive director of the Leadership Tallahassee program. Leadership Tallahassee is an organization dedicated to offering leadership opportunities and programs for professionals, high school juniors and community newcomers.
Barbara found her way to leadership through her journey of self-discovery. She graduated with her bachelor's degree in social work from FSU in 1974, followed by work as a school social worker/diagnostician in the Duval County School System. After taking time to focus on raising her three sons, Barbara was approached by Leadership Jacksonville with part-time work as social work skills translate well into leadership development.
She became one of Leadership Jacksonville's graduates and eventually the associate director until she and her family relocated to the Tallahassee area. Once in Tallahassee, she quickly found herself drawn towards leadership development and was hired by the Tallahassee Chamber to direct its Leadership Tallahassee program.  
In this role, she is truly able to share her passion for community leadership by helping to tap into future leaders in her community. "I'm not one to be in the front of the room," she explained, preferring to empower others by asking questions, learning and encouraging them to explore new opportunities.
What she values most is seeing her community evolve and grow and include more voices. "Tallahassee values the community aspect of relationships," she shared in an interview with the Tallahassee Democrat. "We are finally listening to each other. More stakeholders are being invited to the table."
Barbara was honored recently for her dedication to community empowerment and leadership, named one of Tallahassee's 25 Women You Need to Know for 2021 by the Tallahassee Democrat. In its 15th year, this program has honored women in the Tallahassee community who lead.
For her, Tallahassee is a place rich in leaders and other opportunities waiting to be discovered. "We have so many hidden gems," she expressed. "The Black Archives at FAMU, the Korean War Memorial, the airport solar farm, along with many historical buildings." Through her work with Leadership Tallahassee, she hopes to encourage individuals to create a richer and more engaging experience for everyone in the Tallahassee community.
"I want the Leadership Tallahassee classes to learn from each other, and that everyone has a transformative year," said Barbara. "When people share their hopes and dreams, they develop leaders."
Monday, July 19, 2021 - 08:48 AM
Last updated:
Thu, 12/02/2021 - 04:20 PM