Alumna Jocelyne Fliger Named Elder Care Services CEO
---
Alumna Jocelyne Fliger Named Elder Care Services CEO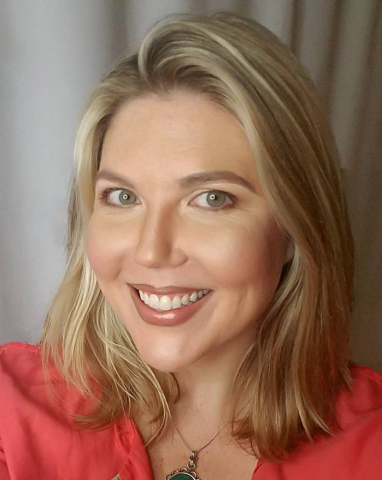 With the retirement of Elder Care Services CEO Mark Baldino in 2019, Elder Care Services' board of trustees conducted a national search for the ideal candidate to lead the agency into its fiftieth year as a senior service leader in the Big Bend region of Florida. At the end of the search, the ideal candidate was found in their own director of volunteers and engagement, Jocelyne (Josie) Fliger.
Elder Care Services is a private non-profit corporation dedicated to improving the quality of life for seniors in Leon and surrounding counties, allowing them to remain at home with dignity.
"As the director of volunteers and engagement with our organization for the past five and a half years, Josie has proven to be an invaluable member of our team," remarked Keith Bowers, board chair of Elder Care Services' board of trustees. "The board is fortunate to be able to pass the reins of Elder Care Services to someone that has played such a major role in the fulfillment of our mission and has worked should to shoulder with our staff, community partners and stakeholders to enhance the quality of life of elders in the Big Bend community."
An FSU College of Social Work alumnus (MSW, 2015), Fliger has maintained a passionate interest in advocating for seniors since her first internship in 2013 with the Tallahassee Senior Center, followed by additional internships with Tallahassee Memorial Hospital's Memory Disorder Clinic and Elder Day Stay. She also completed the certificate in Gerontology and Aging Studies at the college.
As Elder Care Services begins 2020 reflecting on fifty years as a nonprofit leader in the Big Bend, they are excited to embrace this new chapter with a leader dedicated to high quality care for vulnerable seniors. In her new role, Fliger will continue to be will be an impactful, outspoken advocate for senior care and the importance of engaging seniors to prevent social isolation on a national stage.
"We cannot have a thriving society if we don't take care of our seniors," said Fliger. "I am excited to help even more people understand that fact in my new role."
Fliger was recognized as one of the Tallahassee Democrat's Top 25 Women You Need to Know in 2019 for her community impact. She serves on the National Association of Social Worker' Specialty Practice Committee, Aging Section. Her community engagement even reaches beyond seniors via her role as a board member with the City of Tallahassee Human Relations Council promoting diversity and social justice issues.
To serve seniors in your area, she suggests contact your local aging services nonprofit, like Elder Care Services.
Thursday, February 13, 2020 - 09:23 AM
Last updated:
Mon, 08/03/2020 - 05:11 PM