Alumna Joins the College of Social Work in New Faculty Role
---
Alumna Joins the College of Social Work in New Faculty Role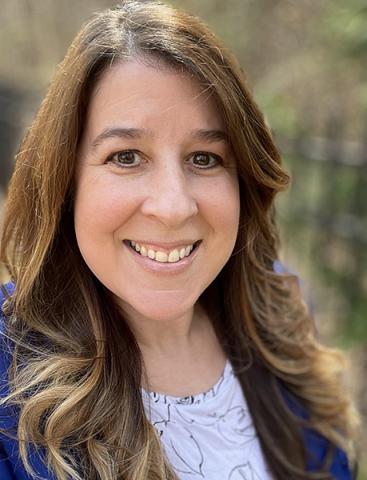 After graduating with her MSW in 1996 and her Ph.D. in 2006 from the Florida State University College of Social Work, Dr. Lisa Johnson returned in 2018 as an Assistant Teaching Professor and co-Program Coordinator for the College of Social Work at FSU Panama City.  In addition, she served as the area coordinator and faculty field liaison for the online MSW program. She returned to the College of Social Work in Tallahassee in 2020 as a Visiting Teaching Professor where she taught courses remotely due to the Pandemic. In 2021, she became an Assistant Teaching Professor and will be dedicating her teaching to the Online MSW program.
Dr. Johnson has extensive experience teaching traditional, hybrid, synchronous and asynchronous online courses. Before returning to FSU, she taught for twelve years in Kennesaw State University's Department of Social Work and Human Services where she was an Associate Professor. She held numerous administrative positions, including Coordinator of the Child Advocacy Studies Certificate Program and Human Services Program Coordinator. She also developed the Omicron Zeta Chapter of Phi Alpha Social Work Honor Society and served as faculty advisor for over a decade. Dr. Johnson is also certified as a Quality Matters peer reviewer, a program creating a scalable process for course quality assurance. At Kennesaw State, she served as chair for over one hundred online course reviews. 
Dr. Johnson has an extensive career in child welfare and children's advocacy.  Her scholarship has also focused on these two areas. "I've always had a passion for working with children," she recalled. Starting at Florida Atlantic University (FAU) as a psychology major, Dr. Johnson realized her calling to social work after hearing a licensed clinical social worker speak on campus. "I just knew this was the path I should be on," Johnson asserted. She changed her major to social work and graduated FAU with her BSW in 1995. She quickly earned her MSW in 1996 from FSU and she became a Licensed Clinical Social Worker in 1997.
Dr. Johnson worked with children as an outpatient therapist for Lakeside Alternatives, providing therapy to children and adolescents with trauma, abuse and behavioral issues. She then became an in-home therapist and clinical director of a Therapeutic Foster Home Program at Camelot Care Centers, Inc. before returning to FSU for her doctoral degree.
As a social work doctoral student at Florida State, she first experienced connecting with students in the classroom as a teaching assistant and later as an undergraduate course instructor. "I had the opportunity to work with numerous faculty during my time as a student and had such wonderful mentors," Dr. Johnson remembered. "These experiences had a lasting impact on me and shaped my future as a social worker." Even now, the connection between faculty and student remains an important component of Dr. Johnson's teaching.
"Now as a faculty member, I love seeing the 'lightbulb moments' for students, the moments when they realize the vast opportunities they will have in the field," she said. Dr. Johnson finds herself continually inspired by the social work students at FSU, enjoying the opportunity to engage with students by teaching practice classes and electives focused on child welfare.  "Their commitment, dedication and passion for the field, especially during these unprecedented times, is truly commendable!"
Despite the challenges of the pandemic, Dr. Johnson is happy to be back at FSU. "I love the collegiality of the faculty and administrators," she concluded. "After sixteen years in academia, there is no place that I would rather be teaching than at the College of Social Work at FSU!"
Tuesday, May 4, 2021 - 04:30 PM
Last updated:
Thu, 06/10/2021 - 12:25 PM