Alumna Maxine Thurston-Fischer's legacy lives on at FSU
---
Alumna Maxine Thurston-Fischer's legacy lives on at FSU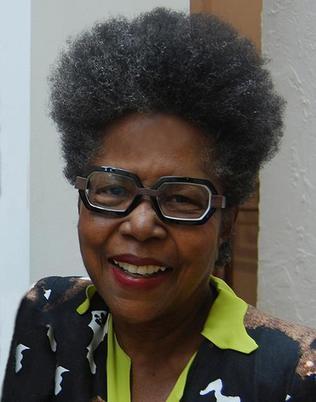 Dr. Maxine Thurston Fischer quietly made history at FSU in 1964 when she became the first African-American student to receive a degree from the University, graduating with her Master's in Social Work.  But her contributions to the University and the College of Social Work didn't stop there. Her degree was a catalyst for a lifetime dedication to social work and social activism.
Well-known in Miami for her dedication to community, she served as a field instructor for FSU social work students placed in the area. She also served in several public service roles in South Florida, including executive vice president of the Urban League of Greater Miami, serving as interim executive director Miami Bridge, a non-profit offering emergency assistance to troubled youths and their families, and serving on the board of trustees of Jackson Memorial Hospital, United Way of Miami-Dade and North Shore Medical Center.  Maxine was an associate professor at Barry University from 1981 to 2008 and went on to start her own company in 1994, The Thurston Group, a consulting and management firm for human services agencies.
She returned to FSU to make FSU history again by becoming one of the first doctoral students at the FSU College of Social Work, receiving her Ph.D. in 1987.
Maxine's contributions to social welfare, education and FSU were taken to new heights in 2013 when she donated $2 million dollars to the University, with $1.6 going to the Center for Academic Retention and Enhancement (CARE) Program, that serves almost 1,400 first generation students, and $400,000 going to the College of Social Work to provide scholarships for students in need.
Sadly, this year she passed away at the age of 74 from gall bladder cancer, but her legacy of selflessness and service will live on in the people she has inspired and institutions and organizations she has touched and helped to grow.
Tuesday, December 27, 2016 - 09:30 PM
Last updated:
Wed, 09/20/2023 - 03:06 PM