Alumna Terriyln Rivers-Cannon selected by Women of Distinction Magazine as a Distinguished Professional in Her Field
---
Alumna Terriyln Rivers-Cannon selected by Women of Distinction Magazine as a Distinguished Professional in Her Field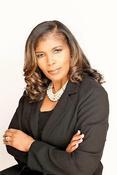 Terriyln Rivers-Cannon, MSW, Ed.D, School Social Worker for Atlanta Public School System and Founder and Chief Executive Officer of K.A.T.I.E. (Karing Actions Towards Inspiring Eagles) LLC, has been recognized with an Excellence Award as a Distinguished Professional in her field through Women of Distinction Magazine.  Terriyln Rivers-Cannon will be featured in an upcoming edition of the Women of Distinction Magazine in 2016.
As a School Social Worker, it is Rivers-Cannon's responsibility to provide services that promote school success by serving that of a liaison/child advocate.  Utilizing collaboration and consultation with students, parents, school administrators, faculty, and the community, she ensures that appropriate interventions and services are provided to help children and families that are at-risk of educational failure.  Rivers-Cannon also works as a change agent to develop relationships with students that enables desired changes to occur with the student, family, and school by maximizing educational opportunities as project developments are brought into full view, improving interpersonal relationships by introducing different problem solving approaches, helping them cope with crisis situations, develops self-discipline, learn valuable problem solving/decision making skills, resolve conflicts without violence, build self-esteem, and more.  Rivers-Cannon has been a School Social Worker for more than 13 years.
"It was my Aunt Katie Mae Tindal who was my biggest mentor," Rivers-Cannon said about her career in social work.  "She created the professional social work expertise needed for me to continue to strive for success each and every day.  She also taught me how to stay focused, while keeping my eyes, ears, and mind open to new and innovative ideas."
Katie Mae Tindal, a former educator in the same field, passed away in 1996.  Rivers-Cannon formed K.A.T.I.E. (Karing Actions Towards Inspiring Eagles) LLC as Founder and Chief Executive Officer in 2016, dedicating it to her aunt.  K.A.T.I.E. focuses on providing outreach services to young stakeholders beginning in middle school through the second year in college.
"This engagement will be done through motivational speaking that will inspire, encourage, as well as empower those who are within listening range, along with helping them to know, as well as understand, that they can look adversity straight in the eye and overcome any and every obstacle that is placed before them if they will only just believe, hope, dream, then visualize the accomplishment happening," Rivers-Cannon added.  "These confirming words of inspiration will help to lay the foundation for future goals and objectives along with enabling them to soar to new heights."
Rivers-Cannon received her BS from Voorhees College, her MSW from Florida State University, and her Ed.D from Argosy University.  She is the recipient of a 2013 National Association of Social Workers Georgia Social Worker of the Year Award, was named to the 15th edition of Who's Who in Black Atlanta, and received a 2016 Women of Distinction's Excellence Award.  She has participated in Suicide Prevention Training and Child Abuse/Homeless In-Service and Training, was a teen-summit co-facilitator on the topic of conflict resolution for Georgia Black Women Association of Attorneys, and was a career day presenter for the Atlanta Public School System's Price Middle School.
Thursday, September 12, 2019 - 01:45 PM
Last updated:
Thu, 10/06/2022 - 04:42 PM