Asian Pacific American Heritage Month
---
Asian Pacific American Heritage Month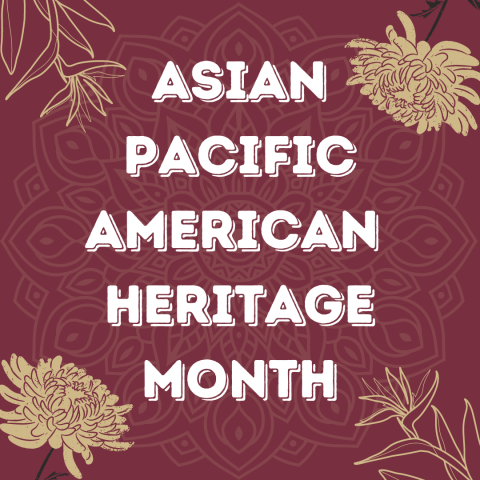 May is recognized as National Asian and Pacific American Heritage Month, an opportunity to recognize the diverse people, cultures and communities of Asian American, Native Hawaiians and Pacific Island Americans making up an important part of American life.
The month of May was chosen in acknowledgement of two important milestones in Asian American Pacific American history. The first Japanese immigrants were welcomed to the United States on May 7, 1843. May 10, 1869 also marked the completion of the Transcontinental Railroad across the United States, with the majority of the work done by Chinese immigrant workers. 
Events
In collaboration with the Asian Coalition of Tallahassee, the FSU College of Social Work has scheduled a lively in-person special event featuring a tabling event, symposium, and mini-performance by the Leyte Dance Theater from Tacloban, Philippines.
Thursday, June 1, 2023
9:00 AM – 2:00 PM
FSU College of Social Work Lobby
Learn More
Check out the Asian Pacific American Heritage Month site compiled by the National Gallery of Art, Library of Congress, Smithsonian's, National Archives, United States Holocaust Memorial Museum, National Part Services, and National Endowment for the Humanities.
Take a look at WFSU: https://www.pbs.org/articles/celebrate-asian-american-and-pacific-islander-heritage-month/ for Documentaries and programs that celebrate Asian American, Pacific Islander, and Native Hawaiian heritage.
I encourage you to explore Asian American and Pacific Islander culture and history throughout the month of May by visiting local Asian organizations, events, restaurants, websites, and more.
Monday, May 1, 2023 - 10:51 AM
Last updated:
Fri, 12/01/2023 - 03:21 PM