Celebrating Black History Month
---
Celebrating Black History Month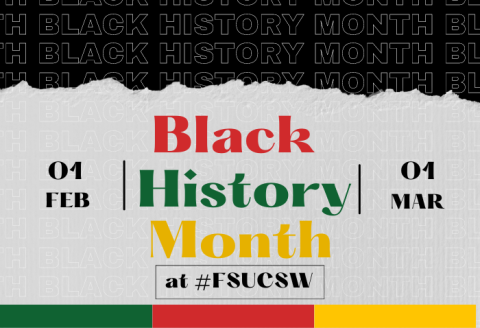 In February 1926, Dr. Carter G. Woodson instituted the first weeklong celebration to educate and raise awareness about Black/African Americans' contributions to American history. Prior to this time, very little information could be found regarding Black/African American history and important achievements were left out of history books. He chose February because it coincides with the birthdays of Fredrick Douglas and Abraham Lincoln, two people that successfully campaigned for the end of slavery.
In 1976, 50 years later, President Gerald Ford officially recognized Black History Month calling upon the public to "seize the opportunity to honor the too-often neglected accomplishments of Black Americans in every area of endeavor throughout our history."
Black History Month is a time to honor the contributions and legacy of African Americans across U.S. history and society from activists and civil rights pioneers such as Harriet Tubman, Sojourner Truth, Marcus Garvey, John Lewis, Whitney Young Jr., A. Philip Randolph, Martin Luther King, Jr., James Farmer Jr., and Roy Wilkins, Malcolm X, Dorothy Height, and Rosa Parks to today's leaders in culture, entrepreneurship, higher education, politics, science, and more.
Black History Month Celebration at FSU
This year, the FSU College of Social Work is proud to celebrate Black History Month with exciting events and educational opportunities spotlighting Black Resilience and Black Health and Wellness. All are welcome to celebrate with us!
Thursday, February 2, 2023 | All Day
Our university community is invited to join us in the lobby of the College of Social Work at University Center C for our kickoff event for Black History Month. The event includes Black trivia, games and fun facts to learn about influential Black/African Americans.
 
Friday, February 10, 2023 | 2:45 pm - 3:45 pm
Join the FSU College of Social Work as we tour the Florida A&M University's Meek-Eaton Black Archives Research Center and Museum. Participants will meet in the first floor Social Work Lobby at 2 pm on February 10th. Transportation for students is not provided, but we are happy to help coordinate a ride for you if you would like to attend and need transportation by contacting Naomi Molina (naomi.molina@fsu.edu). 
Click here to Register
Thursday, February 16, 2023 | 7:00 - 8:00 pm
Join a free Facebook Live webinar by the African American Alzheimer's Caregiver Training and Support Project 2 (ACTS2) on "Healthy Eating on a Budget for Older Adults with Dementia: What Caregivers Need to Know to Make it Work". Contact Tomeka Norton-Brown via email at tnnorton@fsu.edu to register and to receive free materials or click here to register.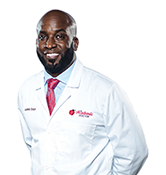 Monday, February 27, 2023 | 11:30 - 12:50 pm
Join us for a presentation by Zachery Richardson on Black Resilience in Room 1702, University Center C (296 Champions Way). Mr. Richardson is an entrepreneur, keynote speaker, advocate and trauma expert.
LOCAL BLACK HISTORY MONTH RESOURCES:
Thursday, February 9, 2023 - 10:39 AM
Last updated:
Fri, 12/01/2023 - 03:21 PM