FSU Social Work Honors its Fall 2018 Graduates
---
FSU Social Work Honors its Fall 2018 Graduates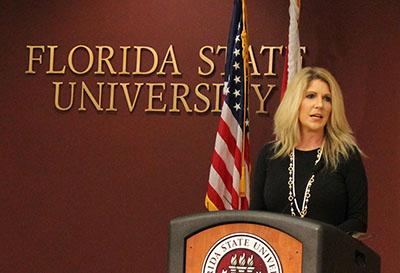 The College of Social Work ended the semester with a graduation reception for its Fall 2018 graduates and their guests at the Oglesby Union Ballrooms. The reception celebrated 5 BSWs, 57 MSWs, and 1 Ph.D. graduate. The event's program featured remarks by Dean Jim Clark, Reception Speaker Dana Brooks, and Student Speaker and MSW Graduate Amanda Nicole Sholty.
The graduates walked across the stage and were personally congratulated by their program's director (BSW – Pam MacDill, MSW – Fran Gomory, Ph.D. – Stephen Tripodi) and Dean Jim Clark. Each graduate was announced by name along with their academic accomplishments and received a College of Social Work pin to commemorate their transition from a social work student to a social work professional and FSU social work alumni.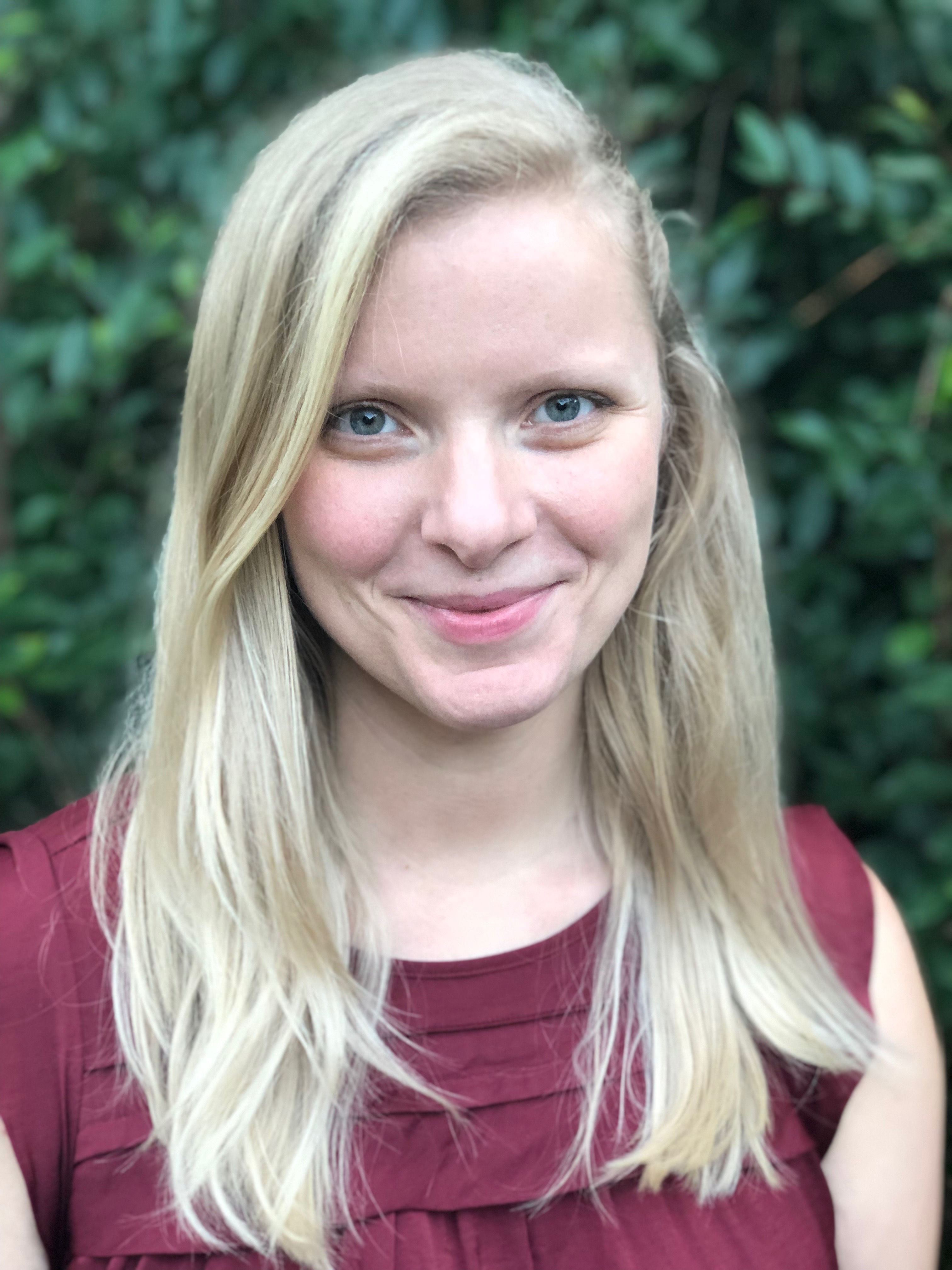 Amanda Sholty
Amanda Sholty, the student speaker, is a Florida-native, advocate and animal lover who has worked in the field of violence prevention for six years since earning her bachelor's degree in psychology from the University of Florida. She is the first in her family to earn a graduate degree. She has worked with several agencies on violence prevention including with Gainesville-based domestic violence agency, Peaceful Paths, working with children and teen support groups. Amanda's work with Peaceful Paths evolved into working with their violence prevention program visiting community groups in schools, resource centers, and conducting training on healthy relationships and legalities surrounding dating violence.
Amanda also worked with Gainesville's local health department to launch the regions Green Dot Program to facilitate bystander training. She then got involved with the SNAP program (Stop Now and Plan), with which she is currently a SNAP facilitator. SNAP is an evidence-based program utilizing cognitive behavioral strategies targeting children ages six through eleven and their families.
"Prior to earning my MSW, I loved being able to empower my clients. However, I didn't like that I felt limited by my lack of skills in certain treatment modalities, research, and ultimately felt that to help future clients, I needed to help myself first," reflected Amanda about pursuing her MSW at FSU. "Social work attracted me because it is a degree that is only limited by what you choose to do with it. I love that I have the opportunity to impact a single individual to help pass legislation."
Amanda completed her MSW field placement with the Gainesville Veterans Administration working with veterans who experience homelessness. She indicates that she hopes to continue working directly with veterans while pursuing her licensure.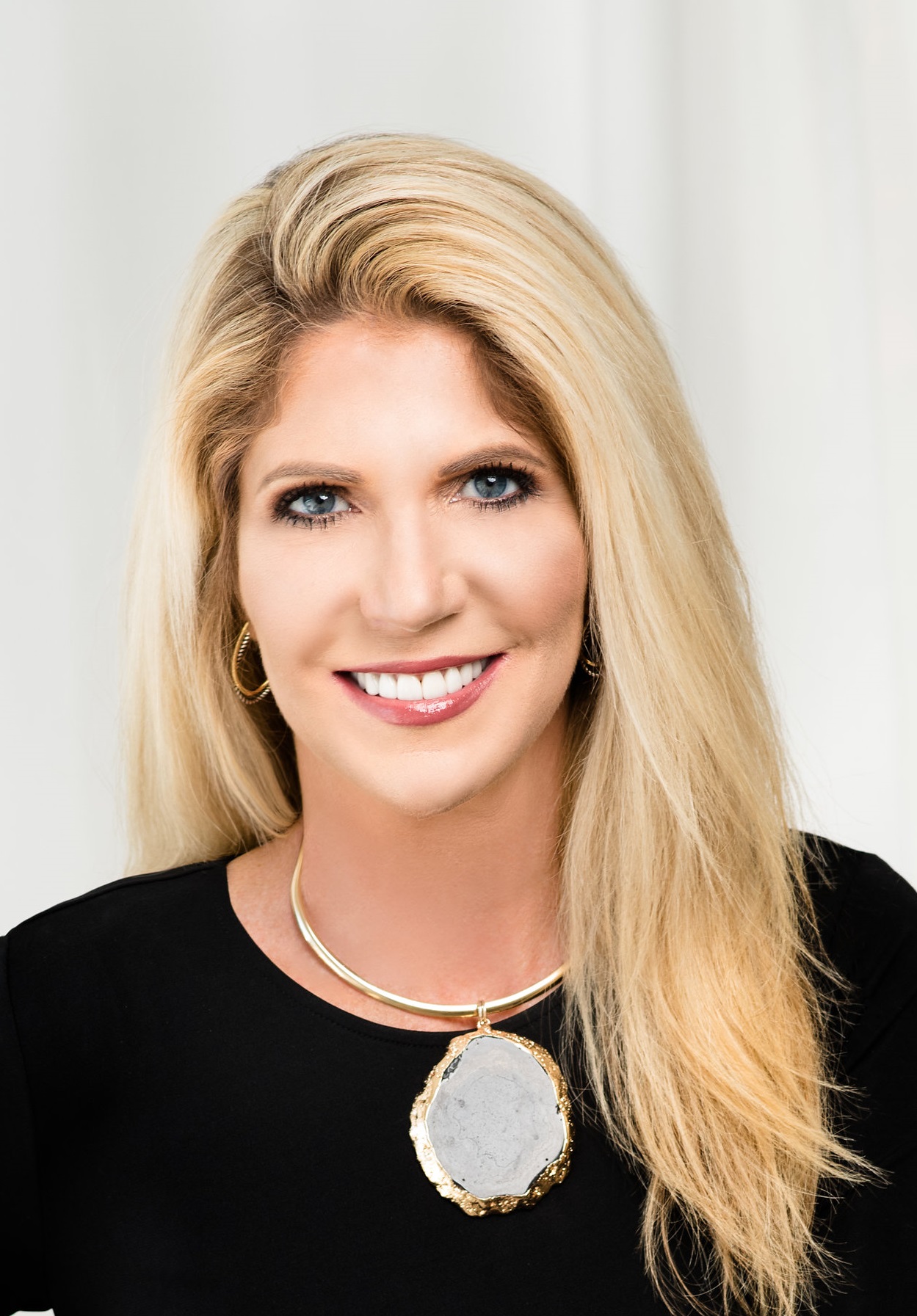 Dana Brooks
Reception speaker Dana Brooks is an attorney with the law firm Fasig Brooks. Before becoming an attorney, she was a paralegal, law firm administrator, mental health counselor, and family law mediator. She earned five degrees while working full-time and helping raise her family. She is a three-time FSU graduate with a bachelor's degree (2001) and master's degree (2003) in social work as well as her law degree (2007). As a managing partner for Fasig Brooks, Dana has grown the firm from a staff of six attorneys to a staff of thirty-six.
Dana's experience in social work strengthened her desire to help at-risk people and those most in need of effective legal advocacy. Currently, she focuses the majority of her law practice to helping women obtain justice, including cases of professional misconduct and sexual harassment. She was the lead attorney on the "Tampon Tax" lawsuit against the State of Florida. When the Florida Legislature repealed the tax on sanitary products, Florida women were saved millions of dollars annually.
She is also committed to giving back to the community and serves currently on the board of 2-1-1 Big Bend. Under her leadership, Fasig Brooks has become a well-recognized sponsor of community events and charitable events, and its staff has served thousands of hours volunteering in the community. The firm has been awarded Tallahassee's People's Choice "Tally Award" for "Best Law Firm" eight years running.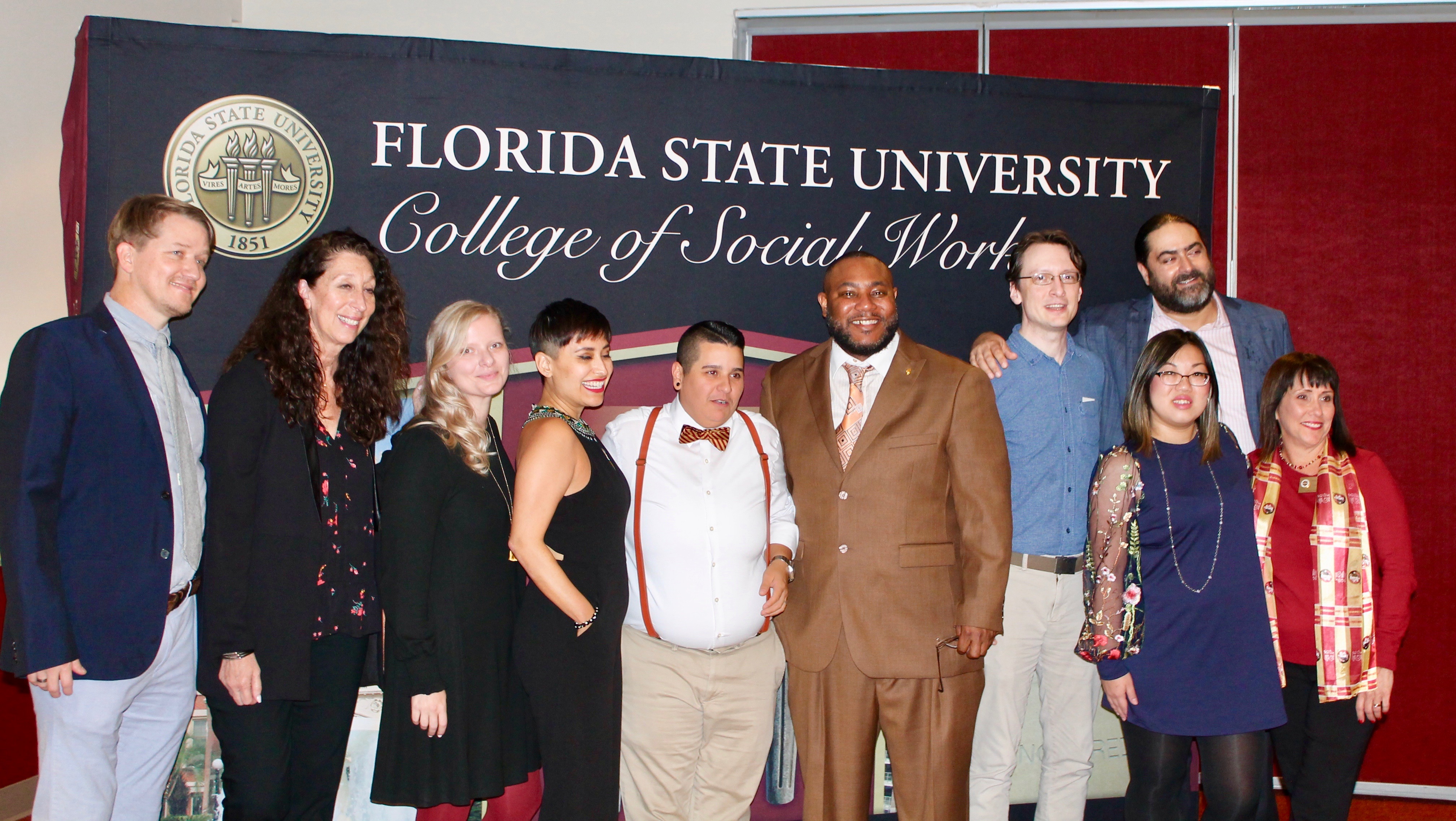 Friday, January 4, 2019 - 02:00 PM
Last updated:
Fri, 06/14/2019 - 11:33 AM