FSU Social Work Hosts Arts & Athletics Program for Big Bend Youth
---
FSU Social Work Hosts Arts & Athletics Program for Big Bend Youth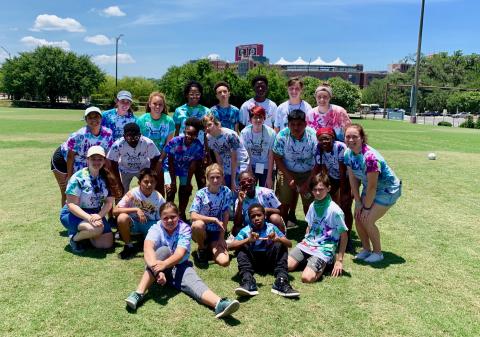 For the ninth year, the Florida State University College of Social Work will host the CSW Arts & Athletics Program — a free-of-charge, after-school program aimed at fostering positive youth development in Tallahassee. 
Previously a summer program, the 2020 CSW Arts & Athletics Camp will run for eight weeks during the school year. The program will take place Tuesdays from 5:30 to 7:30 p.m. beginning Jan. 21 through March 10.
Built on the College of Social Work's commitment to community service, the program combines arts and athletics to promote positive youth development. The program, which targets youth ages 11 to 14 across the Big Bend, aims to enhance self-awareness, confidence, emotional literacy and interpersonal relationship skills, while cultivating a resilient mindset.
The Arts and Athletics program is currently accepting applications for 2020. The application deadline is Dec. 18, 2019. To apply, visit https://csw.fsu.edu/service/csw-arts-athletics-program.
Tuesday, November 26, 2019 - 12:30 PM
Last updated:
Thu, 02/27/2020 - 10:17 AM