Graduate Collaborates on Recent Book Addressing Oncology and Palliative Social Work
---
Graduate Collaborates on Recent Book Addressing Oncology and Palliative Social Work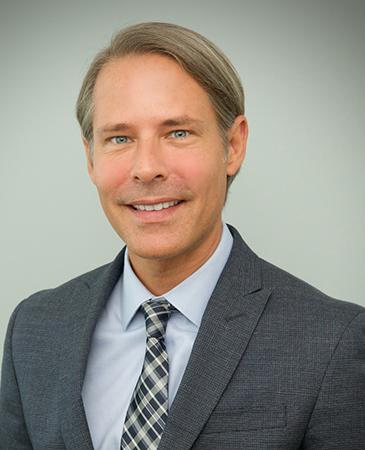 Bryan Miller, a social work graduate (MSW, 1999), co-edited the book Oncology and Palliative Social Work: Psychosocial Care for People Coping with Cancer, published by Oxford University Press. The book is a clinical desk reference illustrating the need for integrating early palliative care for patients with cancer and the vital role social workers have in providing psychosocial support services across the cancer care trajectory.
"I was honored to be invited by trailblazers in this field, including Susan Hedlund, Grace Christ and Carolyn Messner, to co-edit this publication. My co-editors exemplify that if you have a seat at the table, provide a chair to others as well," Mr. Miller explained. "I believe this book does that too for many clinicians and I am grateful."
As the Director of Psychosocial Support Services for Atlanta Cancer Care and Assistant Director of the Atlanta Cancer Care Foundation, Mr. Miller sees this volume as necessary to highlight the importance of social work practice in this area and the need for the integration of oncology and palliative social work in cancer care now more than ever before.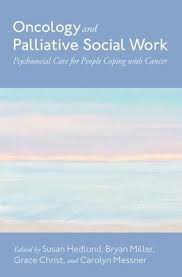 "The book sheds light on contemporary issues facing social workers who support patients and their families receiving cancer treatment," he explained. "And the diversity of the authors was intentional to reflect the insights and perspectives from a variety of interprofessional contributors in the field."
With almost twenty-five years of experience working in oncology and palliative social work, Bryan has seen first-hand the importance of palliative care, which encompasses specialized knowledge of the challenges and needs of those facing serious illness.
Working in healthcare and helping others was always at the forefront of his mind growing up. While at Western Michigan University, he worked at a local hospital whose Executive Director was a social worker. This introduction to the social work profession within healthcare settings led Bryan to major in social work as an undergraduate and graduate school.
While attending Florida State for his Master of Social Work degree, he also gained insights into the critical impact of research on social work practice while serving as a graduate assistant for Dr. Neil Abell.
That emphasis on research continues as a licensed clinical social worker interested in finding the best support for cancer patients. He noted that many recent studies support integrating palliative care into standard cancer care. "Some studies even point to a significant improvement of quality of life and likelihood of completing cancer treatments and staying in clinical trials for specific cancer patient populations," he added.
Although the evidence base for palliative care in oncology care is strongly supported, Bryan emphasized that there are still misconceptions of palliative care as only being "pre-hospice" or "end-of-life care," which shortchanges the scope of care.
"Palliative care, simply stated, is 'care for the whole person,' meaning that it attends to physical, psychosocial, spiritual and family issues." He further emphasized that palliative care is often offered alongside standard treatment and can be used to support patients with diseases with a high symptom burden.
Bryan sees a growing need for palliative and oncology social workers with a rapidly aging population worldwide needing new and evolving models of care. This need for social workers exists alongside a current shortage in staff in many institutions, emphasizing the critical need for those with a passion for supporting others.
For Bryan, though, the field comes with its rewards and challenges.
"The ability to truly make a difference in the lives of people living with cancer and their loved ones, witnessing such resilience is never lost on me," Bryan reflected. "This work also keeps in the forefront what is important in life."
He finds ways to prevent burnout that inspire, energize, restore and motivate him. "My ways of coping to prevent burnout are multipronged," Bryan said. "I continually seek new opportunities for professional growth and development, and I've made 'life balance,' not just work-life balance, a priority, including frequent outdoor activities, travel, spending time with people I care about and volunteering."
Volunteering with the Atlanta Cancer Care Foundation empowers him to support vulnerable or disadvantaged cancer patients. "In my day-to-day job, I constantly bear witness to the economic struggles that many people living with cancer face, going without food or necessary medications, and skipping appointments because they cannot afford to miss work. These are just a few of the reasons why I volunteer my time and services." Since Bryan has worked with the foundation, the organization has provided more than $2.9 million in direct patient financial assistance.
Bryan not only volunteers but has served as a peer reviewer for the Journal of Psychosocial Oncology's "Art of Psychosocial Oncology" section and ad hoc peer reviewer for the Psycho-Oncology Journal, Adjunct Faculty for the University of Louisville's Kent School of Social Work, served on the Board of Directors for the American Psychosocial Oncology Society, the American Cancer Society's Oncology Social Work Training Grants Program Peer Review Committee, and various service roles for the Association of Oncology Social Work.
For Bryan and his colleagues, the publication of their recent book brings attention to the importance of the field of social work and to the clients they serve daily.
Friday, August 25, 2023 - 02:40 PM
Last updated:
Wed, 09/20/2023 - 03:06 PM