Institute for Justice Research and Development Community Advisory Board Member Follows the Science While Leading Local Reentry Programs
---
Institute for Justice Research and Development Community Advisory Board Member Follows the Science While Leading Local Reentry Programs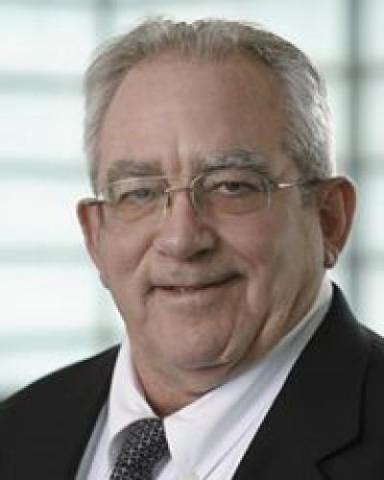 Three hours of drinking on an especially stressful day "was all it took" to send Dale White's world spiraling.
What began as one drink ended with White rear-ending a Boynton Beach police officer's car when he went out for another six-pack. He was just three days shy of finishing probation and nearly five years into recovery.
White first discovered alcohol and marijuana when he was 14. Although White graduated to harder drugs and more serious criminal involvement, he ran a successful restaurant and made a name for himself in the culinary world.
A DUI charge and a run-in with the FBI brought his dreams to a halt. When he was threatened with prison time following his third DUI charge, White vowed to get sober, which he did for nearly five years. However, that three hours of relapse redirected his life course.
A judge sentenced White to six and a half years in prison. He served more than three years in a South Florida facility where violence, abuse, and drug use were prevalent.
White spent the first decade after being released from prison struggling to navigate reentry and maintain long-term sobriety. He finally found stability in 2011 after completing an intensive outpatient program at Tallahassee Memorial Hospital. Within three months of completing the program, White began visiting prisons regularly to mentor others and lead Celebrate Recovery meetings, a twelve-step recovery program. He quickly felt called to do more. 
"Taking Celebrate Recovery in there [inside prisons] didn't seem as important as helping them when they got home," he explained.
Thus began his life's work.
In 2013, White founded The Living Harvest with a single home on the southside of Tallahassee and a clear goal — to help criminal justice-involved men with substance use disorders navigate reentry and find long-term sobriety. They stayed afloat thanks to a makeshift thrift store they set up in the backyard. The program can now house more than 20 men and operates three thrift stores to support the program, none in backyards.
White has since stepped away from his role at The Living Harvest and has led Mercy House for nearly two years, another residential program for men with substance use disorders who are releasing from incarceration. Mercy House, run through the faith-based nonprofit Good News Outreach, has two homes on the northside of Tallahassee that house up to 11 men. White helps residents to navigate the logistics of reentry — how to comply with probation, the challenges of accessing healthcare, the stress of finding employment — while encouraging them to strive for more than just a paycheck.
He is also director of program services and project management at Good News Outreach and sits on numerous local and national boards rethinking criminal justice in the United States. White realized that if he wanted to see a change, he had to be part of the discussions on how to make it happen.
White serves on the Community Advisory Board for Florida State University Institute for Justice Research and Development (IJRD). He and other board  members utilize their lived experience in the criminal justice system to directly impact the institute's intervention strategies, data collection and interpretation, and priorities. The board plays a critical role in the institute's commitment to amplifying the voices of those with lived experience as it develops attainable, equitable, and realistic solutions for change within the criminal justice system.
Being on the board also allows White, who is often bogged down with the day-to-day responsibilities of running a reentry program, to keep informed on the latest research on reentry through digestible translations of academic works. Among those works, including numerous studies conducted by IJRD, is growing evidence of the high prevalence of trauma experiences among incarcerated individuals. "It's what keeps them from being comfortable enough to live in their own skin, at peace with their past and at peace with themselves," White reflected.
White first began learning about types of trauma and the many ways it impacts individuals in 2016 while attending a training for reentry community leaders. Hearing other leaders with criminal justice-involvement discuss the lasting effects of trauma is when things started to click.
By then, White was five years into recovery from substance use, visiting prisons to share his testimony and leading a thriving reentry program in Tallahassee. Yet, he knew he needed to learn more about reentry, and more specifically, how to help people rebuild their lives after incarceration.
Thanks to insights at the training, White's decades of abusing substances and cycling through the criminal justice system finally made sense. Substance use was how he coped with his emotional pain, he realized. The complex trauma from decades of untreated substance use and traumatic experiences from involvement with drug-trade operations and being in prison further exacerbated that pain.
"I always figured at that point that trauma was when somebody had been in a car accident or something. I never thought about the emotional trauma," White said. "Trauma set the stage for how I was going to live a good portion of my life."
Earlier in 2021, White and other Mercy House colleagues reached out to the FSU Institute for Justice Research and Development for consultation to revamp the men's reentry program and to develop one for women. White and his team recognized the need for a trauma-sensitive program with an emphasis on well-being development but were unsure how to proceed. They called in the experts.
During the months-long consultation, Amberly Prykhodko, director of clinical and professional services at the institute, and student intern Alissa Bell guided White's team in shifting Mercy House's focus from one that emphasized deficits to one championing residents' strengths. They pointed to empirical support for a well-being-centered model of reentry programming, IJRD's 5-Key Model for Reentry. Prykhodko drew on her experience and expertise in providing trauma treatment to individuals with criminal-justice involvement The collaboration refines Mercy House's programs and services to further their mission. Prykhodko and Bell also helped Mercy House's team lay the foundation for a women's reentry program, slated to open in Tallahassee later in 2021.
White noted that the more he learns about reentry, the more value he places on well-being. It's one thing to help men returning from incarceration find a job, he said. It's another to guide them in finding their purpose.
That is what he appreciates about the IJRD's 5-Key Model for Reentry — the acknowledgment that well-being is tied to a variety of aspects of one's life: meaningful work trajectories, effective coping strategies, healthy thinking patterns, positive interpersonal relationships, and positive social engagement.
"I always thought I had to heal the past before I could move forward, but I have found out that you can move forward while trying to heal the past by creating well-being," White said. "I cannot heal people's trauma. But I can help them move forward."
White continuously channels what he learns into Reentry Solutions Network, an online hub of information for individuals involved with the criminal justice system, their families, and organizations that work with them. "We have to build a pathway for them to repair their lives if we want to change the results."
For more info on IJRD's consultation, program development and program evaluation services, visit the website https://ijrd.csw.fsu.edu/evaluation-consulting-services.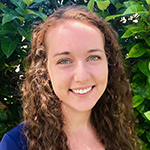 About the Author
Olivia Hitchcock is a master's student in dual degree programs in social work and criminology. She worked with Dale White as an intern in the spring of 2021 and was a part-time case manager at Mercy House through the summer of 2021. Olivia is also a research technician at the Institute for Justice Research and Development.
Tuesday, September 14, 2021 - 04:52 PM
Last updated:
Wed, 09/22/2021 - 04:18 PM