"Pitch Your Pills" Events Educate Local Community on Safe Disposal of Prescription Drugs
---
"Pitch Your Pills" Events Educate Local Community on Safe Disposal of Prescription Drugs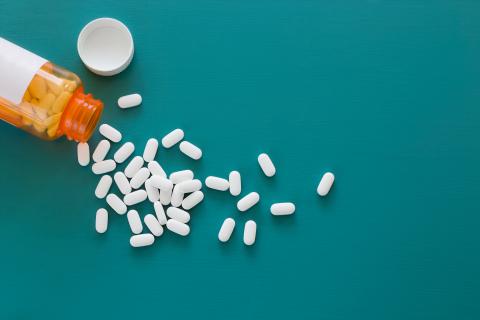 Florida State University's Center for the Study and Promotion of Communities, Families and Children (CFC Center) and the Health and Wellness Center, along with Florida Agricultural and Mechanical University and Leon County Government, will host "Pitch Your Pills" events to educate and equip the public to dispose of unwanted or expired medications.
"Pitch Your Pills" will take place April 19-20, 2023, at several locations throughout Tallahassee on
Wednesday, April 19:
2:15 - 5 pm at FSU College of Social Work, 296 Champions Way, University Center, Building C, Social Work Lobby
Thursday, April 20:
11 am - 1:30 pm at FSU Health and Wellness Center, 960 Learning Way
11 am - 2 pm at FAMU Perry-Paige Building, 1740 South MLK, Jr. Blvd.
11 am - 3 pm at the Leon County Public Main Library, 200 West Park Avenue
Participants can pick up a prescription safe disposal bag, learn about drop-off sites and self-disposal methods and receive informational flyers on safe disposal and harm reduction strategies for combating the opioid epidemic.
The events bring awareness to the importance of the safe disposal of unwanted, expired, or unused prescription medications. Improper disposal of prescription drugs, such as flushing them down the toilet, can cause environmental contamination and create a risk to public safety if unauthorized individuals acquire them.
According to the 2019 National Survey on Drug Use and Health, nearly 10 million Americans misused prescription drugs, primarily opioids prescribed for pain, in the past year, with 70% obtaining the pills from friends and family.
"Leon County proudly supports this joint FSU-FAMU health initiative," said Leon County Commission Chairman Nick Maddox. "Not every day do you get to protect health and safety, water quality and educate the public on properly disposing of medication. We are eager to make a difference!"
"Pitch Your Pills" is a CFC Center initiative that offers community information and technical assistance regarding the opioid epidemic. Similar events in other parts of the country have successfully decreased the number of prescription drugs circulating and curbed misuse.
The events are also in conjunction with Prescription Drug Takeback Day later in the week on April 22, a national observance led by the Drug Enforcement Administration under the U.S. Department of Justice, encouraging the public to remove unneeded medication from their homes.
"In addition to these community events, every major pharmacy has prescription disposal boxes that may be used to drop off unused prescriptions," said Ellen Piekalkiewicz, director of the CFC Center. "We encourage everyone in the community to take advantage of this opportunity to safely dispose of their medications and learn about harm reduction strategies."
The CFC Center, under a federal grant covering eight states in the Southeast, developed various community educational pieces and videos about harm reduction strategies, including the safe disposal of prescription medications which can be found on its website.
For more information about the "Pitch Your Pills" events, please get in touch with Ellen Piekalkiewicz at epiekalkiewicz@fsu.edu.
Friday, April 14, 2023 - 11:30 AM
Last updated:
Fri, 12/01/2023 - 03:21 PM