Providing Support at the Individual and Community Level at Brehon Family Services
---
Providing Support at the Individual and Community Level at Brehon Family Services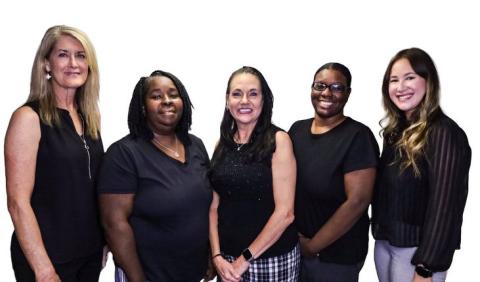 Brehon Family Services (Brehon), a nonprofit organization in the Big Bend area of Florida, has provided support services to woman and children since 1978. The organization has impacted thousands of lives in the region and supported more than 600 women and children at the Brehon House, a residential housing program for women experiencing homelessness.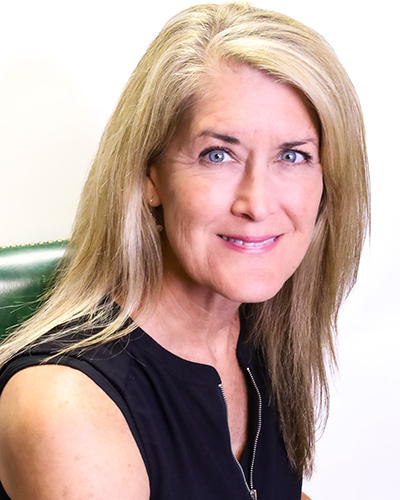 "I love the difference our services make in the lives of the people we serve," said Shirley O'Rear, executive director for Brehon Family Services.  "I have cherished seeing families change for at least two generations." Shirley has changed and grown with the organization since she started as a bookkeeper in 2000, working in several case management, supervisory and executive roles until stepping into her role as executive director.
An FSU graduate in child development (BS 1984) with a minor in social welfare, Shirley oversees the main operations of the organization and has seen how important social work skills are at Brehon and in a broader context. "It is a degree that can be applied to everyday life, but especially working in human services," she noted.
Shirley works closely with the Brehon team which includes two FSU College of Social Work graduates, Pamela Banks (MSW 1990, BSW 1989) and Halle Bush (MSW 2022, BSW 2021). "Each staff member brings their own personal gifts and uses them for the betterment of the families we serve," Pamela emphasized.
From community outreach, donor engagement, grant and fiscal management, staff and board assistance, and even baby-holding Shirley works with her team to support clients and each other. As the deputy director, Halle Bush works closely alongside Shirley in managing staff and residents in a unique setting for human services.
"I love how niche our setting is," expressed Halle, "We have an opportunity to really get to know our clients because they live with us at Brehon House. Being a smaller agency means we can cultivate lasting rapport with our residents and ensure they're getting the utmost care."
Brehon Family Services approaches its mission to "improve the lives of children and their families" on a multitude of levels, offering support and advocacy at the micro, mezzo and macro level.
"We work with very high-risk families that come to us carrying very heavy background baggage – substance use, domestic violence, their own childhood histories of abuse and neglect, mental health challenges along with financial, educational and development issues. And major trust issues, to name a few," said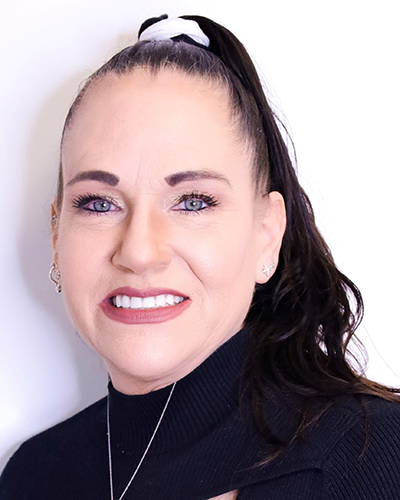 Pamela Banks, program manager for the Healthy Families Gadsden/Leon Program at Brehon Family Services.
Support for these families focuses on child abuse and neglect prevention, child development, skill building and finding opportunities to allow these families to become more self-sufficient.
"Helping them unload some of that baggage, heal and move forward one inch at a time takes patience, perseverance and presence," reflected Pamela, who like Shirley, has spent more than two decades at Brehon Family Services serving in a variety of positions.
"I love touching the lives of the children and families that we serve and knowing that we are creating a life cycle change in their lives since we are a long-term program," said Pamela. With more than 33 years in human services, Pamela shared that she continues to use her social work education and skills every single day. Even after moving from direct service to supervisory and support roles, she noted that she uses the same skills with her staff that she used with clients.
Pamela now manages the Healthy Families Program in Gadsden and Leon Counties in the Big Bend area, which provides free home visits for pregnant women and families with children under the age of three. The program aims to prevent child abuse and neglect and improve health outcomes for these families through education and care coordination. Even after decades in the field, Pamela's passion continues to be centered on working with pregnant women and maternal and infant health.
"My MSW internship is what brought me to Brehon and I never left," Pamela shared.
One of the newer hires at Brehon Family Services, Halle Bush shares a similar story to Pamela. Halle finished her BSW internship at a local adoption law office. Working with pregnant women through that internship made an internship at Brehon a natural fit for her MSW internship. "I was able to utilize those skills and knowledge to serve the clients here at Brehon," said Halle. "I feel very lucky and grateful that the opportunity as deputy director came about and for Shirley trusting me with such an important role."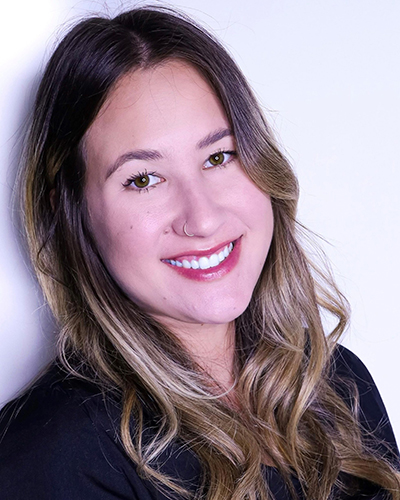 Halle's role as deputy director not only lets her interact with clients on a regular basis but to advocate and problem-solve on their behalf. "I get to experience both advocating at the capital to sitting in the therapy chair. I love the fluidity of my position," she added.
One of the more recent challenges impacting their clients is a nationwide housing crisis with a shortage of accessible and affordable homes.
"It's been challenging to find placement options for our residents," Halle explained. "To combat this, we have developed relationships with local apartment complexes and are working with Big Bend Continuum of Care to become a coordinated entry partner to provide our clients with more resources to get into affordable housing."
The organization also faces long-term challenges like funding, a common obstacle for nonprofit organizations. "We are always in need of new or gently used donations like infant clothing, diapers and home safety items," elucidated Pamela.
Brehon Family Services also holds two major fundraising events each year. The fall event, Boots for Babies, coming up on November 2, 2023, includes an auction, casual dinner and party atmosphere. And in the spring, they hold Lace Up for Babies, a virtual 5K.
"Our donors are investing in our whole community when we help families become more stable," stressed Shirley.
Halle also highlighted that Brehon is always open to providing flexible volunteer and internship opportunities, especially to students, who can contact her at hbush@brehonfamilyservices.org.
For Brehon Family Services and its team, family remains at the center of it all. "Tallahassee is a family town, and we are a family and care about each other," Shirley affirmed.
To learn more about how you can get involved, visit https://brehonfamilyservices.org/get-involved/
Wednesday, September 20, 2023 - 01:13 PM
Last updated:
Fri, 12/01/2023 - 03:21 PM