Social Work Faculty Elected to Board of Directors to Advance Social Work Doctoral Education
---
Social Work Faculty Elected to Board of Directors to Advance Social Work Doctoral Education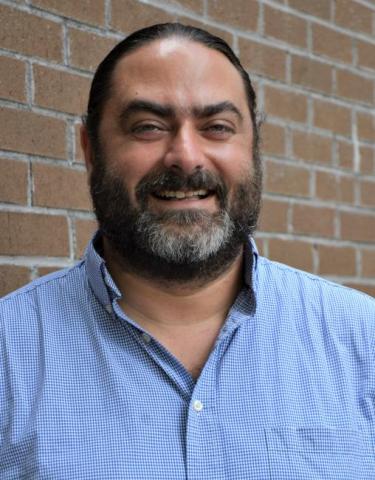 Dr. Stephen Tripodi, associate professor and director of the Doctoral Program at the FSU College of Social Work, has been elected to the Board of Directors of the Group for the Advancement of Doctoral Education in Social Work, or GADE.
The group was founded in 1977 with a mission "to promote excellence and equity in social work doctoral education through networking, capacity building and stewardship of the profession. The organization comprises more than 100 social work doctoral program directors from member institutions. 
"We're excited to welcome three new board members, Drs. Louann Bakk, Jennifer Greenfield, and Stephen Tripodi, who bring a wealth of expertise to our work as an organization," wrote Dr. Denise Burnette, GADE's president, to its membership. "Each of these social work scholars has held key leadership roles in their respective universities and professional communities, and they bring years of deep knowledge and experience in social work doctoral education to the board."
The GADE Board of Directors serves as an administrative body for the organization and provides strategic leadership to its membership and constituencies. Ten people are elected from within the organization's membership to serve on the board, each serving for three years. Dr. Tripodi and the two other new board members begin their term this month, on June 1, 2023.
"I'm honored to continue my work in doctoral social work education on GADE's board," Tripodi said. "In this new role, I look forward to further promoting doctoral education and research with my fellow board members."  
In 2015, Dr. Tripodi took over as doctoral program director at the College of Social Work from Dr. Karen Randolph, who was also a member of GADE. Since taking on the program director role, he has been an active member of GADE to promote doctoral education in social work continually.
Dr. Tripodi has also served in leadership roles with the College of Social Work's Institute for Justice Research and Development since 2018 and is a National Association of Social Workers member. He has received several awards as an educator, including the FSU Guardian of the Flame Award (2016), FSU College of Social Work Professor of the Year (2016, 2013, 2010), Social Work Educator of the Year for the NASW-Florida Chapter Big Bend Unit (2013) and an FSU University Undergraduate Teaching Award (2011).
He earned his graduate degrees in social work (PhD, 2007; MSSW, 2000) from the University of Texas, Austin, and a bachelor's degree in psychology from Michigan State University (1997).
Friday, June 9, 2023 - 01:44 PM
Last updated:
Fri, 12/01/2023 - 03:21 PM