Social Work Graduate Reflects on How Military Service Leads to Professional Service
---
Social Work Graduate Reflects on How Military Service Leads to Professional Service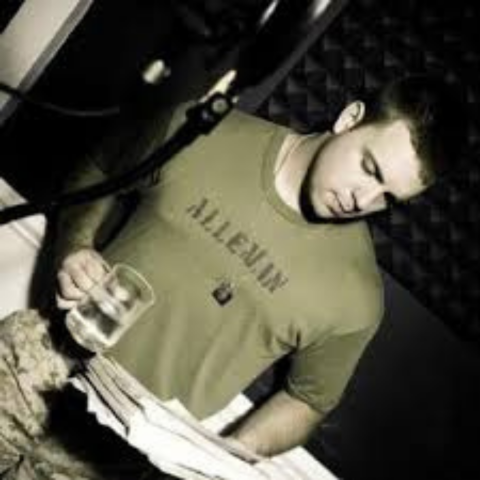 Johnathon Alleman joined the US Navy in 2006 for a five-year tour of duty, serving within the special operations community before returning to civilian life in 2011 to pursue higher education and other opportunities. His time in special operations, he recalls, taught him to be detail-oriented, effective and efficient with what he set out to accomplish and taught him to see himself as a "multi-purpose tool capable of solving various problems with a variety of different approaches.
"After my time overseas and experiences in combat, my priority shifted to rediscovering the person underneath the purpose," he expressed. Starting with sociology and psychology courses at Gulf Coast State College, Johnathon began to find insights, and answers, into many questions he had about the world and how he fit within different overlapping systems that it was made of.
His coursework also introduced him to the concept of "ethics," which brought him an entirely new perspective and eventually to pursuing social work at the Florida State University Panama City campus.
Almost immediately Johnathon began using skills like active listening acquired in introductory social work courses at FSU. His first field experience at Anchorage Children's Home, a foster program with youths of various backgrounds, allowed him to connect with students who had experienced challenges and hardships he could relate to thanks to his military background and combat experience.
"Social work services served as a medium through which I was able to resolve and better understand my own inner traumas, while also learning how to condense my life lessons and experiences from my former career in a way that could blend with motivational enhancement therapy," he shared. "This particular vein of therapy is especially powerful with youth, and the credibility my service provided me gave me the means to engage with and inspire new members of the foster home with a genuine, unique dialogue and to build rapport."
He would also find he had similar strengths from his military service working in the area of substance use with the Chemical Addiction Recovery Effort during his bachelor's degree. Johnathon finished his Bachelor of Social Work in 2019 and continued to work with youths during his Master of Social Work degree at FSU (2020) with Cedar Grove Elementary and Bay District Schools.
Johnathon Alleman returned to Florida State during the pandemic to earn a bachelor's degree in professional communications, to enhance his effectiveness as a therapist and public servant. He wants to become an online counselor after seeing the increased need during the pandemic for digitally connecting people with people and services. "Digital forms of human engagement are a silver lining in that we can now more easily administer therapy to needy individuals and even facilitate interventions on weekends when many federal and state-level clinics are typically closed," he stressed.
When calling on his own strengths and resilience during challenging times, Johnathon recalls a quote in Marine Reconnaissance favored by the medical assets he served with that found, "brilliance in the basics." He has found both appreciation and uses for the tools and resources that allow him to conceptualize and process his own experiences with trauma and how to cope based on what he learned in his social work coursework.
This knowledge of himself further allowed him to better absorb the academic knowledge and skills he continues to acquire and hopes to further impart on future clients to positively impact their lives. He lives each day by his own personal motto, "You don't have to go to war, to change the world."
Jonathon shared inspiring thoughts as the Spoken Word speaker at a special Veterans Day 2021 celebration presented on the FSU Panama City campus on Wednesday, November 10th.  He wanted to further express his gratitude to the people of the FSU Panama City campus for playing a significant role in his successful reintegration into society after what I experienced during my time in service. "I owe a great deal to my social work instructors and the program at large for the healing and growth I've experienced," he said. "Also to the students who accepted me when I wasn't comfortable in my own skin, and still facing my own guilt for necessary actions abroad. Thank you for the sense of community and 'Unconquered' spirit that each FSU student caries as a member of this campus – that was instilled and cultivated in me through their acceptance and inclusivity as I rebuilt myself."
And in the true spirit of Veterans' Day, Jonathon remembers his fellow soldiers with the words of a mentor and hero who made the ultimate sacrifice months before his 20-year retirement, Major Sergeant John E. Hayes who said, "Bravery is how determined you are to stand up for what you believe in, despite the consequences."
Monday, November 15, 2021 - 02:55 PM
Last updated:
Mon, 05/16/2022 - 10:57 AM