Social Work Graduate Steps Into Pace Center for Girls Leon Leadership Role
---
Social Work Graduate Steps Into Pace Center for Girls Leon Leadership Role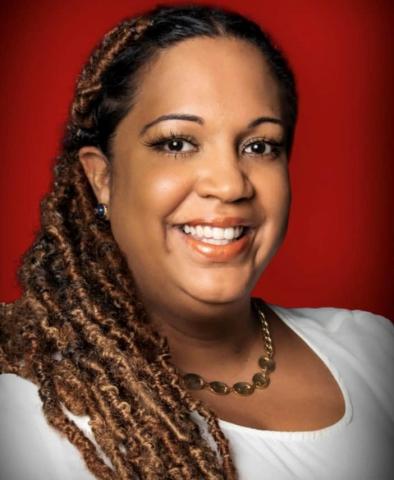 This year, Kristel Avilus, a former "Pace girl," was named the new associate executive director for the Pace Center for Girls Leon in Tallahassee, Florida. She is the first girl to become a director in the Pace Center for Girls 38 year history.
She is a licensed clinical social worker and earned her Master of Social Work degree (2018) from the FSU College of Social Work. She was previously the social services manager, representing the first Pace alumna to serve in a management role for the Leon Center. 
"When girls and young women have access to trusted support, they have the opportunity to reach their highest potential, leading to positive outcomes for themselves, their families and communities," she said. "Pace played a role in changing my life trajectory. It's an honor to now lead Pace Leon and empower our next generation of girls and young women."  
Kristel shared recently during an interview with WCTV that she came to the Pace Center from 2001 until 2003 when she was failing eighth grade at 13 years old after immigrating from Jamaica and later becoming a teenage mother.
Often referencing her own experiences, Kristel recalls the stigma and hardships facing teen parents. "I want them to know that nothing can break you," she shared in a Tallahassee Democrat interview about the message she repeats to the girls daily. "You just have to keep getting up."
Kristel first returned to the Pace Center in 2015 while completing her BSW internship with Thomas University and later rejoined the center as a teacher. After a year of teaching Kristel was then appointed to a more clinical role of as a transition counselor while completing her MSW internship at the College of Social Work.
"When I was at Pace, there was a transition counselor who just wouldn't let go of me," she recalled, in an interview with the Tallahassee Democrat. "Even when timers were good, she was there. That's what I want to do for people."
In 2021, the Oasis Center for Women and Girls awarded Kristel the Unsung Hero Award during Women's History Month for her support and care of not only the girls at the PACE Center but also youths throughout the local community by engaging with several outreach programs, including the Domestic Violence Coordinating Council and Peace of the Big Bend. Through a partnership with the Leon County Sheriff's Office and the local court system, aims to keep at-risk children and adolescents out of the criminal justice system and to move them toward support programs. 
The Tallahassee Democrat newspaper also named Kristel one of the Top 25 Women You Need to Know in 2021 for her leadership and dedication to improving the lives of others in her community.  
Kristel and her husband, Joey, also own and operate several local businesses, including Discount Transportation offering 24-hour pro-rated transportation in the Tallahassee area. 
She received her bachelor's degree from Thomas University and her associate degree from Tallahassee Community College. She became the inaugural recipient of the Thomas University Be the Change Award, was named 2021 Social Worker of the Year by the National Association of Social Workers Florida Chapter and received the FJJA Service Excellence Award. 
Kristel notes in her interview with the Tallahassee Democrat that she frequently reflects on a particular quote from recording artist and musician, Jana Stanfield, "I cannot do all the good that the world needs. But the world needs all the good that I can do."
Friday, April 14, 2023 - 04:20 PM
Last updated:
Fri, 12/01/2023 - 03:21 PM