Alumni Highlight: Dr. Brenda Jarmon, A Legacy of Higher Education and Faith
---
Alumni Highlight: Dr. Brenda Jarmon, A Legacy of Higher Education and Faith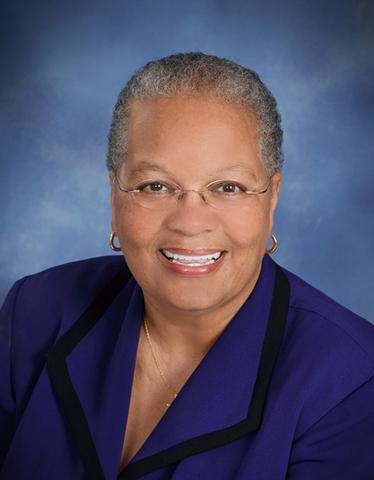 As a first-generation college student, Dr. Brenda Jarmon was determined to go the limits to get the best education available to her. She recalls from an early age her parents and grandparents instilling in her the importance of education.
A mother at an early age, Jarmon was unwavering in her pursuit of education and a life path of serving others. Equipped with an associate's degree in business management from Wesley College, Jarmon worked for ten years as a single mother and full-time employee for Delaware State University (DSU) to earn her bachelor's degree in business administration.
"My chief motivating factors were my son and daughter," she reminisced. "I wanted to instill in them the value of getting an education, or at the least learning a marketable skill."
Jarmon also earned her master's degree in social work at DSU. But it would be a Florida State University faculty member, the late Dr. Barbara Williams White on a visit to DSU, which convinced her to pursue her doctoral degree. With the additional support of her department chair, Harriet Goldstein, also encouraged her along this path by urging her to apply for the McKnight Doctoral Fellowship.
The McKnight Doctoral Fellowship program was designed to address the under-representation of African-American and Hispanic faculty at colleges and universities in the state of Florida. The program aims to increase the pool of citizens with doctoral degrees qualified to teach at the college or university level as well as expanding employment opportunities for this population.
Upon receiving the McKnight Fellowship, Jarmon made the move to Florida. The similarities between her hometown of Dover, Delaware, and Tallahassee, both suburban communities with lots of trees, helped to ease the transition. She began her doctoral program at the FSU College of Social Work, working with Dr. Dianne Harrison as her major professor. Her dissertation titled, "Targeting the 'Real' Economic Costs of Teen Pregnancy: A Skill Building Approach for Early Adolescents," is research she is still focused on, with plans to revitalize it as a discussion tool with young parents, along with expanding it into Florida school districts.
She credits the supportive faculty, staff, and students at the College of Social Work for sustaining her through the challenges of her doctoral program. Tallahassee also become home for Jarmon. She stayed on as a faculty member at the College of Social Work, along with teaching part-time at Florida A&M University (FAMU).
Dr. Jarmon was a valued member of the faculty and received numerous accolades during her time at the College of Social Work including Professor of the Year, Ida S. Baker Distinguished Minority Educator Recognition, a University Teaching Award, and McKnight Junior Faculty Fellowship.
She became a full-time faculty member at FAMU from 2001 until 2015, teaching graduate and undergraduate courses.  Jarmon served as the FAMU Social Work Department Chair from 2002-2008, working for reaffirmation of the BSW program and full-accreditation of the MSW program which was received during the  2006-2007 school year.
Jarmon's career did not end with her retirement from social work education. She went on to found Sowing Seeds of Faith, Inc./Jarmon Enterprises based on her years of experience as a social worker and educator. Her mission for Sowing Seeds of Faith is to motivate, inspire, and empower people from all walks of life by utilizing biblical principles, she explained. Through service leadership, she seeks to help those in need to keep faith while also taking action toward achieving their goals. She credits her faith as what sustained her through her own hardships that include dropping out of high school, teen pregnancy, parenting, and domestic violence.
In 2019, Jarmon was recognized for her career and dedication to service as one of the "Top 25 Women You Need to Know" in Tallahassee. Although still in retirement, Jarmon continues to be active in her community, living life and enjoying time with family. She maintains her membership with the National Association of Social Workers Florida and currently serves on the South City Foundation Board. Jarmon is also a part-time Instructor at the Tallahassee Christian College & Training Center.  Her long-awaited autobiography entitled: "From GED to Ph.D.: on Mustard Seed Faith" has a planned late 2020 release date.
"That's all you can hope for as a person in life is to be able to make a difference in someone else's life," Jarmon stated in the article on her in the Tallahassee Democrat. "We have to learn to count our blessings more…Did I always do that? No. But I learned through life experiences."
To learn more about Sowing Seeds of Faith visit her website https://bjjarmon.com or contact Dr. Jarmon directly at bjarmon1992@gmail.com.
Tuesday, November 12, 2019 - 10:34 AM
Last updated:
Wed, 09/20/2023 - 03:06 PM