Gerontology Social Work Scholar joins College of Social Work Faculty
---
Gerontology Social Work Scholar joins College of Social Work Faculty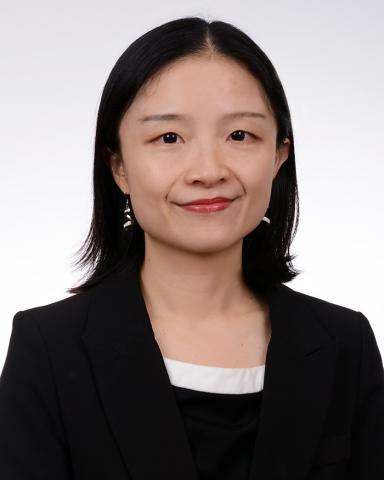 Dr. Qiuchang Cao, who also goes by Katy, learned first-hand as a clinical intern during her Master of Social Work program the challenges marginalized older adults experienced and was also deeply impressed by the resilience they demonstrated. While providing mental health counseling to minority/minoritized students, international scholars, and transnational families in a graduate housing community she gained more perspective on the experiences of minority/minoritized populations across the lifespan.
"My experience working with low-income, uninsured older adults in these communities inspired me to pursue a doctoral degree in social work to improve the inclusivity and cultural sensitivity of human services," she described. "I am driven by my desire to improve the social inclusion, mental health and health of diverse older adults, particularly racial or ethnic minorities and immigrant and refugee populations."
She earned her bachelor's degree in public administration from Suzhou University in China in 2015 and her MSW from the University of Wisconsin at Madison in 2017. From 2017 to 2022, she has been a critical team member of the Age-Friendly Innovation Center at the Ohio State University's College of Social Work during her pursuit of a doctoral degree.
"I have taken a leading role in program evaluations, conference presentations and manuscript writing for the center," she elaborated about the Age-Friendly Innovation Center. "I've led the center's research efforts to document outcomes of local communities and transportation needs of older immigrants and refugees in Columbus, Ohio."
Her dissertation at Ohio State utilized mixed-methods including qualitative, quantitative and network-analyses methods to examine the social networks and loneliness of low-income, diverse older volunteers. "Studies suggest that volunteering strengths diverse older adults' social networks," she illuminated. "Few studies have explored the potential of social mechanisms of volunteering that can influence older adults' loneliness. These and future studies may influence the research and development of loneliness interventions for diverse populations in the context of volunteering."
Completing her doctoral degree in 2022, she has continued her advocacy for older adults as a post-doctoral scholar with Florida State University's Claude Pepper Center and Pepper Institute of Aging and Public Policy. She has continued her dedication to older adults, working on projects funded by the Social Security Administration to further investigate racial disparities in employment quality and health/disability outcomes in later life.
This fall she joins the FSU College of Social Work with an interest in sharing and incorporating an aging lens into social work curricula and curriculum development. "My goal is to prepare future social work practitioners and scholars for developing and implementing evidence-based interventions," she stressed. "Being part of a network of scholars with a strong interest and expertise in physical and mental equity over the life course and providing a robust, supportive environment is important to me as a scholar."
Tuesday, May 16, 2023 - 11:41 AM
Last updated:
Wed, 09/20/2023 - 03:06 PM