Remembering Faculty Member Pam (Graham) MacDill
---
Remembering Faculty Member Pam (Graham) MacDill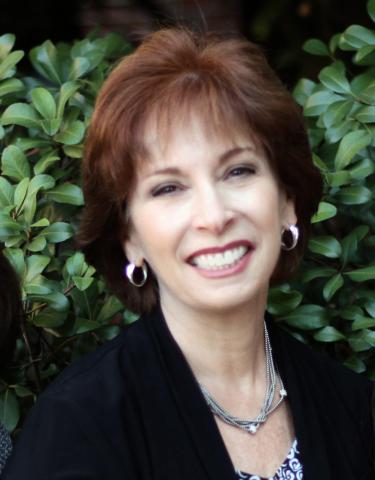 For more than 25 years, Pamela (Pam) W. Graham MacDill served as a dedicated faculty member and administrator with the FSU College of Social Work before retiring in 2020. After a battle with lung cancer, she passed away in 2023.
Her legacy at the College of Social Work included wearing many hats and serving the college and university community in a multitude of ways. "During that time, she touched the lives of her students and colleagues through her teaching, service, and friendship.  She contributed to the growth and improvement of the College through her administrative work as director of field, assistant dean, MSW Program director, BSW Program director, and director of professional development," said friend and colleague, Dr. Craig Stanley, interim dean of the college.
She is especially remembered for her dedication to undergraduate students. Serving as BSW program director for twelve years, elevating the program. She also developed a Minor in Social Welfare in 2014 for all majors to provide an educational gateway for students to learn about the profession of social work. Pam also created and chaired the Child Welfare Practice and Leadership in Executive and Administrative Development certificate programs.
In recognition of her work in child welfare, she was named the college's Jeanene M. Janes Child Welfare Fellow, which is awarded to an FSU social work faculty member for their contributions to the field of child welfare. "Professor Graham's contribution to child welfare practice, education and policy has truly made a difference in improving the lives of children and families," said Dr. Nick Mazza, dean and professor emeritus, when Pam was awarded the fellowship in 2012. 
Her contributions expanded to the larger university through her instrumental work in helping to establish Unconquered Scholars, a program within the FSU Center for Academic Retention and Enhancement supporting students who have experienced foster care, homelessness, relative care or ward of the State status.
Pam was also a graduate of the FSU College of Social Work, earning her Master of Social Work degree in 1977. She began her social work career in Miami, Florida in the late 1970s with United Family and Children's Services, Youth Outreach Limited and Dade County Schools. Her career in South Florida flourished, with Pam continuing her career in social worker as a pediatric nephrology social worker, as an adjunct professor for the University of Miami School of Medicine and as a supervisor of Maternal/Child/Surgical/Renal and Transplant Services as Jackson Memorial Hospital.
In 1993, Pam prestigious "Unsung Hero" award from the National Youth Law Center for her work as a pediatric social worker advocating on behalf of drug-exposed infants.
She moved to Colorado to pursue further opportunities in medical/psychiatric social work and in private practice before returning to Florida to take a position at FSU as a director of field instruction in 1995. During her 25-year career at Florida State, her hard work and dedication were recognized with numerous awards including a University Advising Award. She was also nominated several times for undergraduate and graduate teaching awards. 
Her work for youths also continued in the community as she served as a member of the Child Abuse Death Review Committee from 2008-2014, an appointment made by the Florida Surgeon General. She was also a founding board member, president and member of the Board of Directors for the Oasis Center for Women and Girls.
Pam's experience and wisdom was passed down through decades of mentoring students first in field internships followed by more than two decades in the social work classroom.
"I want my students to become skilled observers, to ask intelligent questions, and to develop creative ways to address the challenges they face. I believe that this engagement in learning will serve them well as they proceed in their roles as professional social workers," stated Pam about her role as an educator. "Our field is full of complex questions as we work with people from all walks of life, so preparing my students to be life-long explorers of information is a tool I believe will serve them well as they leave our program and venture into their professional roles."
She is remembered fondly by countless colleagues, friends and students. Her husband asks that in lieu of flowers, memorial gifts can be made to the MacDill-Wold Unconquered Scholarship Fund:
Donate Online:
give.fsu.edu/macdillscholarship
Donate By Mail:
FSU Foundation
MacDill Fund (F08977S)
325 W College Ave
Tallahassee, FL 32308
Friday, April 14, 2023 - 10:46 PM
Last updated:
Thu, 05/25/2023 - 04:53 PM