Social Work Graduate Joins The Griffin Group to Continue Work in Non-Profit Advocacy
---
Social Work Graduate Joins The Griffin Group to Continue Work in Non-Profit Advocacy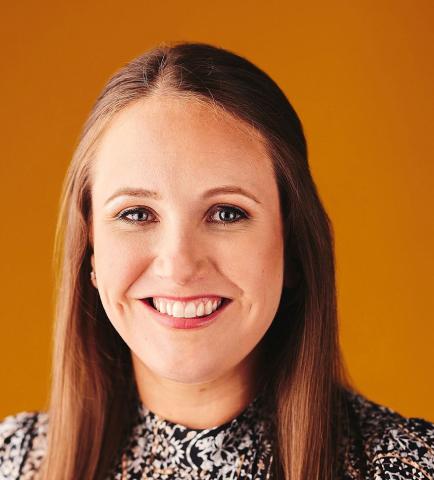 Robyn Metcalf Blank joined The Griffin Group (TGG) as a Principal with the firm. She will head up the firm's non-profit and education practice. The firm provides government relations, business, and non-profit development services with an emphasis on education, agriculture, land use/real estate, child welfare, local government, criminal justice, healthcare, and information technology.
"Robyn brings a fresh perspective to the firm and helps solidify our commitment to not only to clients, but to serving our community as well," said TGG Partner Keaton Alexander Griffin. "Robyn has dedicated her career to non-profit advocacy, which she will continue with the firm.
Robyn comes to TGG with more than a decade of experience advocating and developing policy solutions to improve outcomes for Florida's most vulnerable children. She most recently served as Director of Special Projects with the Florida Alliance to End Human Trafficking. Robyn will continue her work with this organization alongside her new role with TGG. 
She has also served as Statewide Director for the Voices for Florida's Open Doors Outreach Network providing care and support for survivors of sex trafficking in Florida.
Robyn holds a seat on the boards on the National FSU Alumni Association Board of Directors, the Statewide Healthy Start MomCare Network, and the South City Foundation. She has also held volunteer roles in the community with the Leon County Children's Services Council, the Junior League of Tallahassee, and Guardian Ad Litem.   
She is a two-time Florida State University graduate, earning her bachelor's degree in social work (2013) and a dual-master's degree in social work and public administration (2015). She was named a 2020 Notable Nole by the FSU Alumni Association and received the 2016 Distinguished Young Alumni Award from the College of Social Work.
According to Robyn, "Social workers have an important role to play in both advocacy and policy making through our unique experiences and perspectives. I look forward to working with nonprofit organizations throughout the state to help them advocate for policy change to impact their clients, organizations, and the social work profession."
Friday, June 30, 2023 - 09:02 AM
Last updated:
Fri, 12/01/2023 - 03:21 PM