Social work professor awarded Fulbright Distinguished Research Chair
---
Social work professor awarded Fulbright Distinguished Research Chair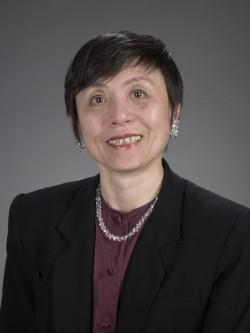 Amy Ai, a professor in the College of Social Work has been granted a Fulbright Distinguished Research Chair for the 2016-2017 academic year. She also holds an appointment with the FSU College of Medicine's Department of Behavioral Sciences and Social Medicine, and is affiliated with FSU's Claude Pepper Center. The Fulbright Distinguished Research Chair is the most prestigious appointment in the Fulbright Scholar Program.
Ai is one of about 40 people in the United States to receive a Fulbright Distinguished Chair this year. Candidates must be eminent scholars and have significant publishing and teaching records to be considered for a distinguished chair award.
The award will allow Ai to travel to Beijing, China, where she will spend the year conducting research as the Fulbright Distinguished Research Chair at Tsinghua University's School of Public Policy & Management. Tsinghua University, which was founded in 1911, has produced several top national leaders, including China's current president Xi Jinping.
"I am honored to receive this highly competitive award to study among the best academic leaders in China," Ai said. "I look forward to collaborating with researchers about how the country copes with its national disasters and tragedies."
Ai, who has also held positions with the FSU College of Nursing and the Department of Psychology, will teach an interdisciplinary course in emergency management at Tsinghua University and conduct research on China's reaction to major national disasters. Because Ai's background is in social work and psychology, she will be able to provide additional perspectives to those provided by public policy and management faculty.
Ai has conducted research on existential crisis in relation to death threats and mental health. Her studies involve 9/11, Kosovo war refugees, volunteers from Hurricanes Katrina and Rita, war victims and older cardiac patients.
The Fulbright Program aims to increase mutual understanding between the people of the United States and the people of other countries, and it is the flagship international educational exchange program sponsored by the U.S. government. Since its beginnings in 1946, more than 360,000 "Fulbrighters" have participated in the program.
Tuesday, December 13, 2016 - 12:42 PM
Last updated:
Fri, 12/01/2023 - 03:21 PM