Some #FSUCSW Ways to Celebrate National Philanthropy Day
---
Some #FSUCSW Ways to Celebrate National Philanthropy Day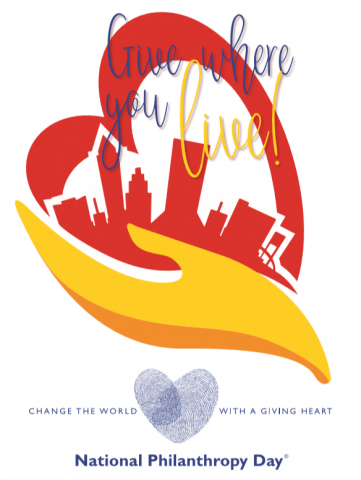 National Philanthropy Day (November 15, 2019) is a special day that recognizes the great contributions made by generous people through philanthropy to enrich their community. We want to thank our Friends of the College of Social Work and all the contributions made by our social work family through your time, talents and treasures. Here are some simple ways that you can give where you live!
Time: Volunteer Your Time to a Cause You Love
Time is as valuable as gold in this day in age. Giving of your time shows that you care.
Talent: Use Your Skills for a Passionate Purpose
Every person's unique skills are enhanced when they are utilized to work toward something they are passionate aboutl
FSU ProfessionNole Mentors program seeks to connect professionals in the field with FSU students. FSU alumni and friends can connect with interested students across disciplines, providing guidance and advice.
FSU social work students can get more involved with the College of Social Work through several clubs and organizations:
Join the FSUCSW Social Work Alumni Group on Facebook as a place to share opportunities and information with fellow FSU social work alumni.
Treasure: Use Your Resources to Enhance Your Community
Donating to a cause that is close to your heart. Donations can take the form of your time and talents, but your treasure can take many forms as well.
FSU Food for Thought Pantry accepts food donations made available for free to students who need food.
Give to FSUCSW to directly impact the opportunities and experiences available to our students, faculty, and alumni. There are many ways to give like scholarships and endowments that sustain the college's efforts to promote social work education and the profession.
Tuesday, November 12, 2019 - 09:56 AM
Last updated:
Fri, 07/10/2020 - 01:44 PM