Substance Use Researcher Joins FSU's Social Work Faculty
---
Substance Use Researcher Joins FSU's Social Work Faculty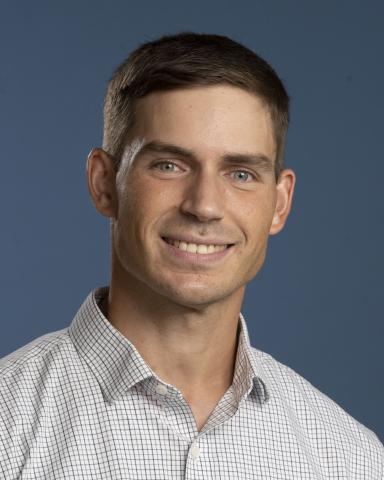 Drawn to working with vulnerable populations at a young age, John Moore was expressly interested in working with individuals and families impacted by substance misuse. Although he initially intended to be a clinician, Moore's research interests perpetuate his wish to promote the well-being and recovery of those impacted by substance misuse.
"Social work's commitment to advocating for the most vulnerable members of society aligned with my commitment to working with those who are underserved by substance use treatment providers," Moore explained about what drew him to the profession.
He earned his bachelor's degree in social work from the University of North Carolina at Charlotte, followed by his MSW degree at Washington University in St. Louis.
While at Washington University, he collaborated on a grant focused on the Missouri State Targeted Response to the Opioid Crisis through which the state provided medication-assisted treatment to almost 3,000 people suffering from opioid use disorders. He also served as a program evaluator for an agency in St. Louis, Missouri providing substance use prevention and intervention services for students in the St. Louis metro area.
Early in his career, his work within an outpatient substance use treatment center brought to his attention the need to improve treatment services for people suffering from addiction with comorbid serious mental illness.
"I was deeply interested in identifying factors that could promote long-term substance use recovery," he said. "There are multiple pathways to recovery, and I developed a strong desire to investigate the pathways to recovery for populations that face clinical and socioeconomic barriers."
In his doctoral program in social work at the University of Texas at Austin, Moore has engaged in community-based research as a co-investigator and data manager for a study focused on community members who formerly experienced chronic homelessness and have a history of substance misuse. Moore has also collaborated with several research teams on substance use studies related to intervention and implementation, epidemiology, and psychometrics.
Throughout his time as a doctoral student, he has engaged with work as a teaching assistant and adjunct professor instructing Research Methods courses for social work undergraduates. His teaching philosophy comes from a desire to thoroughly prepare students for the social work field with a collaborative, strengths-based approach. "I aim to help students demonstrate a foundational knowledge of social work theory and practice as well as an ability to analyze, evaluate and apply pedagogical content in their current and future social work practice," he underlined.
Moore also outlines the opportunity for students to take a hands-on approach when navigating public and other data sources, so they learn how to leverage and utilize these resources for future work and advocacy.
"It is clear that the College of Social Work is a warm, collaborative environment that supports the development of students," he concluded. "I look forward to collaborating with students and faculty and engaging in impactful substance use research as I begin this next chapter at Florida State University."
Friday, July 14, 2023 - 09:28 AM
Last updated:
Fri, 12/01/2023 - 03:21 PM