University of Houston offers support after Hurricane Michael
---
University of Houston offers support after Hurricane Michael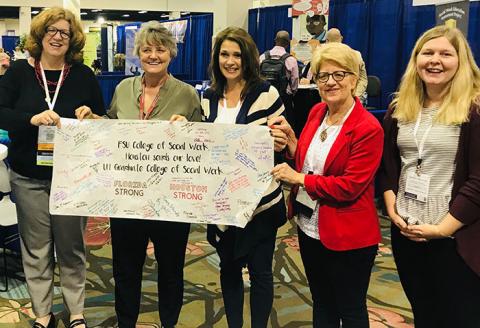 If it's one thing the University of Houston and the Florida State University have in common, it's understanding the havoc that a hurricane can wreak. The coastlines of both Texas (Hurricane Harvey, 2017) and Florida's panhandle (Hurricane Irma, 2017; Hurricane Michael, 2018) have been hit by major storms just in the last two years.
Jan Leger, Lecturer and Director of Academic Affairs at the University of Houston's (UH) College of Social Work was able to doubly sympathize with the recent destruction felt by Florida's panhandle.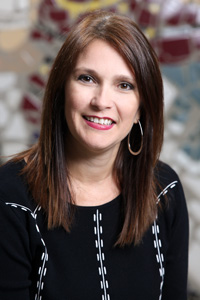 "My family has a home in the Panama City areas and I have vacationed along the panhandle my entire life, so it means a lot to me," explained Leger. "I know how much help we needed in Houston following our experience with Hurricane Harvey."
To show her support, Leger coordinated a donation drive for the FSU College of Social Work, particularly those at the FSU Panama City campus that were particularly affected by the hurricane.  Leger's efforts led to several thousands of dollars being donated to FSU for disaster relief for the students, staff, and faculty most impacted by the storm.
In a further show of support, University of Houston faculty and staff presented FSU College of Social Work faculty and staff with an inspirational banner at the recent Council on Social Work Education annual program meeting. The banner was covered in signatures and messages of inspiration, kindness, and support.
"I hope the donation and banner help you all as you work toward recovery and healing," said Leger.
Dean Jim Clark of the FSU College of Social Work stressed how important these examples of outreach have meant to the University community and the families and individuals impacted by Hurricane Michael."
"We will always be grateful to the great leaders and other supports from the University of Houston College of Social Work," said Jim Clark, dean of the FSU College of Social Work. "They compassionately and concretely sent support and funds for our community. They really demonstrated the true spirit of social work, even though they are still working to recover from the impacts of Hurricane Harvey. The FSU College of Social Work always holds them in our hearts!
To further support members of the FSU community that have been affected, donate to the Seminole Emergency Relief Fund.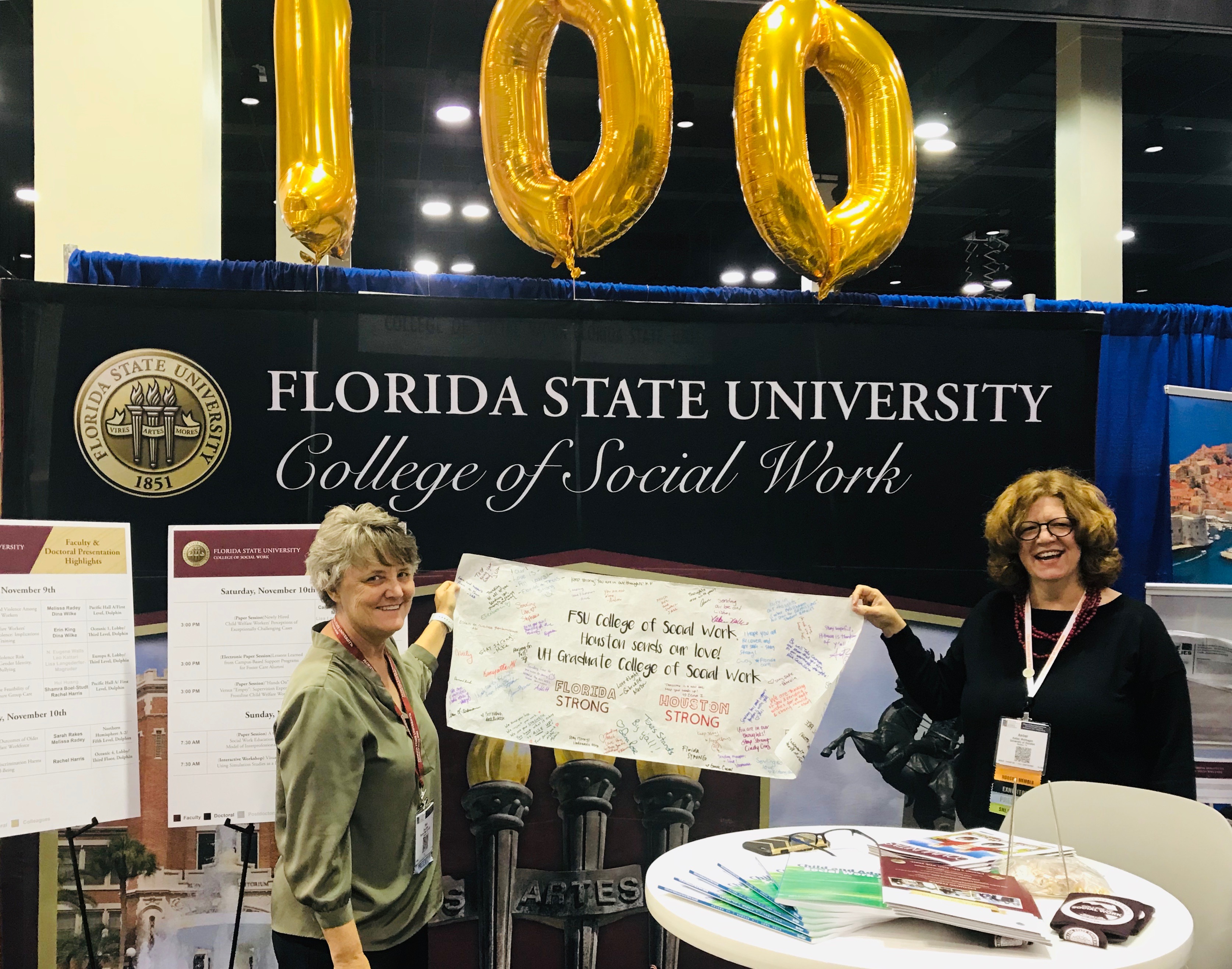 Tuesday, December 18, 2018 - 10:18 AM
Last updated:
Tue, 09/22/2020 - 12:39 PM