Bruce Thyer
Distinguished Research Professor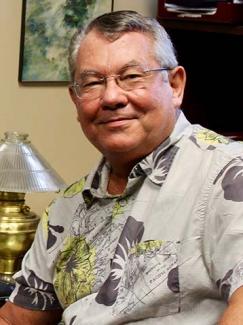 Contact Information
Office Location
University Center C3411
Education
Ph.D., 1982, University of Michigan; Social Work & Psychology
M.A., 1979, University of Michigan; Psychology
M.S.W., 1978, University of Georgia: Social Work
B.Sc., 1976, University of Maryland; Psychology
Selected Peer Review Articles and Publications
Cesnales, N. I., Albright, D., Thyer, B. A., & Neujahr, N. (2017). Differences in health-related quality of life among people living with HIV/AIDS. Journal of Human Behavior in the Social Environment, 27, 198-205. Doi: http://www.tandfonline.com/doi/full/10.1080/10911359.2016.1270869
Thyer, B. A., Babcock, P., & Tutweiler, M. (2017).  Locating research-supported   interventions for child welfare practice. Child and Adolescent Social Work Journal, 34,    85-94.
Thyer, B. A. (2017).  It is time to delink psychodynamic theory from the definition of clinical social work.  Clinical Social Work Journal, 45, 364-366.
Spinelli, C. & Thyer, B. A. (2017).  Is recovery from alcoholism without treatment possible?  A review of the literature. Alcoholism Treatment Quarterly, 35, 426-444.    
Albright, D. L., Thyer, B. A. & Waller, R. J. (2019). Utilization of outpatient social work services among veterans with combat-related polytrauma:  A review and case analysis. Military Behavioral Health, 7, 4-13. https://www.tandfonline.com/doi/full/10.1080/21635781.2018.1515129.
Thyer, B. A. (2019).  Predatory doctoral programs: Warnings for social workers.  Journal of Social Work Education, 55, 5-10.
Thyer, B. A., Smith, T. E., Osteen, P., & Carter, T. E.  (2019). The 100 most influential contemporary social work faculty as assessed by the H-index. Journal of Social Service Research.
Kim, H., Thyer, B. A., & Munn, J.  (2019). The relationship between perceived ageism and depressive symptoms in later life:  Understanding the mediating effects of self-perception of aging and purpose of life, using structural equation modeling.  Educational Gerontology, 45, 105-119. 
Yelick, A. & Thyer, B. A. (2019). The effects of family structure and race on decision-making in child welfare.  Journal of Public Child Welfare. https://doi.org/10.1080/15548732.2019.1616651
Books Published
Thyer, B. A. & Pignotti, M. (2015).  Science and pseudoscience in social work practice.  New York:  Springer Publishing Company.
Royse, D., Thyer, B. A. & Padgett, D. K. (2016).  Program evaluation:  An evidence-based approach (6th edition).   Belmont, CA:  Cengage.
Figley, C. F., Yarvis, J. & Thyer, B. A. (2020).  Combat social work.  Oxford University Press.