Karen Oehme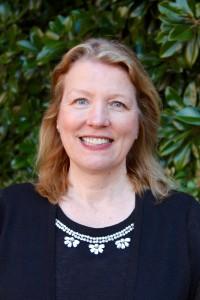 Contact Information
Office Location
University Center C2309
Education
J.D., 1987, Florida State University
B.A., 1983, Florida Atlantic University; Communication
Selected Peer Review Articles and Publications
Perko, A., & Oehme, K. (2018). Officers' childhood trauma histories: Understanding the impact, and opportunities for resilience. In Leonard Territo, & James D. Sewell (Eds.), Stress Management in Law Enforcement, 4th Edition. Durham, NC: Carolina Academic Press. In press.
Stern, M., Oehme, K., Stern, N., Urbach, E., Simonsen, E., & Garcia, A. (in press). The judicial and generational dispute over transgender rights. Stanford Law & Policy Review, 32 pages.
Harrison, S., Oehme, K., Maselli, E., Blackenship, L., & Onifade, E. (2017). Domestic violence screening: A National Hotline survey. Family & Intimate Partner Violence Quarterly, 9(4), 7-19.
Oehme, K., Prost, S., & Saunders, D. G. (2016). Police responses to cases of officer-involved domestic violence: The effects of a brief web-based training. Policing: A Journal of Policy & Practice, 10(4), 391-407.
Oehme, K., Stern, N., Donnelly, E., & Melvin, R. (2016). Improving the emergency medical services system's response to domestic violence. Health Matrix: The Journal of Law and Medicine, 26(1), 173-204.
Oehme, K., Stern, N., & Mennicke, A. (2015). A deficiency in addressing campus sexual assault: The lack of women law enforcement officers. Harvard Journal of Law and Gender, 38, 401-432.
Oehme, K. L., Maselli Urbach, E., & Stern, N. (2014). Unheard voices of domestic violence victims: A call to remedy physician neglect. Georgetown Journal of Gender and the Law, 15(3), 613-614.
Selected Grants
Oehme, K. (2018–2018). What Law Enforcement Officers Need to Know about Human Trafficking. Funded by Florida Office of the Attorney General. Total award $25,000.
Oehme, K. (2017–2017). What EMS Need to Know about Human Trafficking. Funded by Florida Office of the Attorney General. Total award $25,000.
Oehme, K. (2016–2017). Spanish Language Co-Parenting After Divorce. Funded by Vandermark Foundation. Total award $100,000.
Oehme, K. (2015–2017). "Co-Parenting After Divorce". Funded by Vandermark Foundation. Total award $250,000