Nicholas Mazza
Dean Emeritus, Patricia V. Vance Professor of Social Work Emeritus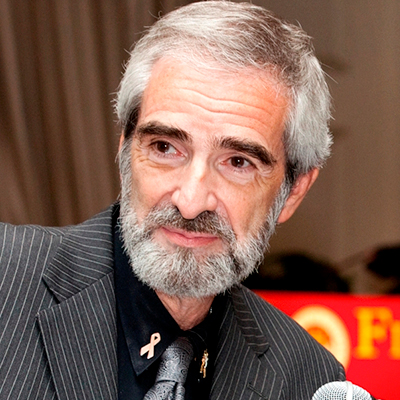 Contact Information
Office Location
University Center C2502
Nicholas Mazza, Ph.D., is Dean Emeritus and Patricia V. Vance Professor of Social Work Emeritus. He served as a faculty member from 1981 through 2015, the last seven years as dean (2008-2015). He is a published poet, and the founding (1987) and continuing editor of the Journal of Poetry Therapy. He is currently serving a second term as president of the National Association for Poetry Therapy (2022-2024). He holds Florida licenses in clinical social work, psychology, and marriage & family therapy.
AREAS OF FOCUS
Behavioral Health
Child Welfare
Clinical Social Work
Diversity, Equity, and Inclusion
Gerontology
Healthcare
Homelessness
Human Rights
Intervention Research
Intimate Partner Violence
Loss/Bereavement
Mental Health
Mindfulness
Qualitative Research Methodology
Reading/Language Development
Resilience
Social Justice
Spirituality
Substance Use/Misuse
Trauma
Well-being
EDUCATION
PhD, 1981, Florida State University; Counseling & Human Systems
MSW, 1977, Rutgers University; Social Work
BA, 1971, Montclair State College; English
SELECTED PUBLICATIONS
Mazza, N., & McPherson, J. (2021). Using Poetry to Promote Reflection on Experiential
Learning. In J. M. Volpe White, K. L. Guthrie, & M. Torres (Eds.), Thinking with purpose:
Facilitating reflection in leadership learning. Charlotte, NC: Information Age Publishing.
Mazza, N. (2018) No place for indifference: poetry therapy and empowerment in clinical,
educational, and community practice, Journal of Poetry Therapy, 31:4,203-208.
Karpova, N.L., & Golzitskaya, A.A., & Czernianin, W., & Chatzipentidis, K & Mazza, N.
(2018). Bibliotherapy in Russia, in Poland, in USA. Voprosy Psikhologii. 2018. 136-144.
Mazza, N. (2016). Running marathons: A poetic approach to life transitions. In E.A. Kreuter
(Ed.), Chasing rainbows: An existential perspective of a marathon runner
(pp.163-167).New York: Nova.
Mazza, N., & Hayton, C. (2013). Poetry therapy: An investigation of a multidimensional clinical model. The Arts in Psychotherapy, 40, 53-60.
Mazza, N. (2012). Poetry/creative writing for an arts and athletics community outreach program for at-risk youth. Journal of Poetry Therapy, 25, 225-231.
Mazza, N. (2012). Therapy and poetry. In R. Greene & S. Cushman (Eds.), The Princeton encyclopedia of poetry and poetics (pp.1434-35). Princeton, NJ: Princeton University Press.
Mazza, N. (2012). Poetry and Trauma. In C. Figley (Ed.), Encyclopedia of Trauma (pp. 445- 449). Thousand Oaks, CA: Sage.
Mazza, N. (2012). Homecoming. Journal of Family Social Work, 15, 96.
BOOKS PUBLISHED
Mazza, N. (2022). Poetry therapy: Theory and practice (3rd ed.).Routledge.
Mazza, N. (Ed.) (2017). Expressive therapies (Vols. 1-4). New York/London: Psychology
Press/ Routledge.
Mazza, N. (1999). Poetry therapy: Interface of the arts and psychology. Boca Raton/London: CRC Press.
Figley, C., Bride, B., & Mazza, N. (Eds.). (1997). Death and trauma: The traumatology of grieving. Washington, DC: Taylor & Francis.
SELECTED GRANTS
Mazza, N. (2014) Florida Institute for Child Welfare at the FSU College of Social Work. Awarded by the Florida Legislature. Annual appropriation of $1,000,000.
Mazza, N. (2014). FSU Operation Family Caregiver (FSU OFC) program (for veterans). Rosalynn Carter Institute for Caregiving (RCI) for Veterans. Total award $240,000.
Mazza, N. F. (2011–2013). CSW Arts and Athletics Community Outreach Program for At-Risk Youth. Funded by private donations. Total award $55,000.