Alumni profiles: Transitioning from social work students to practitioners
---
Alumni profiles: Transitioning from social work students to practitioners
Students take many different paths when they graduate, and the experience is often very personal and individualized. For two talented FSU College of Social Work alumni, their journeys into careers in social work began with their field placements.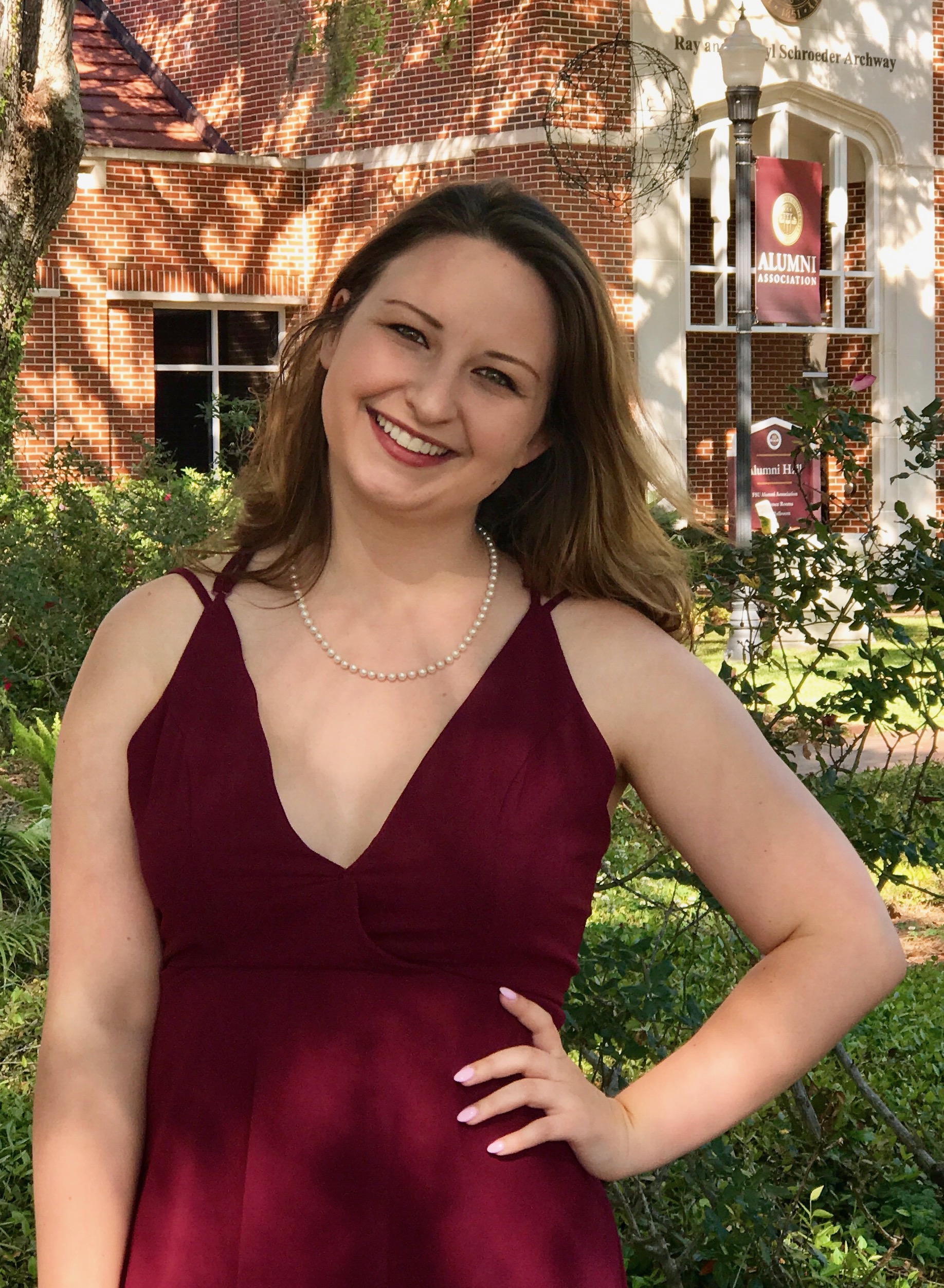 Veronica France began volunteering early on during her time in the BSW Program, first with 2-1-1 Big Bend and later with Big Bend Hospice. She also found a tremendous amount of inspiration from her classes and instructors, which let her explore the various field and populations she could focus on. 
"Margaret Ashmore was one of my first professors. Her positive regard for students, sensitivity, and her experiences as a social worker inspired me to come out of my shell and to speak in front of groups. Vicky Verano has also had a profound impact on me as my Family Violence Across the Lifespan instructor. She was my field instructor and was incredibly supportive throughout my internship," Veronica explained. "Dr. Stephen Tripodi, Lauren Stanley, and Stephanie Prost also impacted me along the way. Their commitment to their field and students is remarkable."
Rachel Greene, her BSW internship supervisor at Capital City Youth Services (CCYS), had the most influence on her during her internship, and she was also her instructor for the course Social Work with Groups. "As a supervisor, she was always available to answer my questions and to help me with whatever I was working on," Veronica said about her mentor. Rachel also supported her interest in applying for an internship with CCYS. Veronica worked with youths ages 10 through 17 as a youth care specialist intern in the Someplace Else Shelter, which offers a safe place to stay for these adolescents when they are homeless or are having significant problems at home. She enjoyed a lot of direct contact with her young clients and enjoyed building relationships with them.
She noted her interest in CCYS was because of the unique services the agency offers for youths in crisis. "CCYS also provides so many opportunities for social workers to make a difference in the lives of their clients," Veronica boasted. Her skills proved a good fit for the organization, and she will be hired on after graduating with her BSW at the end of the spring 2017 semester. Her role will be as a mentor for the Transitional Living Program, aiding her clients to develop individualized service plans and to assess their independent living skills. "This position is a combination of parental and case worker roles in the sense that I am expected to provide emotional and practical support."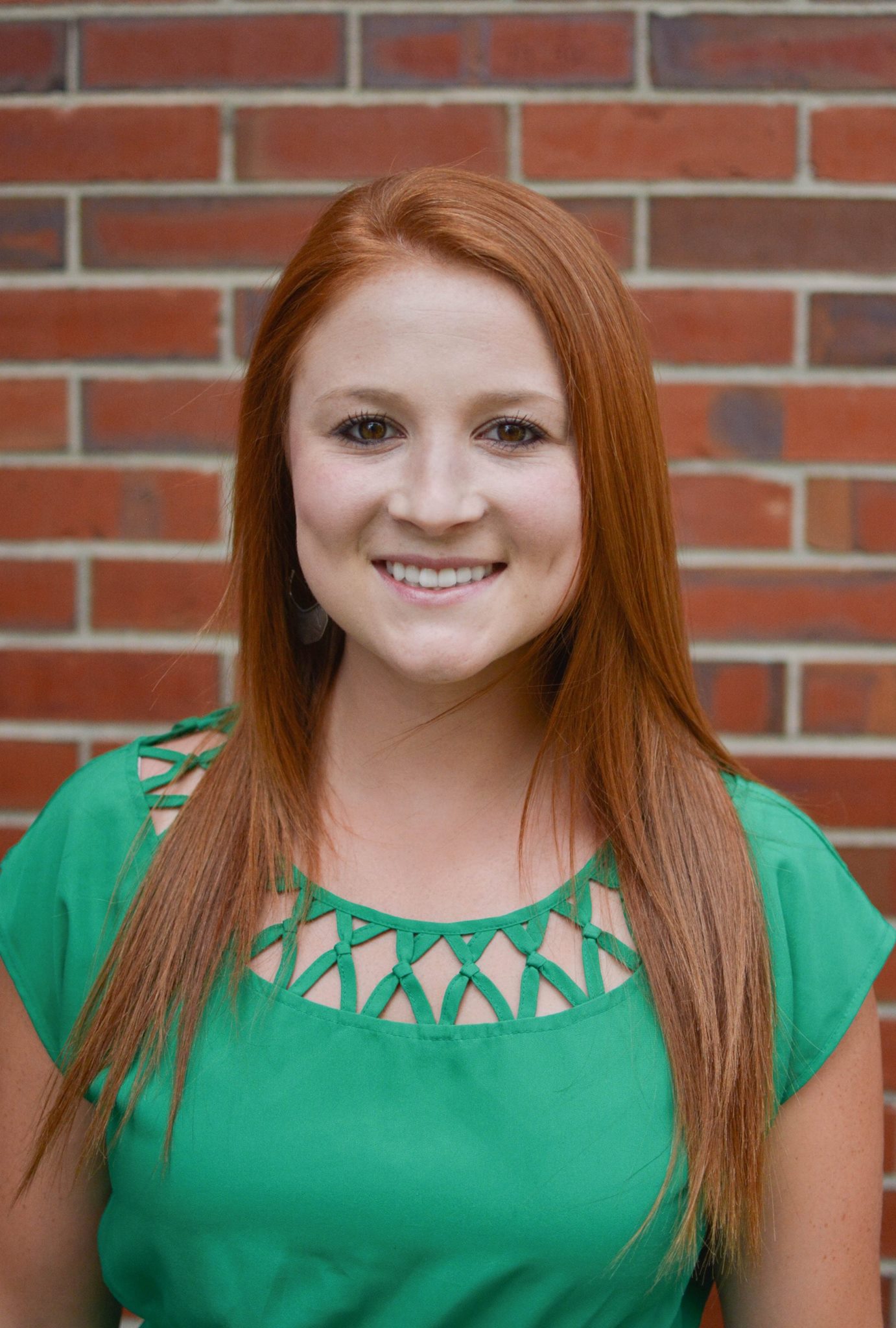 Similarly, Sydney Nadeau found her two passions of social work and psychology in her internship with the Florida State Hospital. She worked with both the Office of Social Services observing the discharge process for reorienting clients back into the community after hospitalization, and with the Civil Transition Unit working with an interdisciplinary recovery treatment teams work on updating client notes, reports, and assessments along with updating family and community case managers on client progress. She also took advantage of the education opportunities offered by the hospital's Professional Development and Training Department to educate employees, volunteers, and interns on working with persons experiencing mental illness.
"What interested me most about working for Florida State Hospital is my ability to develop as both a social worker and as a prospective clinical psychologist," said Sydney enthusiastically. She also credits the influence of instructors Stephanie Prost and Michael Haney on helping her hone her interests. Prost encouraged her to identify the three populations she felt passionate about serving, and then to expose herself to these populations in her field placement. Haney provided through his well-rounded experience in mental health encouragement to weigh the pros and cons of various professions. She also credits Rachel Greene's instruction during Social Work Practice in Groups helping improve her self-awareness and mindfulness in the social work setting.
Sydney will join the Florida State Hospital after completing her BSW this spring as a human services counselor, working with civil residents and their treatment plan toward discharging them from the hospital. Sydney Nadeau and Veronica France both found employment with their field internship sites that matched well with their interests and skills in social work. They both had some advice for students to encourage them to hone their strengths and stand out as exceptional interns. Some key points of advice include:
"Be confident in your ability to serve. You have been granted the opportunity to serve in the community as a social work intern because you successfully completed your coursework and are now trusted to perform and ask questions if you are unsure of something." – Sydney Nadeau
 
"Find a mentor of your own is helpful for figuring out what interests you in social work and you can attain your goals. I also think professionalism is really important, dressing and acting professionally. Make yourself a marketable graduate by making a great impression at your placement. A good impression can lead to future connections and amazing letters of recommendation." – Veronica France
Not everyone will be hired right out of their program, but Sydney and Veronica want to lead by example that utilizing opportunities, pursuing your passions, and making connections are necessary to achieve success in the profession of social work. Florida State graduates are encouraged to continue to utilize the resources available to them at FSU once they finish school. The FSU College of Social Work Professional Development office and the FSU Career Center are two great resources always accessible to FSU alumni. Congratulations to all our spring 2017 graduates!
Wednesday, May 3, 2017 - 01:22 PM
Last updated:
Wed, 06/13/2018 - 02:38 PM