FSU Center Hosts Summer 2022 Disaster Prep Rallies
---
FSU Center Hosts Summer 2022 Disaster Prep Rallies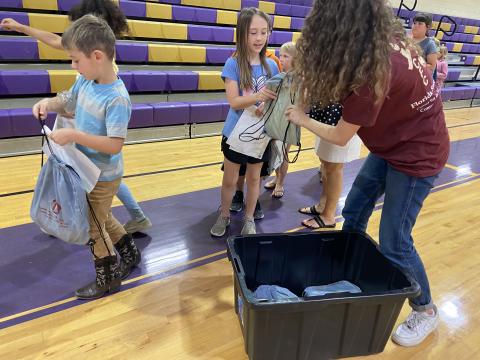 The Center for the Study and Promotion of Communities, Families, and Children (CFC Center) at the FSU College of Social Work is helping families prepare for natural disasters in Calhoun County, Florida. During three events this summer, the center joined community organizations to deliver three emergency preparation rallies, or "prep rallies" at local libraries and schools.
The prep rallies bring emergency preparation concepts to life for children to help them understand the importance of emergency planning and get the conversation started with their families about emergency preparedness. The first prep rally took place on May 18th at the Altha Public School. The center will hold two more prep rallies in Calhoun County on July 14th and July 21st at local libraries.
The recent prep rally included teaching children about making an emergency plan, safety tips, and what to pack in an emergency supply kit or "go-bag". The center also provided each child with a go-bag full of emergency supplies such as flashlights, whistles, toothbrushes, toothpaste, and information packets to take home to parents.
Early in 2022, the center's staff meet weekly with Calhoun County community partners including North Florida Inland Recovery, Calhoun County Library System, Schools, Sheriff's Office, and Chamber of Commerce to make the rallies possible.
"The prep rallies in Calhoun County are part of a larger project of the CFC Center to develop a comprehensive toolkit to enable the implementation of prep rallies in more communities," said Ellen Piekalkiewicz, director of the CFC Center. "The toolkit will include all the information needed for organizations to implement a prep rally for children in their area independent of the center."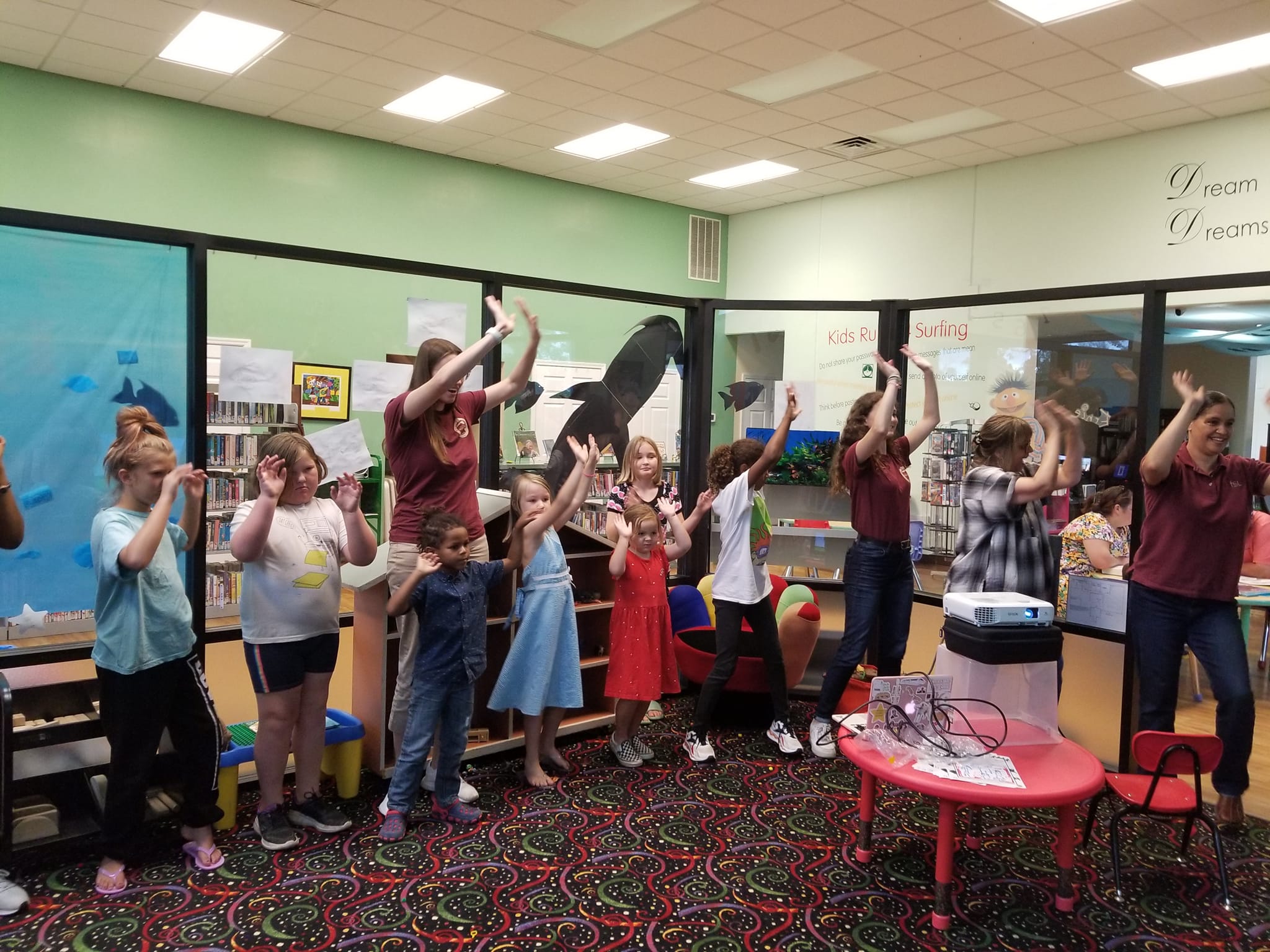 The prep rallies are also a part of a larger project the CFC Center is doing in Calhoun County. After Hurricane Michael in 2018, a gap in research on the impact of natural disasters on rural communities was identified by FSU researchers. A multidisciplinary team from FSU, including center team members, received funding for a research project on developing resiliency hubs.
The project goal is to study and develop emergency plans that will fit the distinct needs of rural communities guided by the understanding of the interdependence among community members and stakeholders, environment, information and infrastructure and how these components impact emergency operations effectiveness. The study aims to incorporate an understanding of these interdependent components to develop successful strategies and policies optimizing multi-faceted disaster response. The project is funded by the National Science Foundation and led by Principal Investigator Marcia Mardis, Professor and Associate Dean, College of Communication & Information; and CFC-affiliated faculty John Mathias, Assistant Professor, College of Social Work
Wednesday, July 20, 2022 - 09:19 AM
Last updated:
Wed, 09/20/2023 - 03:06 PM