FSU Graduate and Unconquered Scholars Advocate Joins Social Work Faculty
---
FSU Graduate and Unconquered Scholars Advocate Joins Social Work Faculty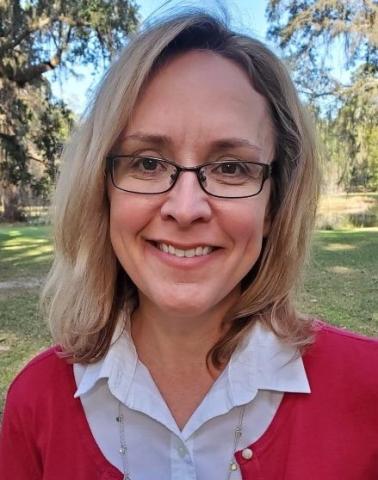 Originally from Clearwater, Florida, Lisa Jackson came to Florida State University with the ambition to work with young adults. A two-time FSU graduate with a bachelor's degree in psychology (2013) and her Master of Social Work degree (2015), she knew she wanted to work in a collegiate environment to help youth transition into higher education.
"My MSW application highlighted my desire to work with students navigating the transition to life on campus," Lisa explained. "It's an amazing time of life where students begin emerging into adulthood while facing many unique challenges."
Through a graduate assistantship at the FSU College of Social Work, Ms. Jackson worked with Dr. Lisa Schelbe on a study of foster youth aging out of the foster care system and their barriers and successes during college. This would be her introduction to the Unconquered Scholars Program through the FSU Center for Academic Retention and Enhancement (CARE), an academic community on FSU's Tallahassee campus supporting students experiencing homelessness, foster/relative care or ward of the State status that would play a significant role in her career.
"Working with emerging adult populations as they transition to and through higher education is so rewarding," she reflected. "I've appreciated being able to draw on my social work skills to support these remarkable students."
While still in her MSW program, Lisa began running Unconquered Scholars and, in 2023, has spent more than eight years serving in various roles for the program while wearing multiple hats as an advocate, guide, and mentor to all the students in CARE. This fall, Lisa will bring that dedication and experience working with vulnerable populations as an assistant teaching professor with the College of Social Work.
Throughout her time with Unconquered Scholars, Lisa has stayed closely connected with the college, serving as an adjunct professor and frequently collaborating on additional studies with Dr. Lisa Schelbe, including a recent study following students in college support programs during and after higher education. She is excited to share her skills and experiences working with college populations and her background in providing clinical services in private and non-profit settings with social work students.
Lisa is also continuing her educational journey at Florida State, pursuing a doctoral degree in Educational Leadership with the FSU College of Education.
"FSU is my academic home, so I could not be happier that it worked out this way," she explained her role with Unconquered Scholars and the college. "I love this campus and the students. I feel very lucky."
Friday, July 28, 2023 - 09:38 AM
Last updated:
Wed, 09/20/2023 - 03:06 PM