Graduate Appointed to Florida Commission on Mental Health and Substance Abuse
---
Graduate Appointed to Florida Commission on Mental Health and Substance Abuse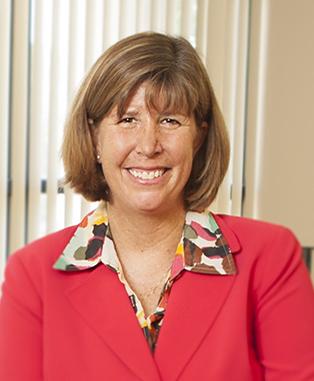 On August 20, 2021, Florida Governor Ron DeSantis appointed six state experts to the Florida Commission on Mental Health and Substance Abuse. The commission was established in 1999 by the Florida Legislature as a way to review, evaluate and make recommendations for change to the state systems addressing mental health and substance use,
Among the six experts making up the commission, Clara Reynolds is the president and chief executive officer of the Crisis Center of Tampa Bay, an organization serving as a gateway to assist in crises including sexual or physical abuse, substance use, medical emergency, and mental emergency health services. Before stepping into this role, she served as the executive director of Success 4 Kids & Families, an organization she founded in 2005 to provide in-home treatment services for children with behavioral problems.
"Now more than ever, we need to address mental health and substance abuse needs in Florida. We are experiencing a behavioral health tsunami because of the pandemic," elucidated Clara. "People who have never struggled with depression, anxiety, and other conditions are now reaching out to organizations like the Crisis Center of Tampa Bay for the first time in their lives trying to connect to support and resources."
She credits her education in social work as fundamental to her career in health and human services. "My education at Florida State laid the foundation for a career in social work and behavioral health," she expressed. "I've sat in the living rooms of families who were deeply struggling and hurting. I want to provide this insight into the work we are doing on the commission. Our state has made progress over the years, but there is still so much more we can do. I'm hoping our work and recommendations will fuel bipartisan action in Tallahassee that will improve the quality of life for all Floridians."
Clara is also chair of the Central Florida Behavioral Health Network and an executive committee member of the Junior League of Tampa. Clara is a licensed clinical social worker and a two-time Florida State University graduate. She earned her undergraduate degree in psychology (1991) and a Master of Social Work (1993). She also holds a Master of Business Administration from the University of Tampa.
Other commission appointees include:
"Social workers are the infantry of behavioral health. It is tough, boots on the ground work where you need to get your hands dirty in order to help someone. Social workers have a unique perspective on the day-to-day lives of people who are dealing with substance misuse, trauma, and other challenges," stressed Clara. "This insight will be very valuable to the commission as we work to improve access to resources and the quality of care people receive in Florida."
Monday, September 20, 2021 - 01:00 PM
Last updated:
Thu, 12/02/2021 - 04:20 PM