Graduate Becomes School Social Work Association of America President
---
Graduate Becomes School Social Work Association of America President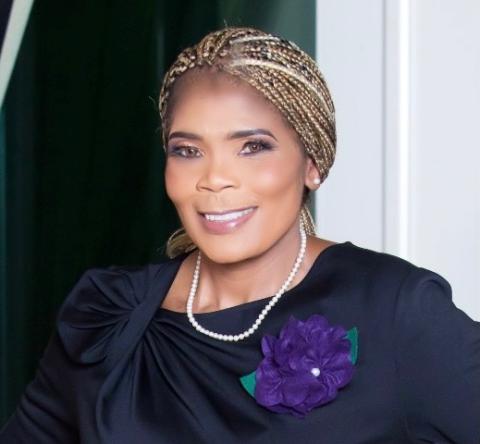 Dr. Terriyln Rivers-Cannon stepped into the role of President of the School Social Work Association of America (SSWAA) on January 1, 2023. She is the first African American President of the organization in its history. She is well-known for her dedication to the social work profession, particularly in the school setting.
For more than 20 years, Dr. Rivers-Cannon has served as a School Social Worker with the last 13.5 being employed for Atlanta Public Schools in the state of Georgia as she works with countless young students, families, communities and administrators.
"As the First Georgian and African American President of the SSWAA, it is my hope to create an inclusive and empowering environment where practitioners understand that service is not "In the Moment, for the Moment", but far-reaching and permanent as they become Agents of Change at the macro, mezzo and micro levels of practice," she said when sharing her vision for the organization.
In 2019, she also became the First Georgian and African American Social Worker to be named the association's National School Social Worker of the Year for her work and leadership in social work. Some of her previous leadership roles include President of the School Social Work Association of Georgia and other roles within SSWAA including as an Endowed Board Member and Southern Region Representative.
Dr. Rivers-Cannon hopes to encourage others, particularly those that are under-represented, who have a vision for creating positive change while encouraging individuals to own their stage as they are empowered to make the most of opportunities and not be afraid to make their voices heard. Her advice includes approaching challenges or barriers with a can-do attitude to identify and ask questions that can assist with identifying solutions, bringing to mind a quote from inspirational author Kobi Yamada, "Turn your Can'ts into Cans, and your Dreams into Plans."
"When individuals look at you, all they see is what's on the outside. They have no idea of what's on the inside," she explained what motivated her to show what she could do in her professional life. "For me, it was sheer determination. Every time someone told me what I couldn't do, I would always embrace it by turning it into what I could. Determination, resilience, and prayer are the fuels of empowerment I keep inside me."
Dr. Rivers-Cannon hopes to share these values as SSWAA's President to see the profession continue to grow and improve in ways equally beneficial for all school populations being served on a local, state and national level.
She earned her undergraduate degree in criminal justice at Voorhees College, her Master of Social Work at Florida State University in 1993 and her doctoral degree in educational leadership at Argosy University in Sarasota, Florida.
Wednesday, February 8, 2023 - 03:24 PM
Last updated:
Thu, 03/23/2023 - 09:41 AM