Graduate Dedicated to Helping Local Mothers and Babies
---
Graduate Dedicated to Helping Local Mothers and Babies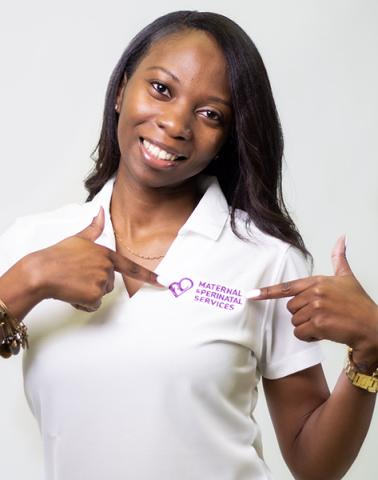 Kyra Adams (MSW 2012, BSW 2007) knew she wanted to work with mothers and babies even when beginning her journey in higher education. While at Tallahassee Community College she learned about majors that would allow her to make a difference in the lives of mothers and babies and recalls that social work just made sense as the best option to create change.
She landed her dream internship while completing her bachelor's degree in social work at Florida State, interning with the Leon County Healthy Start Program, which assists pregnant women, mothers and families of young families to access education and resources ensuring health and wellness. This program played a major role in Kyra's journey of supporting local families. After completing her master's degree, she continued on with the program for nine years as a care coordinator and finally as a program supervisor. 
While at Leon County Healthy Start, she also became reinvolved with social work field education, this time as a field supervisor for her alma mater, the FSU College of Social Work. "Becoming a field educator kind of fell into my lap as an opportunity as a care coordinator," she explained. "It ultimately ended up being another passion of mine."
In 2021, she launched her own organization, Maternal and Perinatal Services (MAPS) to provide direct postpartum support alongside offering breastfeeding and childbirth education. Kyra described the journey towards her own business as exciting as she became certified in lactation counseling, childbirth education and perinatal mental health. She even returned to the College of Social Work in 2018 to complete the Leadership in Executive and Administrative Development.
"Working in the maternal and child health field allowed me to see the challenges of families related to perinatal health education," she said, noting the poor statistics related to Black mothers and babies and their health outcomes. "It's not just about pregnancy, it's about the mom, her support, environment, mental health and knowledge about what to expect and encouragement. So much goes into childbirth and parenting and without a firm foundation of support, it could be detrimental to mom and baby."
Kyra's experience includes direct biopsychosocial counseling for pregnant and postpartum mothers, providing high school mother support groups, pregnancy loss support groups and childbirth education classes. 
She not only enjoys her direct impact on families but also has sustained her dedication to impacting and educating future social workers as a field supervisor and adjunct professor with the College of Social Work. "Giving back to the College of Social Work in this manner and helping to develop the up-and-coming social workers I feel is my duty," she emphasized. "Whether in the classroom or during their field experience, I hope my students and interns get a glimpse of social work outside the classroom or textbook."
Thursday, February 16, 2023 - 12:15 PM
Last updated:
Thu, 03/23/2023 - 09:41 AM