Institute Provides Tools for Resilience and Support during Pandemic
---
Institute Provides Tools for Resilience and Support during Pandemic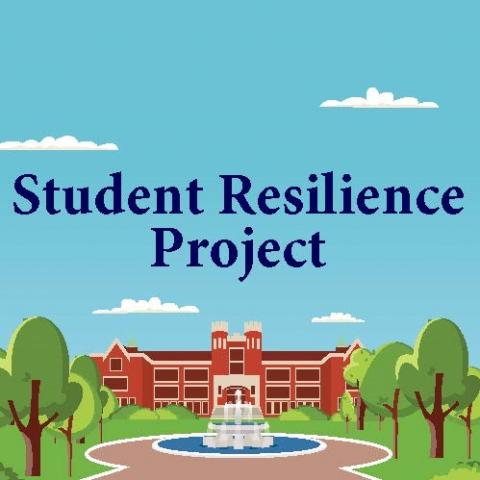 Director for the Institute for Family Violence Studies (IFVS), Karen Oehme admits that the social distancing and other results of the COVID-19 pandemic have posed a challenge to the institute, which highly emphasizes teamwork. Collaboration has continued, but the context has changed to one of the virtual connections and the resurgence of phone calls and conferences.  She and her team are grateful that federal work-study students, graduate assistants and interns are still allowed to work on institute projects from afar. "Our students really appreciate the structure, the continued contact with the team, and the continued sense of support that their work gives them," emphasized Oehme.
The institute's first priority has been to continue offering helpful and meaningful tools via the Student Resilience Project page (STRONG.FSU.EDU) during the pandemic. Some of these new tools include:
IFVS and its team look toward the future even as it copes with current challenges in order to develop a High School Mental Health and Resilience toolkit for high school students. "I've always struggled with the notion that we should be reaching students earlier," explained Oehme. The IFVS team is working with Dr. Erik Hines, director of the Counseling Program at the FSU College of Education, to pursue funding and plan a further collaboration to get the project launched.
The institute also has stayed active an another of its larger projects, the Clearinghouse on Supervised Visitation. The project provides statewide technical assistance on issues related to the delivery of supervised visitation services to providers, the judiciary, and the Florida Department of Children and Families. Karen and her team are working with dozens of supervised visitation programs to ease transition from in-person visits to virtual visits, to maintain services while maintaining social distancing. "It has been an all hands-on deck approach," expounds Oehme. "We have offered one-on-one training over the phone and hosted multiple webinars for staff across the state and developed several tools for staff."
Through the clearinghouse, Oehme has appreciated learning about disaster/crisis planning that the institute can continue to utilize after the pandemic subsides. Plus, virtual visits may be a helpful future tool with continued use that could assist with the reduction of frequent no-shows for supervised visitations due to non-custodial parents struggling with conflicts like work hours and visitations.
Keeping each other's spirit's up has also been a part of the institute's culture. Livia Ledbetter, an MSW student and graduate assistant for the institute, noted that a lot of mindfulness and flexibility with ever-changing circumstances allows for her and fellow team members to stay focused on their work and maintaining wellbeing.
"I am trying my best to stay present in the moment," Livia explained about finding her own balance of school and institute work with spending time outdoors, doing yoga, journaling and reading while finding moments of humor and familiarity. "I text our other graduate assistant Katie to let her know when I was getting started on my first cup of coffee, because I am notorious for drinking tons of coffee in the office," she joked.
To access the Institute for Family Violence Studies resources, visit https://familyvio.csw.fsu.edu.
Tuesday, June 30, 2020 - 11:35 AM
Last updated:
Mon, 08/03/2020 - 05:11 PM