Remembering  Professor John Alderson
---
Remembering  Professor John Alderson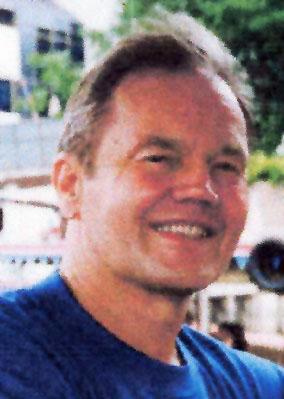 John Alderson was born in Pana, Illinois in 1926 where his father served as a doctor and one-time mayor. He had an early love for the outdoors, sports and music. After high school, he served in the U.S. Army in Germany before attending the University of Illinois for his Master's degree in social work. He worked for several years in Evanston public schools in Illinois as a school social worker until moving in 1956 to Tallahassee to join the faculty of the FSU School of Social Work.
"I was a colleague of Professor Alderson when I was on the faculty at FSU in the 1980s," said Dr. Bruce Thyer, a current FSU College of Social Work professor. "He was one of the nicest, kindest men I have ever met. He appreciated sound scholarship, was an expert in the area of school social work and was a beloved teacher."
He held a national reputation in the area of school social work and his fellow faculty of the FSU College of Social Work held him in high regard.  "He was especially revered by students and colleagues as a model of personal and professional integrity," reflected Dr. Nick Mazza, emeritus dean and professor of the FSU College of Social Work. "I consider myself fortunate to have known and worked with John."
Dr. Mazza also emphasized Professor Alderson's impact through the advancement of the core values and principles of social work that continue to be a major contribution to the strength of the FSU College of Social Work, the greater community, the field of social work, and all those who had the privilege of knowing him.
Mazza and Alderson also shared an affinity for running. Alderson remained an avid runner and member of the Gulf Winds Track Club until his 80th birthday, winning several medals in his age bracket. And Mazza continues to run marathons to this day with fond memories of his friend's support.
After his retirement, Alderson continued to explore his love of music through music lessons and playing trumpet for the TCC Jazz Band. He and his wife, Jean also traveled extensively around the world to Europe, Asia, and Central America. He is a well remembered and honored colleague of the FSU College of Social Work.
Sections of the above were drawn from the Tallahassee Democrat Obituary, to read the John Alderson's complete obituary, click here.
Thursday, August 24, 2017 - 11:05 AM
Last updated:
Mon, 07/16/2018 - 02:05 PM