Social Work Graduate Advocates for Foster Care at the Macro and Micro Level
---
Social Work Graduate Advocates for Foster Care at the Macro and Micro Level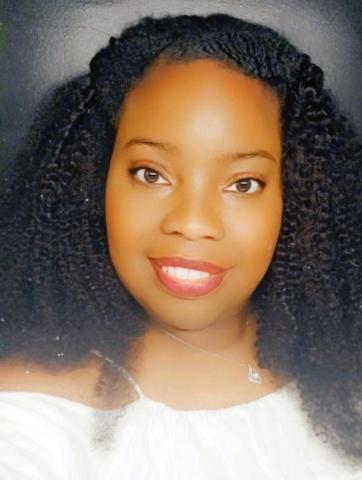 As a first-generation college student, Lauren Johnson (BSW, 2006) knew what it was like to not only navigate a new environment and culture but how the assistance of others can make all the difference in an individual's success.
"My professors that taught at the College of Social Work helped me not only academically, but as an individual, cultivating me into the person I am today," she recalled. "I had so many questions on how everything worked and regardless of how many questions I had or what assistance I needed my professors were always willing to help."
From positive words of encouragement to hands-on support, Lauren has made that into how she operates on a personal level. Not only has she found that her skills as a social worker apply well to her career in adult education, but she has been able to utilize them first-hand as a foster parent.
Lauren was not new to the foster care system, having volunteered during her BSW program as a supervisor of supervised visitations. "I really enjoyed helping parents have an impactful visit with their child regardless of what brought them to the current juncture," she recollected. This experience led directly to her field placement internship with Brehon House, helping pregnant women and their families complete their education, job training and how to care for their families.
"I didn't 'sign-up' to be a foster parent," she confessed. Lauren was contacted by a young woman she mentored and helped earn her GED and gainful employment who asked her to take her children when they were being removed from her home. Recalling all the support she received as a young parent her senior year at FSU, she took that feeling of empowerment instilled in her by others and sought to duplicate it becoming a Level 1 Foster Parent.
As a Level 1 foster parent, which is a relative and non-relative who have an existing relationship with the child, Lauren is licensed by Northwest Florida Health Network and supports the children in her care while working closely with Camelot Community Care, which manages the foster care case and her case manager. But her role doesn't end there.
"I also work closely with the FSU Public Interest Law Center and the Florida Dependency Court to advocate for the best interest of foster children in my care," she explained.
As a mother, advocate and social worker, she has enjoyed utilizing her skill sets to provide a safe and loving environment for children placed in her care. Still, the role of being a foster parent has also come with challenges. One of her biggest challenges has been how to parent a child exposed to trauma and how to navigate the child welfare system. One that particularly affected her situation was learning the inequitable allocation of resources for different levels of foster parents.
"Although data shows that it is in the best interest for children that are removed and placed in care to be placed with family or those that are considered to be fictive kin [an individual who has an established relationship with the family or child], resources were not equitably distributed across the board," she explained. Level 1 foster parents receive between 50-85% less financial support monthly than Level 2 foster parents who are unrelated and without relationships to the children they foster. Lauren also found that Level 2 foster parents were provided with additional resources including educational training. She also learned while fostering a pregnant teenager the lack of resources and support within the foster care system for young parents.
Utilizing her social work skills, she sought to change this. Lauren analyzed foster care laws and policies and connected directly with Florida government leadership and the North West Florida Health Network Board of Directors] to amend these policies, making them more equitable for all families involved with the foster care system.
"Regardless of the home a child is placed in, the needs are still the same," Lauren underlined. "Oftentimes foster kids are placed with relatives like grandparents who are on a fixed income, which limits their ability to provide additional financial support."
Thanks to Lauren's efforts the policy was amended to provide all foster families with equitable, equal financial support. She encourages others to embody those changes they want to see, getting involved in the systems they want to impact or change. "I've enjoyed getting to learn more about the child welfare system from both the micro and macro level and using that knowledge to help others," she concluded.
To learn more about getting involved in foster care in Florida visit: https://www.myflfamilies.com/service-programs/foster-care/how-do-I.shtml.
Other opportunities include:
Wednesday, November 30, 2022 - 03:28 PM
Last updated:
Mon, 02/06/2023 - 03:49 PM