Social Work welcomes newest faculty member: Dr. John Mathias
---
Social Work welcomes newest faculty member: Dr. John Mathias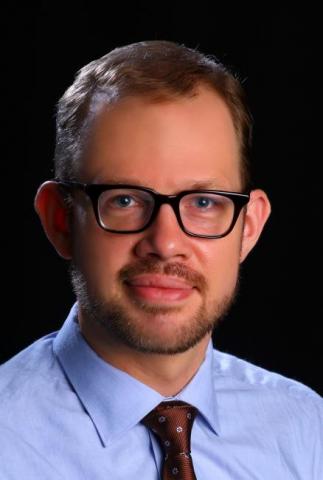 This fall, the FSU College of Social Work will welcome a new addition to its faculty, Dr. John Mathias. A recent graduate of the University of Michigan with a joint doctoral degree in anthropology and social work, his research focuses on qualitative studies of community organizations, advocacy, and non-profit management. His dissertation, "Contentious Ethics: Creativity and Persuasion among Environmental Justice Organizers in South India" allowed him to study ethnographically the grassroots environmental justice efforts in the state of Kerala in India. Living and working alongside the organizers, he was able to gain insights into the strategies used by Indian community organizers to overcome differences in environmental values.
"I am particularly interested in the role of ethical values, and of the efforts to change values, in the pursuit of environmental justice," Mathias explained. "In my research, I seek to understand how organizers reshape people's views regarding what is 'just' or 'unjust,' including how they reshape their own values. As is often the case with anthropological research, I came to this interest during fieldwork."
Mathias' interest in environmental issues grew directly from his early advocacy for reparations for survivors of an industrial disaster at an American-owned factory in Bhopal, India while still an undergraduate. "My experience in this campaign shaped my understanding of how racial and economic inequality influences who have access to clean water, air, land, and other environmental resources." Mathias also noted that environmental justice issues are increasingly relevant in social work within the US and internationally. He sees these issues as aligning with social work's core mission, particularly the intersections of environmental issues with social justice and inequality as a central focus.
"Just as value divisions among Americans are not limited to environmental issues, the implications of my research are not limited to environmental, social work," he stressed. "Social workers in all areas of practice must contend with differences in values, whether those be differences in relation to clients, policymakers, citizen groups, corporations, or other social workers. In such situations, when is it best to fight for one's agenda against those of others? Alternatively, in what circumstances is it better to seek common ground or to work across differences in values?" Mathias hopes that his research will offer conceptual tools and empirical material to bring more understanding to these kinds of challenges.
As an educator, he brings his research and many real-world examples to the students that he teaches. By drawing on his background in anthropology, he can offer students concrete examples of social work practice in cross-cultural and international settings with the goal of guiding them to confidence in their abilities through theory. "I use decision cases to guide students in applying abstract concepts to problems faced by practicing social workers." These exercises and course discussions help students gain a stronger grasp of concepts covered in class and how to apply them in their field placements and as social work professionals.
Mathias also plans to explore the research, community organizing and advocacy opportunities in Tallahassee. He notes his eagerness to facilitate community partner and student interactions, engaging with area organizations related to environmental justice. "Service to the community is built into the process of 'participant observation,' the core method of ethnographic research," Mathias explained. "In participant observation, I work alongside those I study to gain an intimate understanding of how they do what they do. Because I value equity and reciprocity in research relationships, I also look for opportunities to give something back to those I study."
Thursday, July 20, 2017 - 10:15 AM
Last updated:
Wed, 06/13/2018 - 02:38 PM