Student Receives Mantra Health 2021 Scholarship for Students of Color
---
Student Receives Mantra Health 2021 Scholarship for Students of Color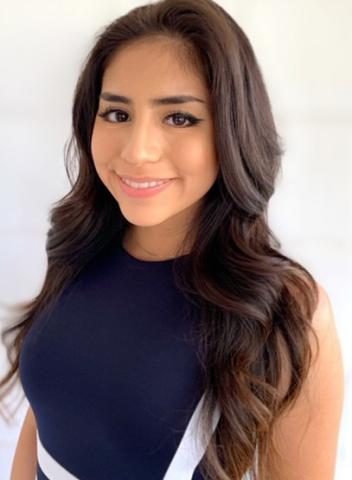 Social work student Merari Flores Saldana was awarded the 2021 Scholarship for Students of Color Pursuing Degrees in Mental Health by Mantra Health, a digital mental health clinic that partners with institutes of higher education. In her second year at Florida State University, Merari will graduate with her Master of Social Work with a clinical focus in spring 2022.
The $3,000 national scholarship is awarded to a graduate or postdoctoral student of color pursuing a degree related to mental health and completing work in a university or college counseling center. Mantra Health's diversity scholarship was created to aid in closing the gap in racial health inequities, particularly in mental health. The scholarship encourages minority students to enter the mental health profession to improve the diversity of providers.
Persons of color in the United States are less likely to receive mental health assistance than their white/Caucasian counterparts. Part of this is due to a lack of diversity in the mental health field for those seeking a patient-provider match related to identity and background.
Merari's winning essay described how her experiences as a Latina woman and first-generation college student have shaped her identity and motivated her to pursue a career in mental health. "As a first-generation student and oldest daughter of four, I have taken the initiative on many challenges, including navigating university on my own," she wrote in her essay. "My family came from a marginalized community in Mexico. People living there faced poverty, government corruption, and dysfunction within their own families. In Mexican culture, along with other Hispanic cultures, there is a negative stigma towards mental health."
A longtime Florida resident, Merari completed her undergraduate degree in family, youth and community sciences from the University of Florida. She also researched how parenting styles and environmental factors can impact youth development.
This summer, Merari also completed an internship with Capital Regional Medical Center, facilitating group therapy sessions for a university outpatient program serving multiple institutions in the Tallahassee area. Merari's initial interest in working with youths changed after this experience. She now hopes to become a licensed clinical social worker and work with college-aged students.
"I really enjoyed the intellectual conversations and ability to go deeper into topics like identity with this age group," she explained. "My goal as a licensed clinical social worker would be to enhance students' self-determination by giving them the tools to promote their own healing."
Merari's ambition is to keep empathy as a central focus of her work with college-aged students, aiming to embrace diversity, listen non-judgmentally and recognize the intersectionality of various social categorizations and personal identity. "I would love students to see someone who reflects them, shares similar cultural experiences and demonstrates that people of color are capable of pursuing higher education," she said.
Wednesday, August 25, 2021 - 03:53 PM
Last updated:
Wed, 09/22/2021 - 04:18 PM