Study Explores Narrative Exposure Therapy to Address PTSD in Refugee and Migrant Children
---
Study Explores Narrative Exposure Therapy to Address PTSD in Refugee and Migrant Children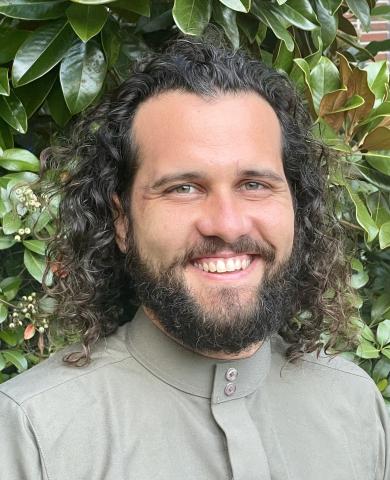 Developed in the early 2000s, Narrative Exposure Therapy (NET) was developed as a distinct therapeutic technique for the treatment of traumatic stress. The technique is based on the principles of testimony therapy, according to the American Journal of Psychotherapy, and invites people to tell their stories or experiences, including traumatic events, in which the specific political context of the traumatic events is emphasized.
A recent study by Esaa Mohammad Sabti Samarah, a doctoral student at the FSU College of Social Work, aimed to understand the use of Narrative Exposure Therapy to address symptoms of post-traumatic stress among children and youth with refugee and/or migrant experiences.
"Using this therapeutic technique, clients are explicitly encouraged to recount and reframe traumatic events with the guidance of a facilitator," explained Esaa. "This ensures disjointed trauma-related memories can be converted into a coherent narrative from which healing can take place."
In the context of working with people that have refugee or migrant experiences, Narrative Exposure Therapy is an appealing technique as it has the benefit of being quickly adaptable to diverse cultural contexts, he added. NET can even be implemented by trained mental health professionals and trained non-professionals alike. NET also has the benefit of contextualizing for vulnerable children their traumatic experiences and can mitigate the negative impacts of trauma on child development.
In his review Esaa focused on evaluating the existing research available on the effectiveness of NET therapy for treating trauma symptoms among children and adolescents who were refugees seeking shelter from organized forms of violence like war and political persecution, along with family/intimate partner violence and exposure to violence during the immigration process.
"Systematic reviews are an important method by which researchers evaluate and summarize available evidence on a given topic, thus making information more available to other researchers, clinicians, and stakeholders" he stressed. His review brought to light the limited number of randomized control trial studies (4) done to evaluate the effectiveness of Narrative Exposure Therapy for children with refugee and migrant experiences.
"My connection to this work is deeply personal," Esaa said. "My father immigrated to the United States after living his entire childhood and adolescence as a Palestinian refugee in Jordan."
The review indicated that although the number of studies was limited, Narrative Exposure Therapy outperformed non-trauma informed therapies in the treatment of post-traumatic stress disorder in this population. More research is needed though, Esaa pointed out, to compare the effectiveness of NET to other trauma-informed therapeutic techniques like meditation therapy treatments.
Esaa's research interest is grounded in child welfare. Specifically, he is interested in the prevention of child displacement, maltreatment and revictimization.
Wednesday, November 30, 2022 - 04:11 PM
Last updated:
Mon, 02/06/2023 - 03:49 PM