Alumnus Chun Rosenkranz: Making connections through kindness
---
Alumnus Chun Rosenkranz: Making connections through kindness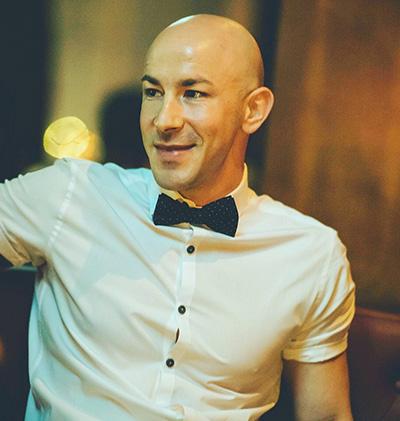 Robert F. Kennedy once said, "Each time a man stands up for an ideal, or acts to improve the lot of others, or strikes out against injustice, he sends forth a tiny ripple of hope, and crossing each other from a million different centers of energy and daring, those ripples build a current that can sweep down the mightiest walls of oppression and resistance."
Wang Chun Rosenkranz knows just how impactful that one ripple of hope and that one act of kindness can be. At a time in his past when he found himself incarcerated, a friend's single act of kindness changed his life and inspired him to become a beacon to others. 
Part of this journey to change the world through kindness began his career in social work, first with his Bachelor in Social Work at Florida State University (FSU) followed by his Master of Social Work at Columbia University. "It is not hyperbole to state that both FSU and Columbia University transformed me completely. They imbued in me a sense of social justice and helped shape the voice I project out to the world," explained Chun. "Both pushed me past a myopic comprehension of ethics and instilled in my social work practice the foundation for the type of professional I strive to be." He recognized his trip to Prague, Czech Republic as an undergraduate at FSU particularly impressed upon him the pursuit of social justice and human rights.
He noted that the curricula at both universities required he scrutinize his own biases and motives for becoming a social worker. "It is one of the most essential, unique, and powerful aspects of our profession," Chun reflected. His own experience of incarceration fed his desire to start his social work career in forensic social work. He spent two years with the Bronx Defenders, a New York City non-profit organization working towards a more holistic defense for incarcerated people. At Bronx Defenders, social workers and attorneys work together to create better outcomes for indigent and oppressed populations in the Bronx. Chun's role was to humanize his clients to district attorneys and judges through written and oral advocacy. This role also brought home the important lesson learned at college of the importance of self-care.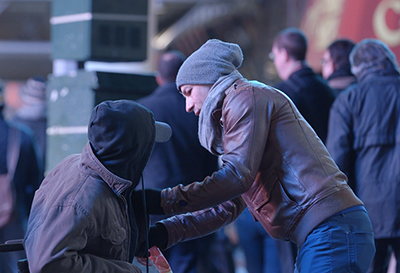 Chun has since pursued a more personal dream through the founding and running of his own non-profit organization the I'll Be There Project, to inspire other people to create hope through intentional acts of kindness. "This is a growing movement of human seeking connection to each other through creative and empathetic acts," Chun emphasized. "We are ordinary people that have come to understand a simple truth – there is no real separation between ourselves and others."
The creation of the organization was a direct response to the negativity he observed on social media during the 2016 presidential election, to counteract the bombardment of negative messages and stories and people have taken notice. Upworthy, a media company with a mission to bring attention to stories that connect people and change the world, took notice of Chun's video on the pop-up shop for people experiencing homelessness that allowed people th shop for warm winter clothes with dignity and respect.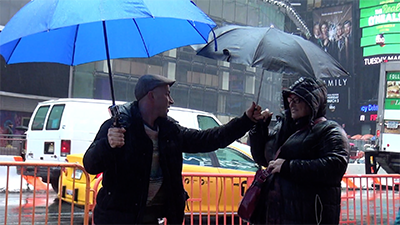 Chun credits his schooling in social work for informing his approach to connecting with others, especially those marginalized by society. "Meeting folks where they are and truly examining how I show up in their spaces has been invaluable for this project," he said about the I'll Be There Project. "We also seek to educate others through language. For example, FSU taught me the power of words to describe someone as 'experiencing homelessness' rather than as a 'homeless person,' allowing the lack of a home to not define a person's worth. It is simply a transient state."
His passion for all people is focused in his future goals to create larger kindness events, corporate sponsorship to support these endeavors, and to make kindness, empathy and compassion "sexy," so that they become what people post about on social media, talk about, and create in their own communities. "I'm honored to share the profession with my heroes. There is a lot of difficulty that comes with being a social worker, but in the end, each one of us knows it's worth it."
To connect with the I'll Be There Project, visit their website, Facebook or donate.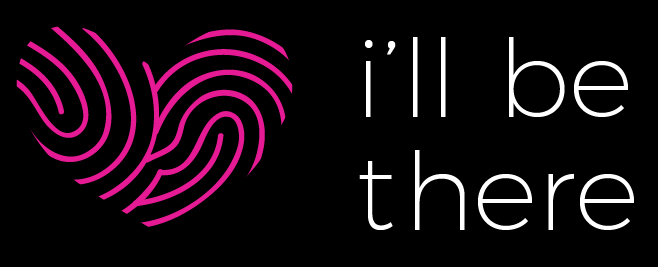 Friday, September 1, 2017 - 11:59 AM
Last updated:
Mon, 07/16/2018 - 02:05 PM